The Beautiful Different World – IIM Kashipur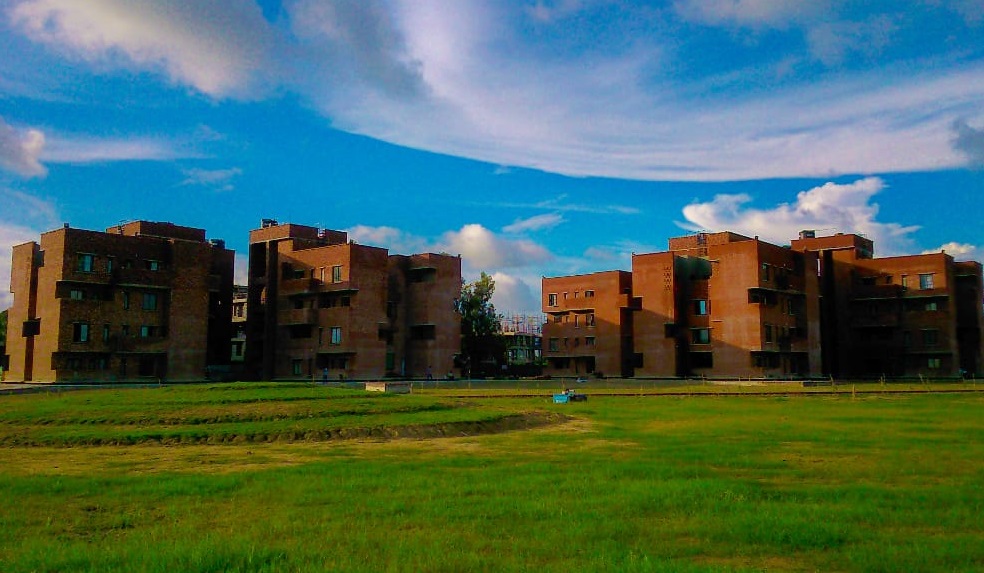 IIM Kashipur, established in 2011, was mentored by one of the oldest IIMs – IIM Lucknow. Situated in the heart of the industrial belt of Rudrapur, the location helps the students of IIM Kashipur to have real-life experience in the industries nearby. As Kashipur is just 240 km from the country's capital Delhi, it gives us the advantage for having the guest lectures.
IIM Kashipur has one of the largest permanent campuses among all other IIMs – 200 acres in size. It was the first one among all six new IIMs to shift its operation to the new campus. But it's not the size which makes IIM Kashipur campus unique. The hostels, which provides single occupancy rooms in a BHK type environment allowing students to live like a family and giving them the privacy to learn and get relaxed from the hectic day to day schedule. The rooms have attached washrooms. Also, the common living area on each floor has basic amenities like microwave, refrigerator, washing machine, water purifier and cooking platform. This living area provides us to get socialize with each other and have some fun time.
Apart from hostels, IIM Kashipur has fully functional academic block having dual projector classrooms and green boards providing a mix-up of conventional and new edge technology. Also, our campus has grounds for various indoor and outdoor sports helping for the overall development of the students. This campus contains the mess operated by the students is a good place for students to meet up. Our campus has 13 Bloomberg terminals, which gives our students an edge over there peers from other B-schools.
As IIM Kashipur is situated in Dev-Bhoomi, Uttrakhand, various religious destinations like Haridwar, Rishikesh, Hemkund Saheb etc. are nearby. At foothills of Himalayas, Kashipus serve as a point to various beautiful destinations in Uttrakhand, like Nainital and Jim Corbett National Park are about one hour drive from Kashipur so students can take a small trip to ease up the rigour which IIM Kashipur serves.
Which ABG company would one want to work for and why?
I would like to work for Aditya Birla Insulators, being the largest Indian manufacturer of high voltage porcelain insulators. It is a matter of pride to be associated with such a firm. A recipient of the Capexil's top export award and special export award during the last 18 years, the company has also bagged awards from the President and Prime Minister of India for exports excellence. That is why I want to be a part of one of the prime company where I can apply learnings of both, that is my under-graduation and MBA.
– Suyash Agarwal