The Most Beautiful Place – MDI

The most beautiful thing about MDI is the diversity it have in terms of students coming from different educational backgrounds, cultures and having work experience in different sectors. This unique combination transfers into different perspectives and viewpoints of looking into the same problem. This ensures that we widen our limited thought process, accept others opinions and gets a holistic view of the concepts thought in classroom. The diverse peer group gives us an immense opportunity to learn from each other.
The rigorous curriculum and ample amount of practical work and projects bring us closer to the sagacity of industry. The unique pedagogy at MDI is a mix of lectures, classroom discussions, peer learning, case studies, simulations, project work, group studies, participation in national and international events and competitions.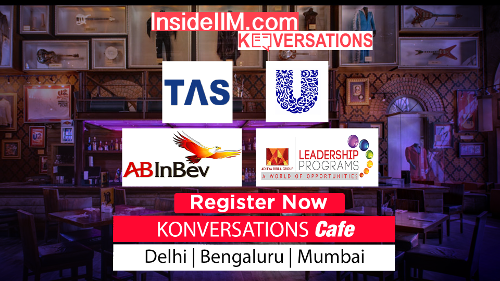 Also, the activities on the campus provide an invigorating and creative environment to develop an all-round personality. This non-classroom learning encourages value based leadership and provides a hands on experience on managing teams. The different clubs and committees provides us with a platform to build and work on something of our own. It ensures that learning is inquiry based and experimental rather than normative and belief based.
The campus is always filled with various cultural and sporting activities which gives a refreshing environment to students from their otherwise hectic schedule. MDI particularly organizes a week long fun filled and most cherished sporting event KOK for the students where they participate in different tournaments and gets to their sportsmanship spirit. It includes sports like basketball, football, cricket, volleyball, lawn tennis, table tennis, badminton, carom, chess, etc. All the sections compete against each other to prove their mettle and in the process they learn to work in teams.
Amongst all this students develop a culture to help and learn from each other which creates beautiful bonds for the life. It nurtures a sense of responsibility and social skills among the students which come a long way in life.
BRAND ASSOCIATION
I want to work for Group Human Resources (Group HR). It focuses on creating value for people keeping in mind the strategic direction of the group. It is responsible for employer brand, induction and development of senior talent in the Group, articulation and guidance of its people vision, the organization culture and Group values. I want to work in different HR areas like staffing, learning, leadership development, rewards and benefits, job analysis and evaluation, performance management, organizational development, human resource management systems, etc. I believe by working with Aditya Birla Group I will get such opportunities.