The Beauty Of IIM Shillong
So here I come to join IIM Shillong, the campus in clouds on June 23, 2017, along with my parents. The journey was so hectic, initially reaching Guwahati through the flight and then traveling to Shillong in a cab which is a delightful(head spinning) journey. As soon as I entered Shillong, some police officer stopped the car, and he is not allowing us to move ahead. My first impression of Shillong was worst. Later we reached campus, and the grilling of seniors started, we at IIM Shillong call that footsteps. We were given a huge number of assignments, tasks, and cases by seniors to make us prepare for our future ahead. During that time seniors asked us "Why IIM Shillong," some of my batchmates answered like IIM Shillong seniors, alumni have won a lot of awards, they are in good positions in major MNC's, some of my batchmates mentioned about placement reports and many other things. But after one year, many people change their opinion about Shillong and IIM Shillong. So what did change in this one year?
 "Friends for my lifetime" – Seniors mentioned us multiple times during footsteps, "Without your batchmates, you won't be able to survive at IIM Shillong." We bond from day one, and the bond gets stronger.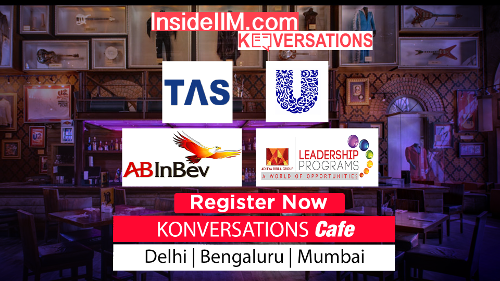 "Shillong weather" –  The chilliness of Shillong due to which we don't get drained very fast. Irrespective of how much of stress you are in, looking at the morning Sun before you are going to bed( yes in Shillong sun rises so early) or having a walk among the giant pine and cherry blossom trees enjoying the cool breeze immediately brings your smile back
"The Professors of IIM Shillong" – Yes, we all MBA students learn marketing, finance, operations, strategy but here I learned life lessons. Courses like Self and leadership Communication which many of us think just as a course for grades made me learn the importance of people in life. In that class, we were once asked to share about one thing we would never like to share it with our batchmates, and several of my friends came and shared their heartbreaking stories. I then realized how much of sorrow they have been hiding beneath their smiling faces and love is needed for everyone
"The Shillong city" – The city located on a hill, the city with clouds over it, the city with matriarchal society (yes, women go to work, and men stay at the house (house-men)), the city with a cherry-blossom festival every year, the city where people understand English better than Hindi, the city where people are so well-groomed, the city where people follow traffic rules very strictly, the city where people are very slow, the city where people are self-sustained. Living in such a city is entirely a new experience
"The campus of IIM Shillong"- Yes, we accept we have one of the smallest temporary campuses, but we love it. We like conducting cricket tournament in Basketball court, practicing football in hostel corridor, screening matches in classrooms, walking among the trees through the entire campus during nights, running for the mess to avoid standing in line, knowing almost most of the batchmates room number, waking up at 8:55 am and reaching to class at 9:00 am, celebrating everyone's birthday at commonplace. These are just a few of the privileges we enjoy at our present campus
"The most important part my batch" –  My batch has crazy, quiet, busy, humming, introvert, extrovert, funny, the only one of a type and many other different types of people. Be it in sports, chess, research work, music, dance, comedian, poet and what not my batch has people in every domain. Irrespective of no sports grounds availability the due to temporary campus, our teams win medals in various sports fests across India
Aditya Birla Group
I am interested to pursue my career in finance especially in banking. Recently Aditya Birla idea has ventured into payments bank since it is a newer organization I would get an immense growth opportunity. Payments bank itself is a new sector of the banking industry; there is a lot of research that can be done by exploring and bringing more opportunities in this sector. Especially with a lot of competition, it's important for Idea payments bank to maintain the differentiation and first mover advantage. With Idea and Vodafone merger, Idea would become the largest network and this can be a big plus for penetration of Idea payments bank.
Gorla Uhasree
PGP 2nd Year
IIM Shillong