How I Became A Proud IIFTian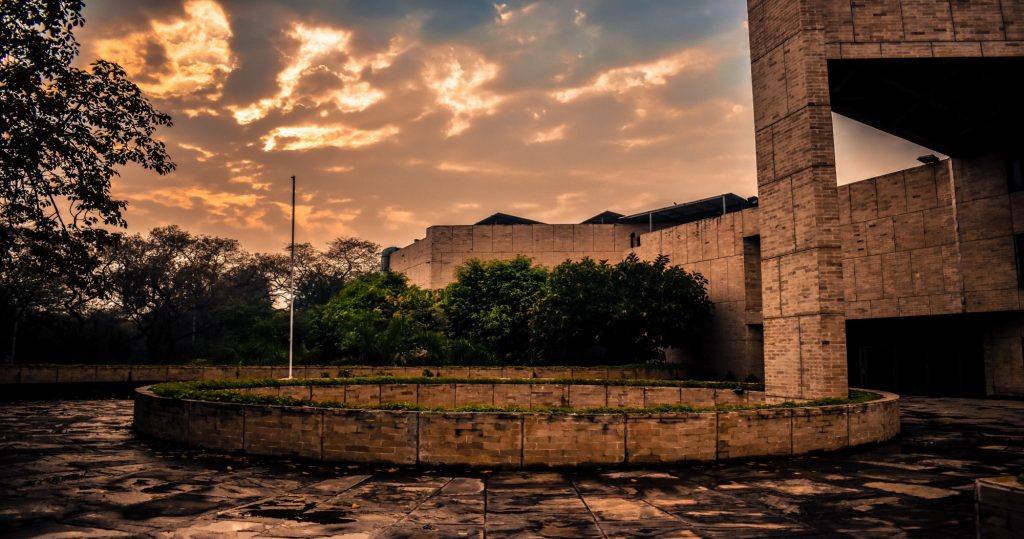 Before joining IIFT, I was very skeptical and was in a dilemma "To join or not to join". However, logic prevailed over everything else and I landed up in the amazing campus of IIFT. Though I haven't been an IIFTian for long, but I can guarantee one thing, IIFT nurtures and molds you into a better possible version of yours.
For instance, now come what may I will never get my introduction wrong which goes like: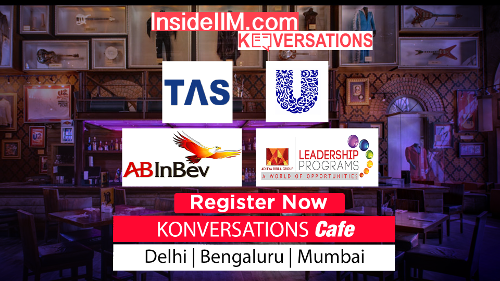 Greetings, I am Reshma Mohata, from the batch of 2018-20.
If I see someone wearing socks and trousers of different color, or collar not done properly, or tie knot not properly tied, I cannot help from giving him/her the dressing advice. Most importantly, I think this version of me is going to stay forever!!! With this I would also like to ponder upon My life before and after IIFT HAPPENED!
Before: "Its 12 a.m., time to hit the bed"
Now: "Sleeping before 2 a.m. is sort of a crime"
Before: Games of Thrones, Sherlock, Friends.
Now: IIFT Media Committee Facebook page, IIFT Systemix Facebook page.
Before: Going to college was a thing which would happen once in a blue moon.
Now: Bunking = Grade Cut, something unfathomable!!!
Before: Can I have a piece of chocolate cake?
Now: Its four or more people sharing a plate and grabbing a bite of whatever they can.
Coming to memories, where should I start from, because IIFT gives you a lot of those. Some of them are:
⦁          Understanding the real value of Tea/Coffee.
⦁          Doing all nighters not for a day but "DAYS".
⦁          Understanding the implications of what may fall upon you, if you forgot to check your WhatsApp messages and mails.
⦁          Just an hour's sleep is enough to get you going.
⦁          You give everything a shot. Being on campus gives you that opportunity.
⦁          You get a real taste of "Work hard then party harder".
⦁          Taking a bath, sometimes become a thing to cherish.
⦁          Your body's natural cycle takes a shot, mine did.
⦁          Get to know a lot of MBA lingoes: GAS (Globally Accepted Shit), DCP(Desperate Class Participation) and many more.
A special mention to a recent event where one of the faculty gave us an assignment and we all end up making the same mistake to which she said, "It's okay to copy. But make sure that you copy the right question first."
(Everyone laughing)
Of all, I think the most interesting ones were the time that we spent with our seniors. They were stringent, but caring and took a lot of pain to prepare and train us, while keeping the fun element alive. To add on to that, they gave the most OUT OF BOX Welcome that I had ever come across.
One fine day, everyone in my batch was asked to gather outside the main college building in the campus. The seniors were looking grave and serious. We thought that we might have done something. We were tensed and petrified as to what might have occurred? Tension was building up as we had no clue what had happened. Later on, to our shock, we were welcomed with a surprise party and a voice echoing in the background GOIIFTGO. The prank was very well played, and we completely fell for it. This was how we were welcomed in IIFT. It is one of those things which I will never forget and will always cherish. That day I truly became an IIFTIAN.
——————————————————————————————————————————————————————-
Aditya Birla Group company that I want to work for:
Aditya Birla Fashion and Retail Limited (ABFRL)
"The Biggest Brands and Best People" is the philosophy that drives ABFRL. ABFRL believes in its people and their growth. It gives ample opportunities to its employees, allow them to take lead and ownership and believes in free exchange of ideas. It is because of these policies of ABFRL centered around its people and customer, that makes it my company of choice.