To Become A Successful HR, One Should Learn About Human Dynamics And Human Psychology' – Interaction With Kumar Priyaranjan, Senior Vice President Of Hikal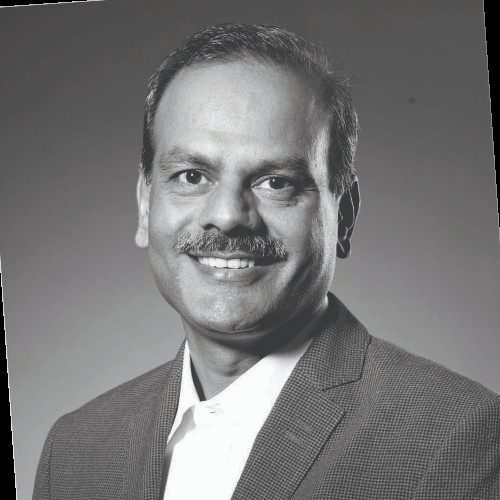 It took me a couple of hours to scan my list of 6000+ connections on LinkedIn to find the right person to get my answers. Fortunately, I was able to find Mr. Kumar Priyaranjan, Senior Vice President & Head – Human Capital, Hikal. Hikal is a leading Indian Company that offers solutions across the life sciences value chain, established in 1980, it is a company built on enduring relationships. Being a B-School student, I was very inquisitive to get insights from industry leaders like him; so, I called him up over the phone to find answers to a few of my questions.
Here is the snippet of my discussion with Mr. Kumar Priyaranjan.
Question: How did your college life help in shaping up your career?
Answer: One of my professor's futuristic advice made a great impact on me. He was a professor of Industrial Relations and he used to tell that future of HR will be a strategic human resource. These were his thoughts more than 25 years ago when HR was merely a personnel manager role. To become a successful HR, one should learn about human dynamics and human psychology. It was my professor's vision that enlightened me to learn about strategic HR. I followed his advice which shaped my career. Even today after 25+ years of work experience, I keep upgrading my knowledge on various aspects of Human Resource like human psychology, strategic human resource management and many more. All this has proved to be instrumental in the success of my professional life and my initiatives in the field of HR.
Question: What are your views on various HR functions in an organization?
Answer: HR should have the ability to reach out to people within as well as outside the organization and make people feel the value of HR function. I also believe in having people from different domains working in HR function as it gives a new perspective in solving HR problems of an organization. Apart from this, HR should implement a strategy that is suitable for a specific organization. We cannot have universal HR practices and policies. Strategies should be crafted keeping in mind internal and external factors.
Question: While hiring for your team, apart from specific skills, what kind of attitudes and approaches do you look for in candidates?
Answer: It is very important to test that the candidate has the ability to unlearn prior knowledge/experience and learn new things. I believe that one can never learn enough and there is no end to learning. The second criterion is the ability to collaborate. Every role in an organization has an element of collaboration. College/B-Schools is the right place to acquire the people skills by collaborating more and more with peers.
Question: What should B-School students do to become corporate ready by the time they step out in their professional life?
Answers: Students should try to acquire a flexible mindset. Theories do not work as it is in life. Theory is a framework that stimulates our brain and should be used in practical scenarios by modifying as per the need. B-School students should relate and apply the theories they learn in classes in practical life. As one grows in the hierarchy in any organization, the degree of complexity and uncertainty grows. The people skills grow as an employee moves up the ladder in an organization. Hence, students should learn to work in different group dynamics and get accustomed to it.
Question: How useful is the management trainee program proving for the companies? What is the ROI of it for organizations, keeping in mind the high attrition rate?
Answer: It is very crucial for any organization for building a leadership pipeline. In my experience, this strategy has proved to be very successful and helped me find many high performing champs for the organization. Not investing in young talent can be attributed to the shortsightedness of an organization. Management Trainee program has fast-tracked careers of B-school students in my current organization. As management trainees are rotated in various functions, they gain a holistic understanding of the business and can become better managers. This also helps a trainee to gain experience in different domains and can discover and choose the field that they are good in. This is a win-win situation for the trainee as well as the organization.
Question: What is your passion that helps you become better at your mainline career?
Answer: I travel extensively. While I travel, I also learn local cuisines of that place. Also, I am an avid wildlife photographer. My passion has helped me understand human psychology of different locations and has directed the way I look humans at the workplace.
From my interaction with Mr. Kumar Priyaranjan, I derived 3 learnings. First is, students should utilize their time in B-schools to collaborate and learn from peers. One should be open to learning new things. In today's time, it is not only the learning ability that companies look for, but also the learning agility. Second, one should think out of the box and learn to modify the theories learnt in classrooms as per the need in real life scenarios. Third, one should think long term for their career and leave a legacy.