'Becoming an Entrepreneur doesn't affect your Corporate Career' – Prof. Mikkel Draebye, MISB Bocconi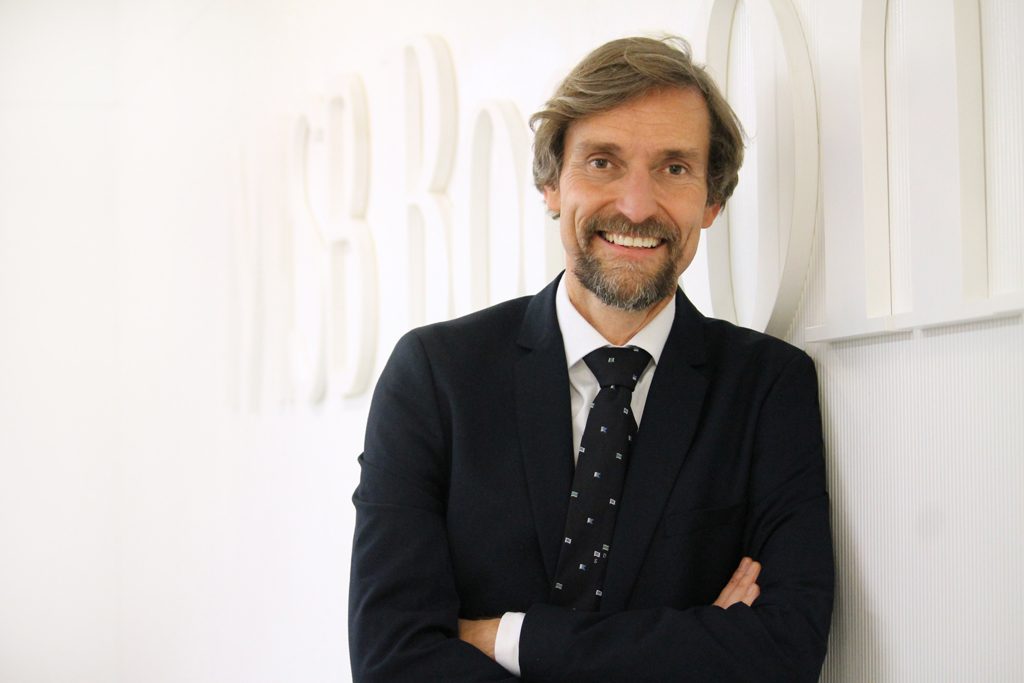 We bring you an interesting conversation with Prof. Mikkel Draebye from MISB Bocconi. He is a Professor of Strategy, Entrepreneurship and Sports Management in SDA Bocconi. He holds a BA and MA from University of Aarhus, DK, an MBA from SDA Bocconi Milan, IT and a PhD from LIUC, Castellanza, IT. He received teacher and Entrepreneurship training from IMD, Lausanne, CH, Harvard Business School, Cambridge, US, Martin Whitman School of Management, Syracuse, US and from University of St. Gallen/ Babson College US. He is also a start-up Director and Advisor. In this conversation he shares some great insights with us on entrepreneurship and strategic management.
"An idea is worth nothing. Entrepreneurs do something about it."
According to you, how much of strategic management and entrepreneurship can be taught in classrooms?
Strategic management and entrepreneurship are two different things. It is easier to teach strategic management in a classroom. Strategic Management is about understanding the external environment, assess company resources, capabilities, formulate goals and objectives and then having an implementation plan. When you are doing Strategic Management you are analyzing an existing organization that has an existing product portfolio, co-operatively existing market and now needs to position itself vis-a-vis its competitors, etc. We do analysis and students are provided with models to look at the world with different lenses and interpret reality in a sophisticated manner.
Entrepreneurship can be taught, but when we talk about entrepreneurship as start-up entrepreneurship and how to become successful entrepreneurs, it becomes tricky because success with entrepreneurship is less related to coming up with a fantastic idea, good positioning and competitive advantage than actually being able to execute it and EXECUTION is LINKED with INDIVIDUAL. It is about action-orientation, it is about perseverance, it is about creativity, flexibility. It is also about some basic personal characteristics like are you afraid of people? Can you cold call? Are you in the face of people? Can you sell? I think these are more important characteristics to be a successful entrepreneur than being able to do some competitive analysis using the 5 forces model or other such frameworks.
"Entrepreneurs are not dreamers. They are action-oriented people"
Is it easier than ever to start a business today?
The first thing we need to appreciate is that people like you and me who are entrepreneurs or connected to the start-up world are slightly isolated from the real-world perception of entrepreneurs. Even today if 90% of my students go home and tell their parents that they are quitting their job or even their college and are starting up, the first reaction will be negative. Can't you take a safer job?
However, having said that – Yes. It is easier for three reasons. First, the barriers to entry have reduced. Becoming an entrepreneur is becoming more and more acceptable in countries. New entrepreneurs are encouraged to start their own businesses. This is because it is proven that becoming an entrepreneur doesn't affect your corporate career as large corporations are hiring entrepreneurial people. So, even if you fail with your start-up you can go back to your corporate life. Companies will readily welcome you.
Secondly, there is more finance available now than it was 10 years ago here in India. It is not tough to raise 20 Lacs, 50 Lacs. There are business angel networks and enough people willing to back you today which did not exist 10 years ago.
Thirdly, Opportunity costs are getting lower and this is more applicable to places like Western Europe. The unemployment rates are climbing. In Italy for e.g. at 30% youth unemployment, you can't get a corporate job. What's there to lose? Just start-up.
What are the qualities that you look for in young entrepreneurs?
It may sound banal but I'd say Be Smart. When I say smart it doesn't mean intelligence as much as Smart Risk Taking – There is a myth that you need to take a lot of risks to start-up. However, smart entrepreneurs do exactly the opposite. They start a business with minimum financial risks. Of course, there is always a risk of spending a lot of time and not making it but what I am talking about is out of pocket cash risks. There used to be a myth that you cannot make it unless you invest your own money. However, modern entrepreneurship tells us that it is not true. Entrepreneurs should manage the risks by launching prototypes for the products very early and then grow gradually. Launch fast and learn fast.
Reflect – The other thing is to not just do it. Do it but reflect on it. Smart entrepreneurs reflect on what happens – they confirm hypothesis and are smart with allocation of their time. So attention to learning is very important for an entrepreneur.
Action Orientation – A lot of entrepreneurs are just dreamers. The ones who actually make it are the ones who do something about it. They decide to make a career and make money out of it. They have fun from this opportunity.
Start-ups or Companies that impress you the most?
I won't say companies necessarily but I like certain profile entrepreneurs. I'm a big fan of Pierre Omidyar from e-Bay. I think his approach to risk taking and building eco-systems is admirable. I know a lot of people have a thing against Zuckerberg – that he stole an idea etc. But I think ideas are worth nothing. Entrepreneurs do something with it. There were 25 active college social networks at the time but it was Facebook that made it.
Let's take focus away from Entrepreneurship – What are the possible career paths in Sports Management given that in India it is at a very nascent stage?
There aren't that many sports jobs in India. It is the case even in Europe. We run a masters in Sports Management for about 30 students in Italy and they get jobs but they get it in very specific geographical areas such as US, UK and Switzerland because that's where the industry exists in the western world. In Italy for example, like India, sports federations and clubs are not run like businesses. They are rich people's toys and are run like SMEs or small family owned businesses. How many people do you think run the marketing of say a franchise like Mumbai Indians? 30? I don't know but the numbers won't be very huge. Italian Football clubs for example – same story. The marketing staff of Inter FC will not have more than 50 people. Sports Industry is a big industry when it comes to financial perspective but not employment perspective. Same number in the UK for a club would be 300. Of course, their turnover is also that much more. I think a lot of work needs to be done. We can involve many more people. From an employment perspective, a lot still needs to be done. I hope initiatives like ISL where grass roots programmes are an obligation for team owners are successful and when we have more sport related development we will see more jobs around it on the managerial side too. But as of now, I'd say UK, US and Switzerland is where you need to head if you're interested in Sports Management.
What advice would you give someone interested in Strategic Consulting and what are the qualities required?
My answer here is going to be very traditional. You need to be analytical, be intelligent to organize your thoughts, evaluation of different alternatives, etc. You need to be a good communicator to convey messages across. Having a clear idea before you start talking – to the point. Also, you need to be good at finding problems and then presenting solutions. All the big consulting firms live off good presentation skills. You need to convey – Logic of the solution, underlying of the analysis and the action that needs to be taken in a clear format.
How has been your experience in teaching at MISB Bocconi and what would you want your students to take away after they graduate?
From an experience point of view, an all Indian classroom is very different from a mixed European MBA classroom. Competition for getting quality education, getting a job and surviving in India is much higher than in Europe which translates into a totally different type of motivation and as a professor that is very positive. You have students in India that are more prepared to work hard, satisfy academic requirements than in Europe where you need to motivate them and push them. In general, it is more stimulating to work with students in Asian countries.
My aspirations from my students – The students should continue to pursue their interests and apply Strategic Management and Entrepreneurship Management in their lives and be more opportunistic, less narrow-minded, little bit experimenting, take risks and be courageous. I don't think all of them need to be entrepreneurs. They should do what they really want to do. They can apply techniques learnt in my classes in all environments which are uncertain and turbulent – whether it is in a corporate context or their own business.
—————
This is a Promoted Feature