The Beginning Of My Journey At IIFT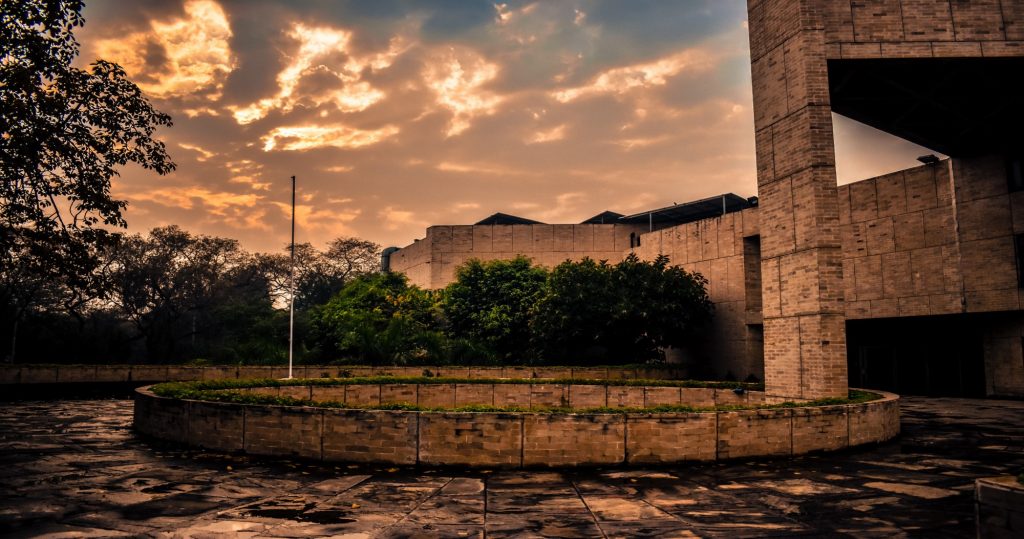 It was 22nd of May, 2018 when I got to know that I will be joining one of the best B-schools in the country, especially the one that is known for its niche field of International Trade. Indian Institute of Foreign Trade was established in the city of joy Kolkata, known for its grand colonial architectures and art galleries in 2006 and it has a pedigree that can be matched by only a few institutions in the country. In a period of less than a month, I was on my way to Kolkata with a heavy baggage of mixed emotions and memories from my birthplace of Nagpur.
The moment I entered the campus, my gaze fell on the grand wall at the entrance which subtly depicts the evolution of trade over the period of time. On my way towards the hostel, I could see a couple of small ponds within the campus, which suddenly reminded me that they are ubiquitous throughout the city and serve as an oasis that supports diverse forms of life. Whatever the notions I had formed about the life during MBA after watching several Bollywood movies, came crashing on the first two days itself when we were briefed about the academic rigour that we will be going through for the next two years.
Apart from the grand wall at the entrance of campus, the things which make my campus stand out are its state of the art and newly built auditorium, well connected and closely built hostels, which gives a feeling of staying with an extended family of around 150 other batchmates. We are time and again sermoned about doing work in teams, but the thing which I love the most about IIFT is that it has nurtured a culture where each one of us vows to look after its neighbours and the buddies assigned to us from our batch so that we can create a symbiotic environment and grow as a family. Also, the yoga sessions organized for us throughout the week, prepare us to be healthy and tackle the rigor with a fresh mind.
Last year, I joined two Nongovernmental organizations named 'Make a difference' (popularly known as MAD) and 'Zero Gravity'. In a long run, I wish to continue my contribution to the society on a larger scale and 'Koshish'- the social awareness cell at IIFT is the avenue available for me to quench my thirst of playing my part towards the society.
—————————————————————————————————————————————————————-
Which ABG company I would like to work for? 
If given a chance, I would like to work for Idea cellular which after the merger with Vodafone will account for a market share of around 40% in the telecommunications sector. Considering the dyanamics in this industry, it would be great to be a part of company which would lock horns with telecom major Jio to create a competitive environment which would be a great opportunity for consumers also.