The Beginning Of Never-Ending Lessons On Marketing – Shubham Prabhat, IIM Udaipur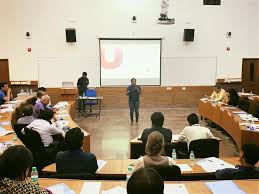 I joined IIM Udaipur for my MBA, as a fresher and I was looking forward to my classes in Marketing there. It was exciting for me, knowing that the reference book for my marketing, the renowned Kotler, was also in the B.B.A curriculum. I was focused on marketing for my graduation itself and studied Marketing Management by Kotler in detail. I was hoping to get the theories, and the frameworks polished, with a few new examples. After the initial two sessions, where we were briefed about the Marketing Strategies, Marketing Research and all those 5Cs, STP and 4Ps, all of my perception about marketing changed. I was properly introduced to the scope, the bigger picture that it holds, how flexible this domain can get and what does this Concepts/Frameworks mean.
After the first two initial sessions, the next session was a case discussion. This pedagogy for lectures is very common in IIMs, but this was the first introduction to the case study here. I have had case discussions in my graduation as well. I was expecting the case to be somewhat the same or a level above. The case was on Walmart, and the session was focused on Marketing Analysis toolkit: competition and environment. Every student was expected to read the case and come prepared. I sat with my group, we all studied the case, did our analysis. I was more excited as I had done cases on marketing and was ready for what to expect.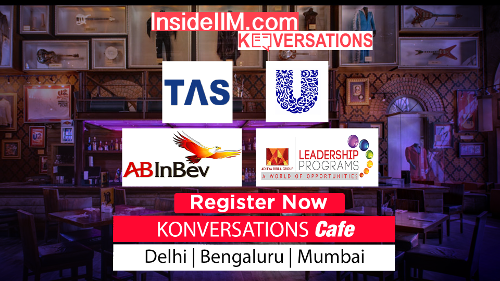 The class began, the instructor briefed us about the topic, and the discussion on case started. I had my notes ready for the class but as soon as the questions like Why Not? What Else? Is That All? What Would This Scenario Mean? And many much complicated yet so simple questions started coming in, I started thinking about every possible scenario, alternatives, situations. I was looking at every example and trying to find out the relevance to the discussion. It was the most exciting class that I ever had, and there were many to come. It forced me to think hard, broader, apply creativity, problem-solving ability and much more words that I can't even describe.
The class ended with much more discussion than case facts and data. The case was just a base for a much bigger picture, like a whole new world, which the marketing holds under such a small scenario documented. I was left with multiple thoughts after the class, wondering about the flexibility and it opened a whole new world for me whenever I talk about Marketing. It was my first lesson in marketing from many more to come.
Which group of Aditya Birla would you like to work with?
As a marketing guy and somebody who loves Retail Apparel industry, I see massive potential in Aditya Birla Fashion and Retail Limited (ABFRL). It's growth rate in two digits per year, and the multiple popular brands provide a vast scope for the company and the employees working there. The industry is very interesting for marketing and other domains as well. It demands creativity, in-depth knowledge and constant learning to excel, which is what I expect to learn from my career. I will be able to contribute and learn a lot from the ABFRL, not only in marketing but business as a whole.