'Being a Topper at IIM A was never a strategy' – Nalin Goyal, The Special Ones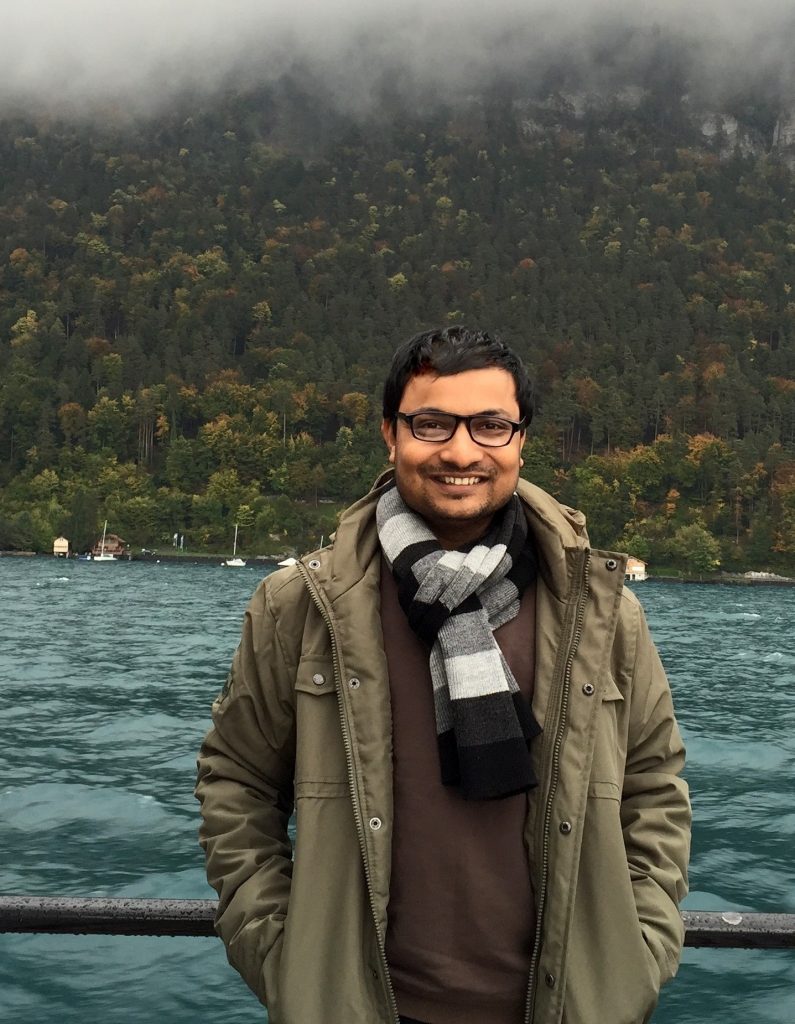 This is in continuation to our series 'The Special Ones' ,where toppers from the finest Business Schools talk about their first year experiences. This time, we have Nalin Goyal from IIM Ahmedabad giving you some interesting insights about how life is at the premier B-School of the country.
1. To begin with what is the difference between "IIM-A as a dream destination" & "IIM- A as a place where you wake up everyday"?
I always dreamt of IIMA to be an institute that focusses over developing competencies that are practically relevant in the real life scenarios. While learning from one of the best faculties and among the best of minds was always a dream, I also thought that this place would be extremely competitive and brutal at the same time.
On the contrary, I had one of the most humbling experiences here. People here are extremely passionate about whatever interests them and have already achieved so much. Most of the people here are helpful and by people I not only say the students, but the professors and administration as well. I think it is more or less like any normal college filled with people from varied backgrounds and thought process that makes one's learning experience rich and challenging at the same time.
2. Tell us about your educational background. What was your initial motivation to get into an IIM?
I did my schooling from Alwar, a small city in Rajasthan. Later, I graduated from IIT Delhi in Chemical engineering.
MBA was not always on the cards for me. I was working with Deloitte Consulting when I realised that there are certain aspects of management that can be best learnt in a B-school. It was then that I started preparing for CAT and eventually cracked it to get into IIMA.
3."To be one amongst the toppers of my batch"- was that a strategy from day one of B- School or something that evolved eventually?
"To be among the Toppers" was never a strategy. There was a vast contrast that I felt in the type pf learning that happened in my undergrad and here. I seemed to like the way and the things that were being taught here (somehow they seemed more practical to me). Also having some work experience helped me related to a couple of subjects. I would say that it is still not a strategy for me. It's just the way it has been.
4.Tell us about the most interesting experience that happened in the last one year that changed your outlook towards the B-Schools studies.
I always thought that B-school was always about transforming you into a leader and to teach to achieve excellence in life. Although my perception about this model was completely destroyed by the end of first year. B-school education at IIMA is about ensuring that you get the task done as a team and not as an individual. It about doing what is best for your team.
From your very first day at IIM, we were divided into groups of 5-6 students and were supposed to stay as a group for the rest of the year. There was a considerable amount of effort that went into making us good group members and not just good individuals.
5. The level of competition would be insane at your B- School, and definitely maintaining a balance is important. What apart from maintaining a balance helped you to achieve this topper's badge.
Obviously maintain a balance is of utmost importance. Apart from that, being consistent is very important. The competition here is so high that there is little room to lax. Although it does not always mean that you have to just study all day. I believe that planning your day also helps in better utilization of your time towards productive activities.
6. If you were to go back in time and change one thing about the last year, what would it be?
I think the way last year went was absolutely perfect and would not like to change anything from that. If I were to start all over again, I think that I would make the exact same choices that I have made. I think I would do this because of the person I am and the things that I have learned from making the choices I have.
7. B- School is mostly about group activities. Were you used to this kind of team endeavors or was it a new experience for you? How would you rate your performance during the team activities?
I was working with Deloitte Consulting before coming to IIMA. The consulting industry primarily functions on team assignments itself. So the concept of working in the group was not entirely true to me. Although there were subtle differences that could have had a considerable effect on the group dynamics in consulting and here.
First and foremost was the hierarchy. While here everyone was at the same level, there was always a hierarchy within a team in Deloitte. When all your team members are your peers then taking decisions become difficult as well as getting work done also becomes a little difficult. At Deloitte, the teams typically changed from project to project and thus it was easier to ignore things that you didn't like about your team members. AT IIMA, ignoring things would always complicate things. Working with your team mates over so many assignments at the same time demanded that you all are on the same page when it is about getting the work done.
I think I would rate myself decently when it got to group activities. Luckily we didn't face many issues within our group when it came to doing the work or taking responsibilities.
8. You would have had the opportunity to meet people from different walks of life. How was it like interacting with them? Any particular incident that you would like to share with us?
Definitely. IIMA is one place that offered me the opportunity to interact with people from very different backgrounds. I think it is always enriching to hear different point of views that people have over the smallest of issues, whether it be during class discussions or over a cup of tea. You can see the difference in the thought process of an engineer as opposed to a CA, or that of a person who has spent 2 years in a job vs a fresher. Most of the times no one is particularly correct and no one is particularly wrong but it always helped to get different perspectives.
9. How important do you think is the involvement in Extra- Curricular activities? Do you think these activities tend to deviate a student's mind from the initial academic goals set?
I think that it is very important for any student to take up some kind of extra-curricular activity. It helps in taking away the stress created by the academic pressure. Obviously maintaining a balance is necessary.
When it comes to deviating the mind from any academic goal is there, I believe that they deviate the mind for good. Cramming books and solving is not the only thing to be done in B-school even if it is your first year. You initially take time to adjust to the curriculum and pressure but eventually when you get settled, I believe that taking up a couple of activities is also a good way to interact with people outside your study groups or classrooms.
10. What would you like to advice to this year's batch w.r.t academics, activities,  & in general about the B- School life
I think that these 2 years are one of the most precious years any one can have in their lives. While it is always up to your own discretion on how to spend these 2 years, I would suggest that don't just spend them on studies. There are like infinite opportunities that IIMA offers you. While academics should always remain the backbone of your stay here, you should try and enjoy your experience here. At the end of the day, the place is made to make you learn and any failure should be taken as a learning lesson rather than getting bogged down from it. You will surely find friends here.
Meet other First Year MBA toppers