'Being a Topper at IIM A is all about Consistency. A Single Mistake can cost you a lot and leave you far behind.' – Sumit Kumar, The Special Ones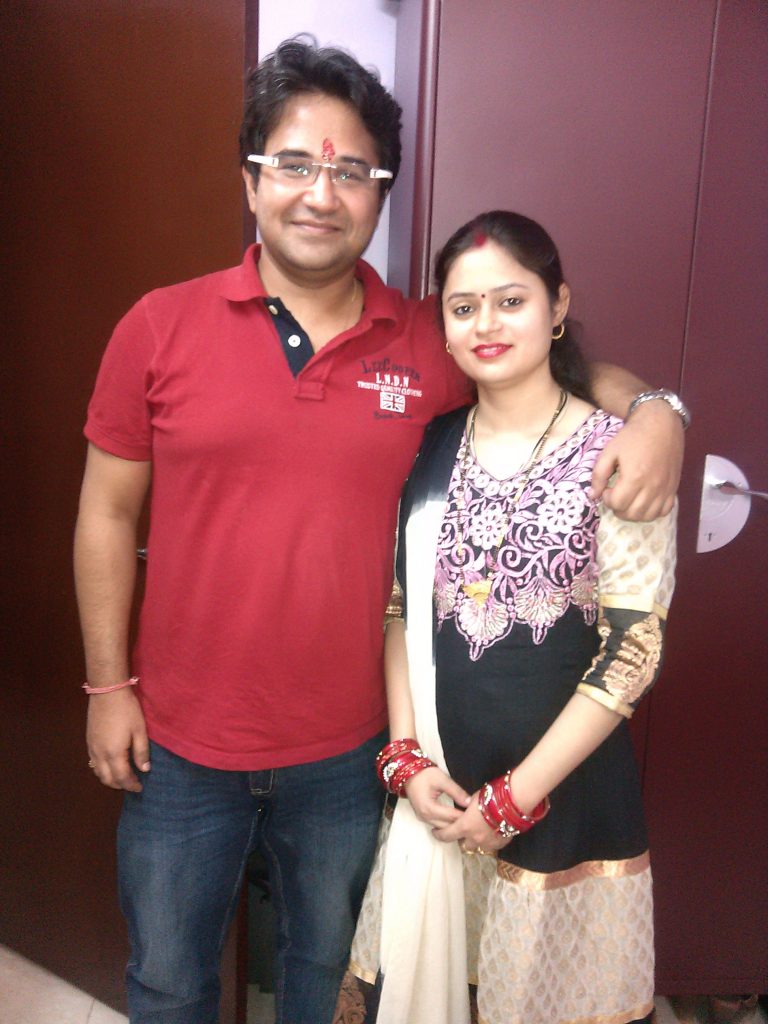 This is in continuation to our series '
The Special Ones
' ,where toppers from the finest Business Schools talk about their first year experiences. This time, we have Sumit Kumar Jaiswal from IIM Ahmedabad giving you some interesting insights about how life is at the premier B-School of the country.
1. To begin with what is the difference between "IIM-A as a dream destination" & "IIM- A as a place where you wake up everyday"?
Before coming here, for me IIMA was like a place from a different world. I used to think IIMA would be more like a corporate than a college which churns out country's best managers and professionals at a very fast pace. People would here be suited and booted up all day, as was the case with many other MBA colleges. But I was completely surprised when I came here.
IIMA is like a good old government institute, very similar to an IIT, which lays more stress on academic excellence than other stuffs. It's true that the work load here can be overwhelming at sometimes but the sigh of relief one takes after that is incomparable. Every other day you get to meet wonderful people and learn from their experiences. People here know how to have fun with their work. The environment here is very conducive and makes you feel once again like an undergraduate.
2. Tell us about your educational background. What was your initial motivation to get into an IIM?
I am a graduate in electrical engineering from IIT Kanpur. After graduation, I joined a core company where I worked for a year before deciding to go for higher studies. But I wasn't sure what I wanted to do – MS or MBA. Many of my friends who had joined with me, left the company either for an MS or an MBA or for UPSC preparation. I continued on with my job hoping for the best. Meanwhile, I got married and started thinking of settling down. But slowly, I had started to feel saturated with my job. Many good senior people in the company had left and the people left were not capable to appreciate the kind of work I used to do. I decided I needed to move out and knew that MBA from a good college is the best option out there for me. I was very fortunate to receive all the support from my wife in this endeavor who always kept me motivated.
3. "To be one amongst the toppers of my batch"- was that a strategy from day one of B- School or something that evolved eventually?
I knew I had messed up at IIT and I didn't want to repeat that mistake. When I was up for placements at IIT, the world was going through one of the worst recessions and we weren't unaffected. There were limited good opportunities and I regretted for not doing better in my academics. This time I had decided that I won't leave anything to chance and give my best.
4. Tell us about the most interesting experience that happened in the last one year that changed your outlook towards the B-Schools studies.
Before coming here, I thought MBAs were more about soft skills than actual textual knowledge. Like many others, I also thought that most of the stuffs, we would learn here would be irrelevant to the kind of work, we will do afterwards. But it was a complete contrast. IIMA was not at all about soft skills. Yes there are courses which help you learn those but IIMA is more about learning the basics of business. The curricula is a perfect mix of courses which just doesn't help you learn concepts but also apply them to real cases. The case oriented pedagogy instills in you a business acumen unachievable through plain textbooks. You learn how to approach complex business problems and structure your thinking.
5. The level of competition would be insane at your B- School, and definitely maintaining a balance is important. What apart from maintaining a balance helped you to achieve this topper's badge.
IIMA is by far the best management institute in India and hence is the place where you will find the best minds from the country. First year is all about academics and there isn't much time to do anything else. The level of competition is very high and one can not afford to do a lot of mistakes. Being a topper here is all about consistency. A single mistake can cost you a lot and leave you far behind in the race. The trick is to focus on subjects which you are really good at and cut some slack to those, which you believe don't satisfy the Adam's theory of equity.
6. If you were to go back in time and change one thing about the last year, what would it be?
I would have put in more effort in the last term and relied more upon myself than my study group. Study groups and project groups can create a huge amount of difference to one's performance in the first year. These groups do not exactly fit the definition of team as members can have different goals and different expectations. It's really painful when your team member don't share the same vision and the onus falls totally on you. Eventually you reach a point when you are fed up of the the inequity in effort and feel like giving up.
7. B- School is mostly about group activities. Were you used to this kind of team endeavors or was it a new experience for you? How would you rate your performance during the team activities?
At IIMA, we have these study groups which are formed by PGP office on god knows what criteria. Being a guy with substantial work experience, I had worked in a lot of teams and knew that all team members are necessarily not equal. But what I found really strange here was that there was no way you can make your team members work if they don't want to. If you force them, the kind of work they will do will be of so low quality that you would feel that it would have been better if you had done it yourself. So yes, I am used to team endeavors but the inexplicable extent of free riding was new to me. I would rate my performance one or two notches more than my team in all the activities we have done together.
8. You would have had the opportunity to meet people from different walks of life. How was it like interacting with them? Any particular incident that you would like to share with us?
I had never in my life worked with a fashion technologist and now there was one in my group. To tell the truth, I thought that he might not be able to contribute much in quantitative heavy tasks. But I was surprised to see that he was one of the best in the class. Besides him, we had a doctor (actually a bio-technologist), a psychologist and a lawyer. The kind of diversity is really surprising and very enriching.
9. How important do you think is the involvement in Extra- Curricular activities? Do you think these activities tend to deviate a student's mind from the initial academic goals set?
It's true that you need to make a choice between becoming a topper or a highly non-academically involved person. But I believe, besides being a choice it's also a result of your performance in the first term. IIMA is a professional school and everyone is here to get a great job. Unless you already have a stellar CV, you need to get something on it that makes you stand apart on the judgement day. If you have screwed up in the first term and your prospects of being a topper is low, its better you involve yourself in extra-curricular activities which really matter. It's really hard to do both and generally toppers apart being from club members do not participate in a lot of extra-curricular activities. So yes they deviate one's mind from initial set academic goals but are a necessity if you believe you will fall short of your academic goals.
10. What would you like to advice to this year's batch w.r.t academics, activities,  & in general about the B- School life?
It's true IIMA is the best out there but just getting here is not enough. We have now 400+ students graduating from IIMA every year and there are not enough good opportunities as there used to be. It's also true that it depends on one's own perception that what a good opportunity is. But at the end of day what matters is you get what you came here for. Nobody would want to struggle after passing out from here and for that it's very important that you make a good start in your career. And that totally depend on your performance here. So decide on early what you want to do here, make a plan and stick to it. It's very hard at IIMA to excel in academics as well as in extra curricular. So talk to many seniors, listen to different views but remember that the final decision is yours and it should be taken keeping in mind your own strengths. And yeah don't forget to enjoy the student life because it might be the last time as a student for many of you guys. Cheers.