Benefits Of Obtaining Citizenship At Antigua And Barbuda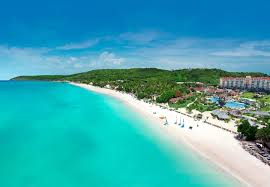 Soon after gaining freedom from the UK in 1981, Antigua and Barbuda have emerged on the world map as an independent state in the Eastern Caribbean. Later it becomes a respectable member of a few reputed organizations like the United Nations (UN), Organisation of American States (OAS) and the British Commonwealth, CARICOM. The twin-island state implemented a British style parliamentary system to establish its government. Similar to other countries of this region, the economy is primarily based on tourism and travel related services. Almost 60% of total GDP is produced from the tourism industry. Besides this, finance is another major sector in this territory. To further improve its infrastructure and debts to support the local economy, the state government took a very bold decision to sell citizenship to foreign nationals in 2012. Their residency program welcomes everyone, who is willing to become a legal citizen after making monetary investments in government and real estate sectors. Interested candidates may apply a full lifetime citizenship and second passport for their family members too.
After observing the benefits of carrying dual nationality, you might be searching for the suitable territory where you can easily obtain the legal right to live like a local, then Antigua and Barbuda program can be the best choice. As it does not demand to show birthrights and right of blood from the applicants. Following are a few captivating benefits of obtaining Antigua and Barbuda citizenship.
One of the best passports for frequent travelers, after becoming a legitimate inhabitant of this territory, you will be eligible for visa-free travel to more than 130 countries including, few important territories of the UK, Canada, Hong Kong, Schengen Zone and Singapore. Whereas, the USA issue a visa with 10 years validity for the residents of this territory.
There are no restrictions, unlike to other territories selling residencies to foreigners, there are no requirements to stay and legal restrictions to cast a vote in this territory. All you need to do is to stay in the country only 5 days during the first five years.
No renunciation, you are not asked to renounce the existing association to become the lawful citizen of this state.  The country recognizes double nationality while giving you the complete legal rights of living like a native.
Dependents can be included; principal candidates are not only allowed to include dependent children under the ages of 26 years but also include dependent parents and grandparents older than 65 years, while applying for the residency.
No taxes to pay, after becoming a native resident, you will not face any additional taxes on capital gains and real estate assets you may purchase here. Although the 25% income tax will be applicable, in case you have decided to relocate to live and work in this state. The Government doesn't ask you to pay taxes on worldwide income.
Summary: Being a member of Commonwealth, citizenship of Antigua and Barbuda makes its citizen eligible for several privileges and suppleness across all Commonwealth states and countries like the UK.