Best Intern At Lenovo – Paras Mehta From NMIMS Mumbai Shares His Internship Experience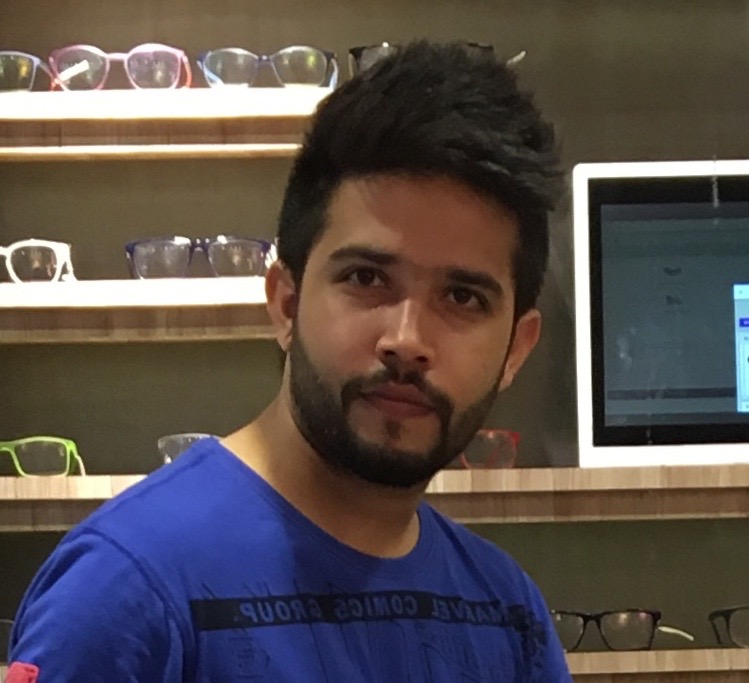 'Never Stand Still', Lenovo's tagline precisely describes my summer internship experience with this multinational technological behemoth. With a background in engineering and an undying thirst for marketing, I was being offered the best of both worlds in the right mix at Lenovo.
The internship kick-started with a 3-day induction where we met other interns, interacted with Lenovo stalwarts and tasted the Lenovo culture. Post the induction at Bangalore, we were all sent to our respective locations where the project needed to be carried out. Six out of ten interns stayed in Bangalore and I was given Delhi as my project location. The capital has bestowed me with wonderful experiences in the past, but these two months in Delhi beats them all. I received my project brief on day one and it was to grow the Allied products and S&P (accessories) business from LES (Lenovo Exclusive Stores) across Delhi. At the end of the brief, I received my first set of deliverables, which entailed estimations of my targets and also a focus product list. Keeping in mind the deadline, I quickly began with my own ground consumer research to understand their expectations, their likings and most importantly their disliking about Lenovo. Meanwhile, I had the opportunity to meet an extraordinarily knowledgeable human being, the Associate Channel Sales Manager, Lenovo, Mr. Mathew Paul.  With his guidance and my research findings I decided to adopt 5 LES and focus on antivirus software and 4G products as my allied products.
I had my arsenal and I hence set foot on my journey, a two-way task to cover and in two months' time. I not only wanted to be meticulous with my work, but also wanted to be smart about it. I decided to make two plans, first to boost accessories sales and the other to set up a pilot run of allied products sales from our LES. I planned to achieve the first part by marketing the idea of "Let's Accessorize" aiding the same with strategically chosen sales promotion tactics. Every store was equipped with stickers and promotional material showing our agenda for the month of 'Let's Accessorize'. There were arrows pointing towards the accessories counter, which acted as eye-catchers for the audience. We made changes in the Accessories setup, its assortment and its location wherever necessary and possible. With the help of Mathew, I started conceptualising and parallel implementing innovative bundling where instead of selling the same bundles to every client we started different prize bundles for differently priced Laptops, PCs and mobile phones. We also introduced scratch card offers as a sales promotion tactic to every client that offered discounts on accessories with every purchase from their store with the condition that it had to be redeemed within 2 days on the same store. Weekend Bumper Sales on alternative weekends and on different stores was also introduced to bolster sales
Whilst all this was going on at a steady pace, I had to plan the pilot run of my allied products too. I shortlisted a few and from them converted Quick Heal ad Kaspersky for the pilot run through our stores and it turned out to be a very lucrative deal. Approaching and successfully converting Airtel and Vodafone for 4G devices was a big plus to my project. Given that both were behemoth players of the same industry, we were required to partner only with one for the pilot phase. Hence we arranged a pilot for Airtel 4G devices because Lenovo started a partnership with McAfee for antivirus software. The Pilot ran for 21 days and was extremely successful.
My final presentation to my mentor was placed at the fag end of my internship. The challenge here wasn't just the content in the presentation but also the fact that I had only been communicating through emails with him. This was the first time I was to meet him in person. I was confident as I headed into the meeting given that accessories sales were well above targets and the pilot run was also executed successfully. I was content with my stint knowing that I have done my part and the results also reflect my effort. The presentation went successfully and I flew back to Mumbai.
I did not receive any communication from Lenovo after my internship, which left me in doldrums about my contribution to the firm. But, as fate would have it after a wait of almost 6 months, one fine day I received a mailer stating that you have been awarded a PPI and the Best Intern of the Year Award. Though I'm of the opinion that one mustn't work for awards but I would be lying if I didn't mention that it was the best feeling I have ever had.
Lenovo definitely taught me a lesson for life – "Never stand still".