For A Better Version Of Myself – Suraj Kumar Garnaik, XIMB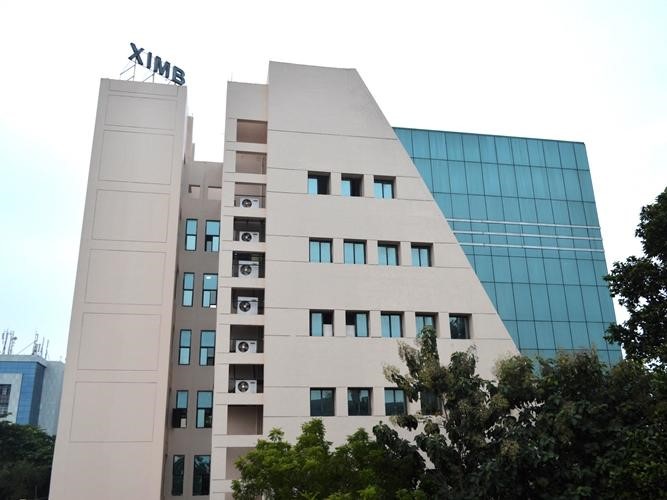 I was on cloud nine, when I got the news that I have been selected for the two years    program of Business management in XIMB. There wasn't any second thought in my mind, since I was going to be a part of a life-changing experience through campus life, that only very few top b-schools boasts of. Ever since its establishment in 1987, XIM Bhubaneswar has been turning students into industry ready professionals. Not only is it known for its quality and rigorous academic programmes, but it also widens opportunities for the students to establish a connect between theory and practise. Working on live projects enhances one's domain knowledge, analytical skills and helps one to be aware of the current happenings in the industry. The faculties are known to be one of the best and experienced ones from the industry, who believe in practical oriented pedagogy. I have been following their research publications before coming to this institute and they have always inspired me to get a chance to be their student. I had heard from many of the Alumnus that the faculties are friendly and show concern for student's personal and professional growth. All the activities in the college are student-driven; there are a large number of core, functional and interest committees, which a student can be a part of. Being a part of any committee is an enriching experience, since it helps in overall development, provides an opportunity to work in teams, learn about management practically and maintain a proper balance between academics and the committee related activities. The institute also boasts of a respectable Summer Internship and final placement figures, thanks to its vast network of 7000 plus Alumnus, who are working in leadership positions in various top-notch organisations. Also, the institute has an affiliation with many of the reputed International institutes, which provides the student with international exposure through Student Exchange Programme. I do believe that I have made the right choice and I am sure that I will be a better version of myself at the end of two years.
Which ABG company I would want to work for and why?
UltraTech Cement Limited
UltraTech Cement Limited is one of the leading producers of cement globally and the largest manufacturer of grey and white cement in India. The company has witnessed an increase in net revenue growth of approximately 45 % from FY 2014 – FY 2018. The number of permanent employees in the organisation is currently 19681. Moreover, I have completed my B.tech in Mechanical Engineering and worked as a Design Consultant at L&T Technology Services. I can use my domain knowledge and expertise in Business operations to inspire long-term customer relationships, retail organisation staffing and plan the budgeting requirement.
– Suraj Kumar Garnaik
BM, 1st year, XIMB