Beyond the obvious, why MBA: Meet the Class of 2014, MDI Gurgaon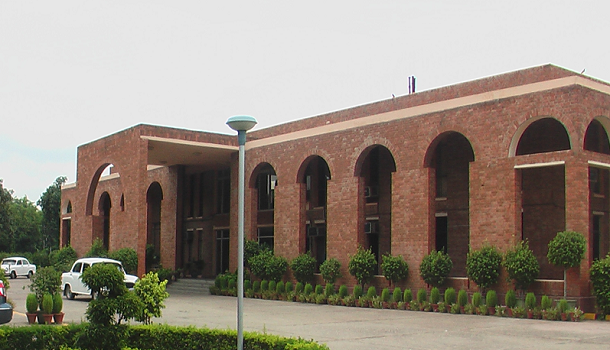 As the academic calendar of b-schools draws close, one more batch of MDI-Gurgaon is all set to take the plunge into their professional careers. For the purpose of this article, some of the graduating students were asked few questions when they have visited the campus on the eve of convocation held on 16th March.
The questions put forward to these students were quite open ended and wide ranged, like What MBA has taught them for life, How MBA changed each of them as a person, etc. Some questions which help the aspirants & students going to 2nd year were also posed. Most of their responses about learnings and improvements are over and above the usual course curriculum.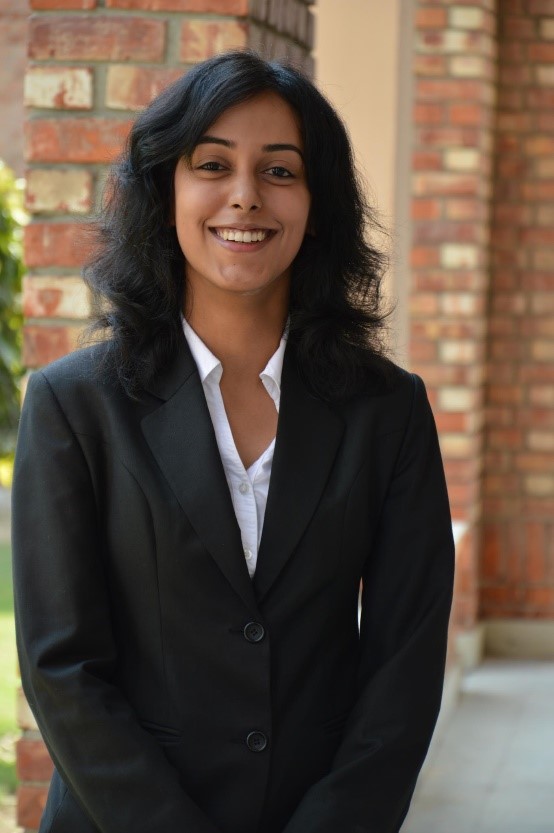 Having topped the rank charts throughout her academic career, Aneesha Chandra has learnt to be more flexible when dealing with situations.  Having participated and won competitions, apart from reaching finals in many of them, she feels that it helped her gain a practical exposure and an opportunity to put all her class room learnings into practice. Her biggest take away from the past 2 years is how to work with different kinds of people, and the convincing skills needed to clear the hurdles.
Her suggestion to prospective b-school students is that they should come with an open mind, try everything, and then taken a decision on specialization. More importantly, what they like should suit what they are good at. When posed the obvious question of how she managed to top her under graduation at University of Delhi and also achieve 5 gold medals at MDI, she concludes: "Don't cut corners for success. Whatever comes your way, do it the right way."
With so many achievements to her name, she is popularly called as the Golden girl of MDI.
—-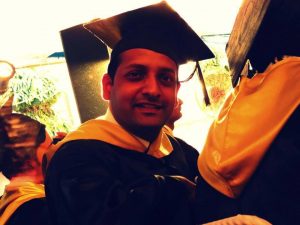 Apart from learnings he derived from working with diverse set of people, Tanmay Agarwal stresses the fact that even people fresh out of their under graduation are also a source of learning. He feels that while learning concepts, freshers go far deep into the concepts compared to the work-ex folks. When quizzed about the difference between a foreign and an Indian MBA, he suggests that Indian B-Schools offer so much rigor that managing the tasks at hand would themselves teach you some of the most important skills needed for a manager, like prioritization, etc.
For the question that how should the ROI of an MBA should be measured, he feels that the extent to which one can realize through MBA, what he/she wants in life should be the main qualitative factor. When it comes to choosing a b-school among the equals, he suggests the aspirants to take the decision based on the quality of faculty, which proved beneficial for him personally.
Tanmay Agrawal is a quizzer by hobby and was the Secretary of Corporate Communications Club.
—–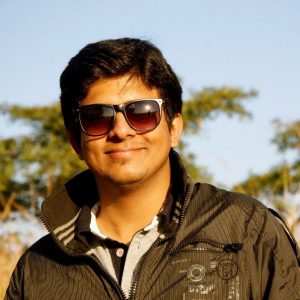 Looking for a direction in life is what has led Aditya Chadha to join a b-school and he feels he has perfectly achieved that. When asked about what is the best value add of MBA from a premier b-school, he quips that it lets you compete with the best and helps you realize true potential. During the course of 2 years, he has learnt the importance of structure in life. Being part of event management has helped him for the cause. Even the competitions that he has participated but couldn't win helped him become more logic oriented, apart from making his concepts clear.
He feels that there would be a significant difference in his approach to life post MBA, since it has taught him how not to panic in crisis situations. People wise, his most valuable learning in 2 years is to resist from judging someone at face value and understand a person completely before coming to a conclusion. For aspirants, he suggests that one should look at the kind and level of student activities and events that happen in an institute to judge a b-school.
Aditya Chadha was part of various clubs and self interest groups. He is a marketer at heart.
—-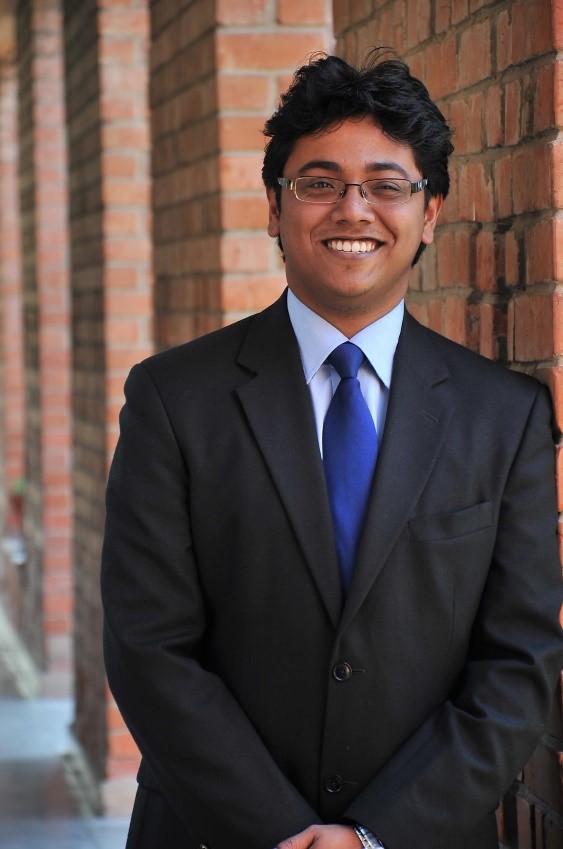 The single most important impact that b-school education has brought in Soumyajit Sengupta is increased focus. He feels that MBA is a perfect platform that offers room to grow, in terms of one's academic, non-academic & professional skills. He also opines that unlike any other degree, a b-school offers so many opportunities for exposure and testing one's abilities, along with getting recognition for good work. In wake of all this, it becomes imminent that you start working beyond your previous limits and start pushing them.
As a person, he feels that he was more gullible pre-MBA and in the past 2 years, he has become a better judge of people, their abilities and their attitudes. The friendships that he has made would stand a testimony to that. For aspirants, he suggests that knowing and understanding the business systems and dynamics should be the driving factor to do MBA and the doors of knowledge should be open for this to happen.
—–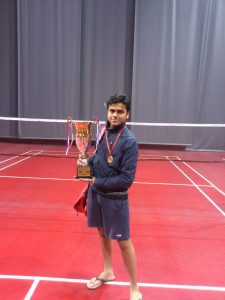 Daman Aggarwal, who has just handed over his duties to the next PG Representative of the institute, says that his biggest take away from MBA would be stress management skills that he acquired during the course of his tenure as PG Representative. He also feels that the being a part of so many activities on campus laid foundation for the people management skills that he needs, as he gears up to join his family business.
For someone looking to change the career path, he strongly recommends an MBA. Also, he suggests that before joining an MBA, one should have a prior idea of what are the prospective specializations that he/she would be suited to.  When asked about how MBA changed him as a person, his response was that he developed a "Can do" attitude and now, any challenge he faces doesn't seem big.
A marathon runner and badminton champion, Daman Aggarwal is also good at academics and networking.
—-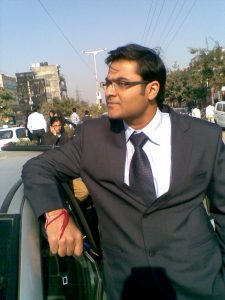 Simply put, Vaibhav Mittal feels that MBA is all about building one's attitude. The numerous case studies in the curriculum made his MBA a purely experiential learning. For the prospective students, he strongly recommends to have focus on all the first year courses since they help in development of holistic skills for any kind of manager. In terms of crisis handling, he feels that one would start taking calculated risks. About the attitude change that MBA has brought in him, he feels that today, he is bold enough to shake hands with a CEO of a company
On queried how MBA is going to help him in life, he picks Problem solving and Swift decision making as the most important skills he acquired and would play key role in his career as well as personal life. He recommends that aspirants should be clear about the next 2 year and 10 year goals, and should join MBA only if it helps them achieve those goals.
-As told to Sasi Kanth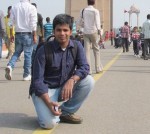 Sasi Kanth Pingali is a 1st year PGPM  student at MDI-Gurgaon. Previously, he worked as Sr. Business Analyst in one of the world's largest pure play analytics companies. His interests are Analytics, Consulting & Marketing. He is a wannabe fitness freak and blogs at http://saladthoughts.wordpress.com/
His recent article linking Modi, Elections & MBA.
Follow Sasi Kanth on sasi.insideiim.com
Sasi Kanth
Sasi Kanth Pingali is a 1st year PGPM student at MDI-Gurgaon. Previously, he worked as Sr. Business Analyst in one of the world's largest pure play analytics companies. His interests are Analytics, Consulting & Marketing. He is a wannabe fitness freak and blogs at http://saladthoughts.wordpress.com/