Beyond The Threshold – MDI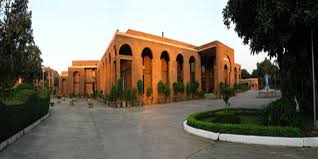 The first day I stepped into the prestigious institute, Management Development Institute I had a mixed bag of emotions- happy, sad, nervous, excited, curious and what not! It was the first time I was shifting away from my hometown for two years and entered into a world where I knew no one. I had to start from the scratch and make new friends, compete with them and make my MBA experience worthwhile.
To start things, we had an Induction week mainly conducted and coordinated by our seniors, with the faculty having a very limited role to play. Initial few days went by, not realising what was actually happening. It was a completely new life for me. Attending classes and sessions all day, seniors calling us at night and having tasks to do sacrificing on our sleep, only to attend the next morning class. While all this was happening, I did make some friends, but most of it were limited to the ones on my hostel floor, specially the rooms near mine.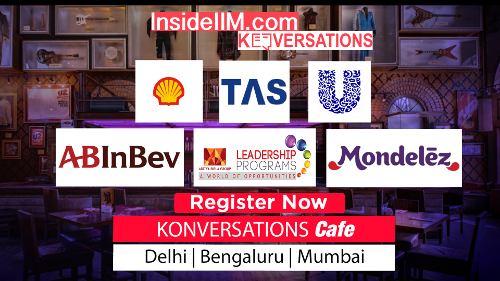 Once, the induction got over, we were distributed into classes. There was not much of a bond between the class as a unit and interactions were limited to work and group assignments, as everyone was busy with their own set of tasks.
On 11th July, almost a month into the college we received a mail from the Sports Committee of our college, about an intra-section sports competition. The next day after all our lectures, the entire class was sitting in the class room deciding the name of our team for the competition, making teams for various sports etc. For the first time, we felt united as a class.
The intra-section competition called Kings of Kings (KOK) has eleven sporting events. I had taken part in three of them namely, cricket basketball and badminton. First day we had our cricket match and playing for my section with people whom I barely knew supporting me and hoping that I play well was a different feeling all together.
The story was similar for all sports. We had regular classes going on and loads of assignments and case studies to work upon. But still people would turn out in large numbers not only to participate but also cheer the class. This event was an ice-breaker within the section and also the entire batch. The main idea behind the event was not only intra-section rivalry or finding the best player of the batch for a particular sport, but it was to make us feel united as a batch and stand for each other. I have many memories and moments to take back from the competition which I shall cherish my entire life.
I would like to work in Pantaloons for Aditya Birla Group. It is a highly diversified fashion retail store having some in house brands and some tie ups with national and international brands. They extend their product line to apparel as well as non-apparel segments. I wish to work in the marketing field since my graduation. I had taken up specialisation in marketing during my under-graduation as well and I aspire to take up Marketing as my specialisation during MBA as well. Pantaloons having scope for branding, advertisement, tie up, sales promotion presents a great opportunity to all pursuing marketing to grow and develop as an individual and also take the company to newer heights.