Biggest Change In Me After The Internship – ABG Internship Live 2016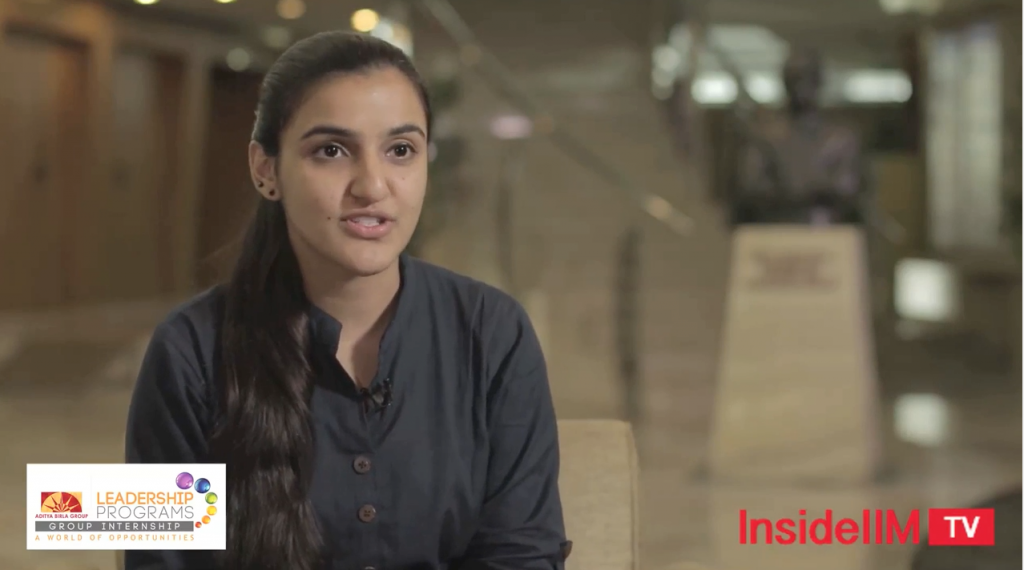 In episode 16, we meet Ashmeet Singh from MDI Gurgaon, Harbani Lamba from IIM Indore, Ojas Gohad from IIM Lucknow and Eshita Razdan from FMS Delhi.
They share and describe the change in their personality after they joined the internship. Ashmeet tells us that he sees a sea of change, a better professional and what goes on behind the scenes which helps you to appreciate little things in life. This internship really helped Harbani to open up and talk confidently to strangers as she was hesitant to do so prior to the internship.
Ojas shares that she used to procrastinate initially but after being in retail she realised that there is no room for procrastination. It changed the way she does things. The internship helped Eshita to be more confident and open.
Ever wondered how an internship in one of India's largest conglomerates feels like? We profile and document the journey of interns at Aditya Birla Group in the summer of 2016. We bring this to you through InsideIIM TV our Video Series channel. This is the second part of our series this summer at ABG! You can follow the entire series of 20 episodes here.
In the second part of the series, we meet the top talent from across Business Schools in the country who tell us about their internship at ABG in detail. The 8 episodes in the series give us an overview of the experience of these interns who aspire to be leaders. This video series will help you get a peek into the world of Aditya Birla Group, its Leadership Program and what's in store for the young interns at the conglomerate.
You can read everything about Aditya Birla Group here.
'This is a Promoted Feature.'