My Biggest Learning From The Internship – ABG Internship Live 2016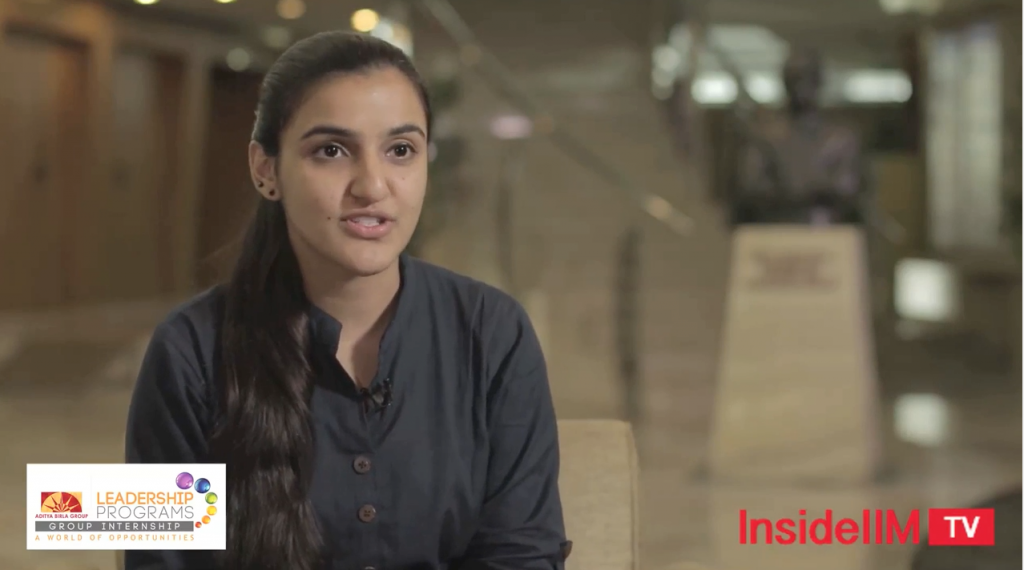 Ever wondered how an internship in one of India's largest conglomerates feels like? We profile and document the journey of interns at Aditya Birla Group in the summer of 2016. We bring this to you through InsideIIM TV our Video Series channel. This is the second part of our series this summer at ABG! You can follow the entire series of 20 episodes here.
In episode 13, we meet Harbani Lamba, from IIM Indore, Abhishek Pandey from XLRI Jamshedpur, Ojas Gohad from IIM Lucknow, Amit Hooda from IIM Calcutta, Asawari Moon from IIM Bangalore and Ashmeet Singh from MDI Gurgaon.
They share their biggest learning opportunities at ABG internship program with us. Harbani tells us about how some days you may feel you're on the top of your game whereas some days you may feel lost. You need to refocus and keep moving on. Abhishek comments that this internship turns you into 'a man' from 'a boy'. It is not only about acquiring technical know-how but also about how to conduct yourself in public.
Ojas tells us that her biggest learning was the emphasis on 'here and now'. Asawari advises that you should be fast enough and energetic enough to grab the opportunities that come your way. Lastly, Ashmeet highlights on the importance of time management for the ongoing projects so as to avoid missing out on the details and scope of it.
In the second part of the series, we meet the top talent from across Business Schools in the country who tell us about their internship at ABG in detail. The 8 episodes in the series give us an overview of the experience of these interns who aspire to be leaders. This video series will help you get a peek into the world of Aditya Birla Group, its Leadership Program and what's in store for the young interns at the conglomerate.
You can read everything about Aditya Birla Group here.
'This is a Promoted Feature.'