From Bihar To Chennai – Rajesh Sinha's Journey To LIBA
When I left my hometown (Samastipur, Bihar) for embarking on my 2- year PGDM journey at LIBA, Chennai, I never knew that I will fall in love with my new home within a month. But that is how LIBA is. It grows on you.
The first two weeks, starting June 5th, were devoted to the pre-trimester foundation course, so as to ensure that each one of us got hold of the basics before the 1st trimester kicked off. These 2 weeks of the foundation were also the weeks when people were starting over and making new friends. I made new friends too – some funny, some moody, but all among the best minds in the country. And then came the outbound learning program, held over three days from June 22nd to 24th. The picturesque setting of the Pegasus Institute of Excellence on ECR, few kilometers away from Pondy, was just perfect to have fun, bond and learn by doing. Fond memories of the OBL will remain etched on the celluloid my mind forever.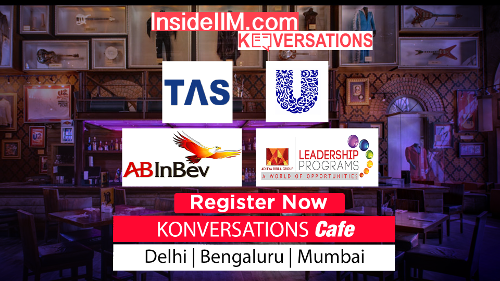 The 1st trimester set the PGDM ball rolling from the next Monday, 26th of June '17. And all of a sudden, We, lazy bozos, were flooded with assignments, quizzes, tests and case discussions. The sun in Chennai is pretty ruthless, and here at LIBA, We had more reasons to feel so. But then came the "Signature Campaign", to help us gel with our seniors – our torchbearers. With valuable inputs from them, our own toil and sweat, struggle and inspiration, We, the F17s started to adapt to the LIBA way of LIFE.
In the coming weeks, interviews for joining the various academic and non-academic clubs of LIBA were held. I was lucky to get a chance to be in the Beyond Management Initiative club and the Admissions & PR committee. Perfectly timed was the fresher's party held on the 25th of July. The Hawaii themed party, the lip-smacking food and the fun-filled activities helped each one of us unwind a bit.
I am just one week shy of completing 2 months at LIBA. The journey till now has been some sort of a quest to reclaim myself. Let's see what sort of discovery the coming months turn out to be.