Bitter Shanghai Internship With a Sweet Aftertaste – Internship with CII in China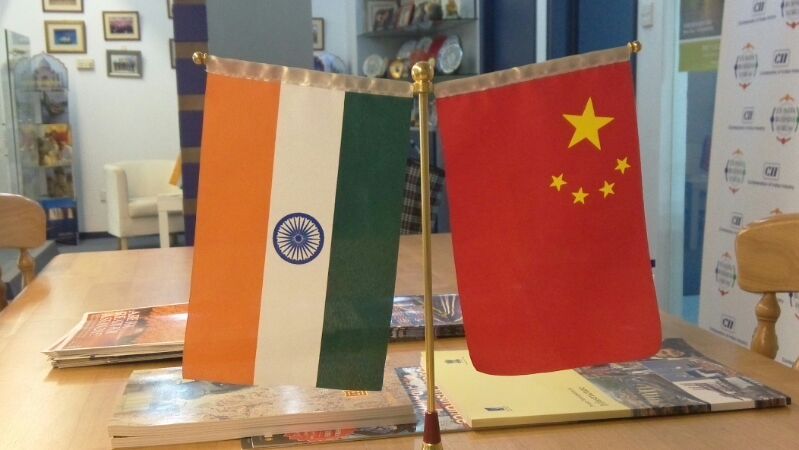 This is probably the last minute entry to the saga.
I was able to finally score an internship in Shanghai which was one of the cities that was on my to-visit list.
Yes, I was happy because perseverance had paid and a door had opened for me in the Chinese finance capital.
I don't know how many would agree with me that internship in China is a difficult (almost impossible) task. It took me two months to get an internship and a week to lose it. How? I would explain that later.
In China, there is a concept of inner circle. Chinese people would openly trust someone who is in their inner circle. You meet Chinese counterparts and what follows is a process of Guanxi which loosely means networking. A note: A foreigner, however, can never be in the inner circle however skilful he gets in Guanxi over a period of time.
So I reached Shanghai along with 4 of my batch mates. Yes, 5 of us had managed to land in Shanghai.
We proceeded to a hotel from the airport which was cheaper than what we would have found in India. We stayed in the hotel for a week but eventually had to move out. The 3 hours metro commute was a little too much every day. The hotel though cheap while being decently furnished was one of those kinds shown in the movie 'jab we met'.
I began my internship with CII. I had lot of hopes from this internship but things did not go as planned.The office was a 3 people one in a mall. This mall had mostly commercial offices and many Indian firms had their offices here including TVS.
I met the person who was supposed to be my mentor and everything was fine on the first day. On the second day at lunch, I was remarked with a dialogue 'I do not think high of people who use their contacts to get things done'. Yes, I admit using my father's CII membership to secure an internship.
Case of the lost goodwill –errr sweater
Shanghai winters are a little harsh on even people from north India. I was not wearing a blazer so during one of the days, I was lent a sweater by my mentor for the day. Of course, I was supposed to return it the next day. Being extra cautious I am, I thought I should take special care of this thing.
The next day, I took extra care not to forget the pullover at home.
But luck had something else in store for me. In a foreign country, even extra cautious people sometimes get things swiped away from under their nose. As luck would have it, the only thing that I had to lose on my foreign trip was this Esprit pullover.
I thought let's reach the office and I would calmly inform my mentor about the situation and regret losing it. I enter the office. The walk to the office was 2 km from the station, which seemed longer that day. As soon as I entered, I was bombarded with the question 'Have you brought back the sweater?'
That was my last day at the place. I lost my goodwill, the sweater and my internship.
The parting dialogue (with a smirk) to me was ' Since you have many contacts, I would love to see you find an internship here in Shanghai all by yourself'.
So, the internship which had taken me two months to finalise was no longer with me and I was in an unknown city where I did not know anyone except my batch mates.
End of internship for me? No.
However Dramatized all this may look but it really happened to me. At times I thought maybe I am part of a reality show and somehow the camera would pop up sooner or later. No, this was the harsh reality.
Next Step
I decided to show my strength and decided to find another internship right there in Shanghai. I took a day off, did what I like to do – Cook. I cooked my staple dish from my home country, Pasta. Yes, I am the Punjabi who prefers Pasta over Rajmah Chawal.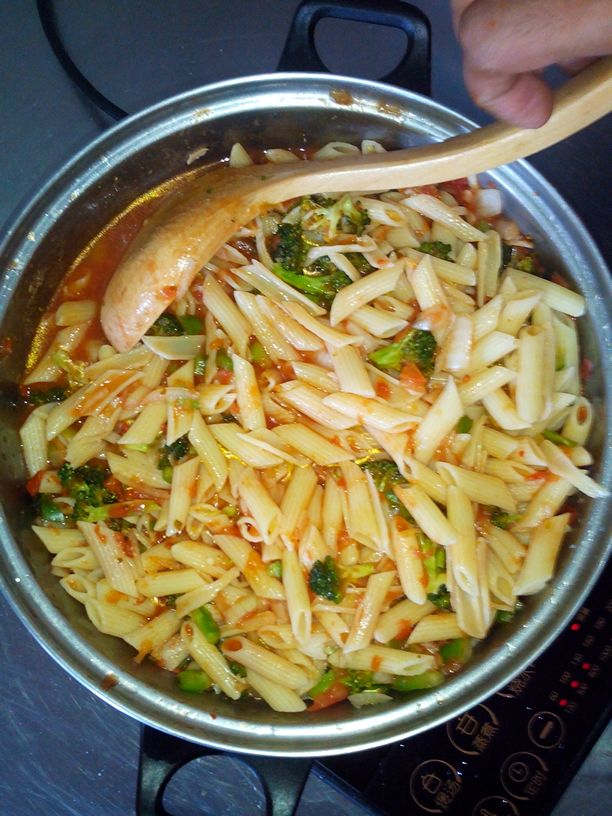 One thing I would like to tell is that I did not lose my cool and the ability to think. Over the lunch, I remembered a person whom I should contact. Perseverance and strong will power are the secret of my success till now.
I had received a forward WhatsApp message and while trying to verify the authenticity of that message, I had come across a blog where a certain individual had commented.At that time, while safely in India, I did not know how this exercise is going to help me.
The person was based out of Shanghai and I had emailed him before reaching Shanghai. I contacted him and immediately was on the way to visit them in their office.
I had another internship, in Shanghai, without any external help (or with just God's help).
What followed?
My actual internship was in this trading and manufacturing firm, owned and operated by Indians and doing business with CIS and Russia. They manufactured LED headlights and traded in auto parts.
In this company, my project was to design their customer meeting area. This seems an easy non-MBA task.
However there was a deadline of 3 weeks. The work has to be completed before the Pudong Auto Exhibition started as that would be the cause of large influx of both old and probable customers.
I supervised the actual Chinese workers who spoke no English. I was still able to complete this task. Google Translator helped me convert what I wanted to say. My basic Mandarin skills along with sign language helped me make my point across.
I was able to gauge customer behaviour and helped design the area in such a way that customer actually feels at place while he visits the premises. I analysed what products would be important to customers and they should be visible to him as soon as they enter the area.
During the internship, apart from the project I represented them (not solely) at an important auto exhibition in Pudong area of shanghai. I also helped them with the feasibility study on Shanghai Pilot Free Trade Zone. I solely represented them at the Indian Business Fair held at the consulate of India, Shanghai. These were business networking events which were important for the firm.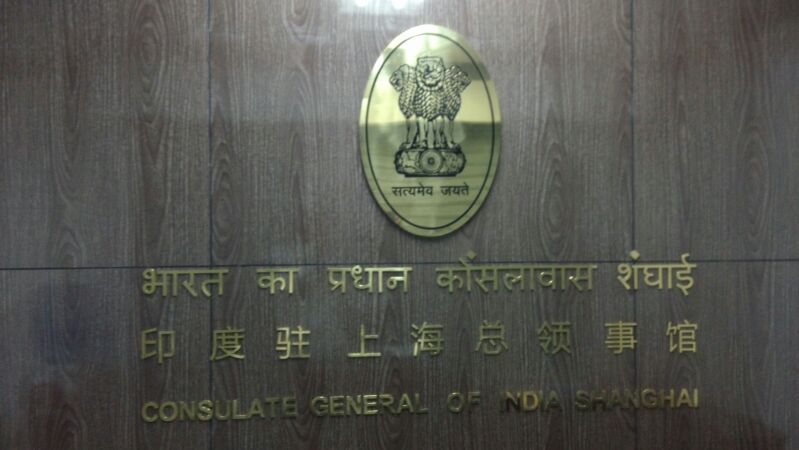 One day I was put in a dilemma. The General Manager requested me to encash the cheque from their bank and bring back cash to their office for salary disbursal. The labours are mostly paid in cash. I was petrified and scared. The black sweater loomed in front of my eyes. My throat went dry and I let out a hoarse OK.
I was also humbled by the amount of trust put in a stranger. They had asked me to withdraw cash worth 17 lakhs INR. The only thing that was in my mind is not to lose the bag because the burden would be too much to bear – Financially and emotionally.
I had positive and not so positive experience during the 2 months but overall I was happy and satisfied. With the help of these people, I was able to foster good relations with a senior manager of Microsoft and Vice President of SanDisk – Mr Gursharan Singh. One of the people whom I met over the course of my internship and was invited over to lunch at their home was a billionaire in Singapore/Thailand/China. He never made me realise that he is a billionaire and I came across an article about him when I was back in India.
An experience which I feel is worth sharing is about the biggest challenge that I faced on the first day at work. The factory premises were in the outskirts of Shanghai which made probability of availability of vegetarian options to zero. I had not factored this. I was hungry the first day and was cursing myself for not planning for this kind of exigency. At around 4 pm, when I was dead hungry, The GM comes to me with a separate lunchbox and said that he had an extra lunch prepared because he knew my predicament. I was totally moved with this small gesture. This continued for a week and finally I was able to make my own arrangements.
I had never realised a WhatsApp forward message could actually result in me fostering true relations with unknown people.
This internship helped me find myself and understand aspects of life that probably was not the intent of this internship.
This might not be a regular Sales/Marketing/HR/Finance internship but I learnt how to manage a business in a foreign country. Apart from the formal learning, I learnt many things from these people. I learnt wherever you are, you should live a life where you help others. I had a great time with these people who were always there to help me learn and above all respected all human beings.
To conclude, this internship helped me learn about how to be an entrepreneur rather than help me get a bonus point in my CV for a job.