blazer. – An MBA's Best Friend In The Time Of Placements – IIFT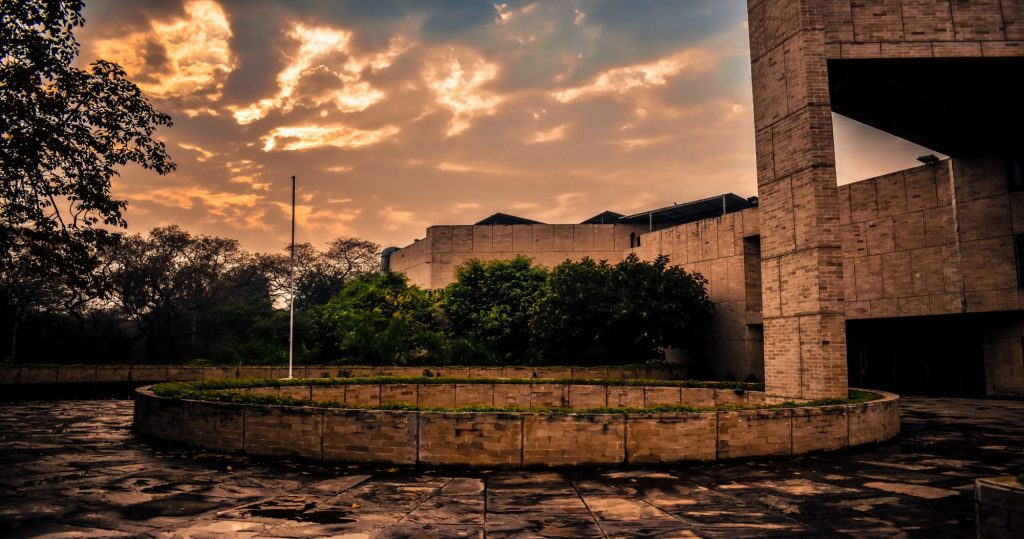 blazer.
(noun)
a clothing article in which MBA candidates spend their lives in.
I picked up my favorite Allen Solly blazer and rushed downstairs to my friends. "Hurry up everyone, we have 59 seconds left, now 56… Let's run!!!", this was our routine trying to cope up with 08:59:59 deadlines to reach the auditorium where we had all our grooming. We often had renowned personalities from the corporate and social world delivering lectures and golden advices. We had our amazing senior batch sharing their journey, often engaging us in team building activities and learning sessions. Auditorium was where we were nurtured and kept, pushed and encouraged to let go of our inhibitions and shortcomings. It was where we all fell in love with THE BRAND IIFT. All 173 of us.
Amidst all the excitement, the scary summer placement drive was about to begin. It was nerve-wrecking and intimidating, but we had each other. I sat there clutching my Allen Solly blazer close to my heart. It had been with me through the entire process, almost like a friend; comforting me when I was cold and giving me just enough space when I was not. We were told to target our dream companies, places where we want to spend our lives in. I wondered what it would be like to work for a company that had actually given me a friend in a blazer already. What would it be like to work and know such a company? It would be amazing, a dream come true. Aditya Birla Fashion and Retail Ltd. was this dream. And this is the goal I have decided to work upon now. A dream that I want to turn into reality, make a part of my life…
Sitting in the mess for lunch, my train of thoughts was interrupted by one of my classmates persuading the only Korean in our class to taste the samosa, "This is an Indian spicy momo, have a bite!", I heard him say. It fascinated me how the Punjabis, Bengalis, Gujaratis, Assamese enjoyed having sambhar-vada together with the South-Indians and seemingly enjoyed it more than them. MBA was grilling, but in the two weeks on campus, we had been forced to bring out the best in us. We had bonded. The entire country in one room, together, learning, trying to bring a change, make a difference and grow to be better and responsible citizens.