It All Boils Down To Passion – Mr. Anand Swaroop, President And Group CFO, JBM Group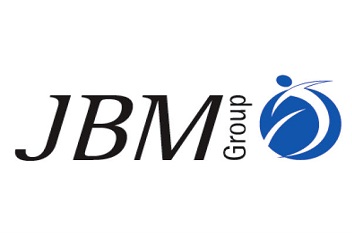 "Evolve by involving others around you."
This is the mantra that Mr Anand Swaroop, President and Group CFO JBM Group has followed his entire life.
A graduate from the coveted SRCC, Mr. Swaroop went on to become a distinguished Chartered Accountant. His peer group in SRCC and the entire atmosphere of college helped him learn and grow and instilled in him a desire to become someone great and to make an impact in the world. He says that his work is his passion and this passion keeps him driving for excellence. The young minds of his company help him stay young and energetic. He believes that one can never cease to learn and as new people join his JBM family, he makes sure he interacts with them personally. New people bring in new ideas, new zeal and new excitement. This pushes him to work harder and feeds his passion!
While recruiting new talent, although knowledge is of utmost importance, he says that a zeal to learn and excel in life is what he looks for in his ideal candidate. If someone is passionate, they will surely learn faster than others and help the organisation reach new heights. A lack of education or the required skill set for a job can always be compensated for by ones passion for their work. Whatever field a person chooses to pursue, be it marketing, finance, banking or operations, they can reach the apex of it simply by never ceasing to learn from those around them. Whatever we face in our everyday professional and personal life, everything is a great learning experience. We should keep all our failures close to our heart, these are what ensure that we stay grounded and motivated to improve.
As future MBA graduates, it is of utmost importance that we stay updated with what's happening globally and locally. Reading the newspaper everyday and staying abreast with happenings around us is extremely important. For this, reading the newspaper and going through economy magazines and talking to people around us is important. Wherever we go, we should make sure that we don't hesitate in interacting with people because interaction is what leads to enlightenment.
Mr. Anand feels that a person's corporate career is his 'tapasya' and that using one's theoretical knowledge as well as practical experience leads to undeniable success. As MBA graduates, it is our duty to stay focused and to never lose our rational way of thinking in every situation.
Mr. Anand Swaroop is my grandfather's friend since the past 30 years. Because of this, I got the chance to meet him and interact with him personally.
Mr. Swaroop's picture has not been shared because of privacy issues, but he can be contacted for confirming this interview.