Research : Bridging the divide between B school and Bollywood – Khyati Madaan from IIM Indore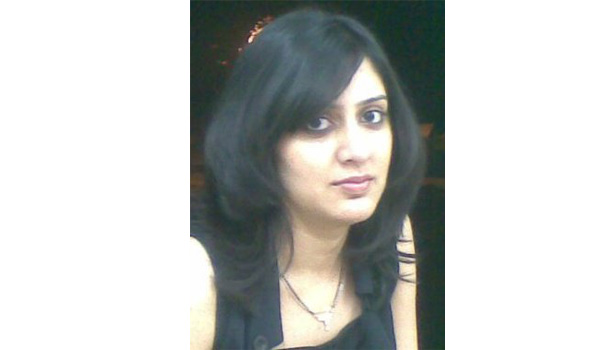 At first glance, movies and MBAs seem to have little in common. Of course, MBA grads enjoy the movies like everyone else, but the rules, fundas and theories of the boardroom would hardly be expected to apply in Bollywood. Well, Khyati Madaan of IIM Indore proves this emphatically wrong.
A second year student of IIM Indore, and a movie buff, she has developed a statistical model to predict the Box Office collections of a Bollywood movie 3 weeks in advance. What's more, it has predicted the figures with less than 6% deviation for 32 films in the year 2010-11, and it was within 1% of deviation for Ra One. Khyati has already been sounded out by noted producers and distributors in Bollywood. Read below for more.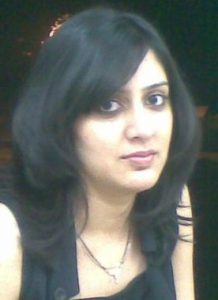 Interview with Khyati Madaan
InsideIIM
: What does your box office predictions model do?
Khyati Madaan:  My Box Office predictions model predicts the opening weekend net business of forthcoming Bollywood films 3 weeks in advance.
The model can be used by production houses to make their movies profitable by adjusting the variables and changing dynamics before or after planning their movie. It can also be used by the distributors to pay the justifiable price for the movies in their territories.
InsideIIM: How does it work? Can you share with us the exact mechanics of the model? What technique of regression are you using? How did you build the predictor variables that figure in the calculation of box officecollections?
Khyati Madaan: First of all, the brand health survey for lead pair/Actor whoever is bigger is carried out (In case of Ra.One, SRK's brand health survey was carried out on a sample of 950 respondents.) The brand health is based on 'the share of mind' and 'the share of heart'. 'Share of mind' i.e. Brand equity was measured on six blocks i.e. Brand Salience, Brand Performance, Brand Imagery, Brand Judgement, Brand Feeling and Brand Resonance. 'Share of heart' i.e. Consumer context was measured on 'Brand sensitivity' and Brand substitutability'.
Brand Shah Rukh Khan was measured on all these parameters against his head on competitors Salman and Aamir Khan.
Then for the model construction, the pattern of success of major Hindi film releases was captured using Multiple regression technique. The trend of the films was studied and developed into a model which can be used to predict the opening weekend domestic business of Hindi films. The dependent variable of the model which is opening weekend business in INR depends on six independent variables i.e. star equity, genre fit, release time of the year, marketing buzz, screen count and post release buzz. These independent variables can be quantified by the analysis of the movie itself, its star cast and audience feedback.
These independent variables were arrived at by secondary data research, industry expert interviews and analysis of the business dynamics of films in India.
InsideIIM: How does the performance of your model stack up against various releases in this year?
Khyati Madaan: The model has been tested on 32 films released in 2010-11 ranging from small budget movies like Delhi Belly, Chalo Dilli andTanu weds Manu to big budget movies like Ready, Singham, Bodyguard and Ra.One. The predicted opening weekend business was found to be 94.5% accurate against the actual business. So I would say it is pretty successful figure. In fact, for this year's biggest release Ra.One the opening weekend business deviated less than 1% from the predicted using the model.
InsideIIM: Have any production houses shown interest in your model?
Khyati Madaan: Yes, I am already in touch with Eros International and Excel entertainment (Farhan Akhtar). I am also in touch with few distributors.
InsideIIM: How about prediction for Hollywood movies? What would be the major differences?
Khyati Madaan: The model can be replicated for the prediction of Hollywood films in India but not their business in other markets because of different dynamics like number of prints, release dates, competition,etc.
InsideIIM: What would be your prediction for Don 2?
Khyati Madaan: Prediction with high accuracy can be made 3 weeks prior to release because closer the release gets, more precise is the information like Marketing buzz, Screen count, etc. But still in broad terms, Don 2 should earn around 66 crores net in First 3 days weekend in India.
InsideIIM: What prompted you to develop this model?
Khyati Madaan: I always had vivid interest in business of entertainment, Bollywood films in particular. After going through various courses of Research Techniques and Statistical Tools, I thought of combining both. Film industry is very dynamic, launching couple of high investment-high risk products(films) every weekend. So it is imperative to develop a scientific model that can cover the risks of stakeholders.
InsideIIM: How much would you attribute your success in developing this model to what you have learnt at your business school?
Khyati Madaan: The concepts and techniques used to develop the model can be completely attributed to learning here at IIM-Indore. The model development combines the learnings from courses like Brand Management, Advanced Market Research, Qualitative Market research and Business Research Methods.
InsideIIM: Who are the people who helped you accomplish this?
Khyati Madaan: There were a lot of friends who helped me to complete the Brand health survey in various cities of India like NCR, Mumbai, Kanpur,etc and countries like US,UK and UAE.
InsideIIM: What are your future plans? Do you plan to make a full fledged career in this? What about final placements – 2012?
Khyati Madaan: My future plan related to this model is to take it to the next level where every distributor and producer in India can use it for their benefit. I am already in process of getting the model technique patented.
As of now I have not planned to get into Film marketing full time but I am exploring my options.
(Khyati Madaan Misra is a IIM Indore PGP participant – Class of 2012.  She interned with Colgate-Palmolive in the summer of 2011.  She is also a NIFT -Bangalore graduate and has worked  with designer JJ Valaya in the past. You can follow Khyati on Twitter here.)