Bringing Industry Leaders To Guide And Mentor MBA Students

The MBA is all about learning management theory and preparing to apply it to real situations. It is imperative for contemporary management education to relate with industry's needs in order to be relevant. This is mostly not the case and hence the lament from industry on quality of graduates, who have to be extensively retrained in order to get them up to mark. One of the primary reasons for this lack of industry readiness in management graduates is lack of exposure, guidance and mentorship.
The more students can interact with executives with extensive industry experience the better perspective they can gain by the time they graduate. This also gives them an opportunity to relate the academic concepts they imbibe in their coursework with real life industry situations, problems and challenges. This balance between formal learning and informal learning, which comes through industry interactions, is essential for all round development of the management graduate.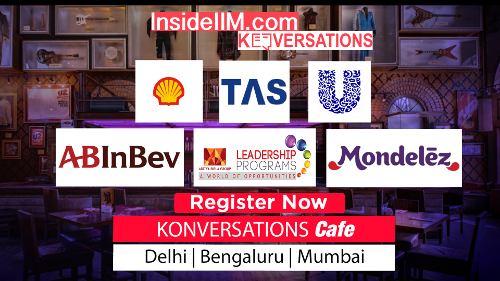 At Crescent School of Business (CSB), experiential learning, critical thinking, professional mentorship, in and out of classroom learning and industry collaboration form the very core of the program structure. Alongside the rigor of a 1 year MBA, the objective is to maximize the practical value of the time already experienced students take out from their career for their development. In other words, they formalize many of the informal learning essentials listed above.
One of the specific initiatives at CSB is the constitution of the CXO Advisory Board, a pioneering initiative in real-time industry-academia collaboration. This Board comprises of CXOs from some of India's top organizations, who will help CSB in building a uniquely tailored curriculum that helps in making students industry ready.
The CXOs are drawn from various functional streams such as HR, Technology, Finance, Risk and Investments. Three of the appointed individuals include:
Rajeev Gopalakrishnan, Strategic HR & OD Consultant
As a strategic HR & OD consultant, Mr.Gopalakrishnan helps his clients build organizational capability for effectively executing business strategy. Prior to his current role, he gained experience various HR functions with leading corporates like L&T, M&M, Thermax, PwC and Indian Express Group. He has a Masters in Personnel Management & Industrial Relations from XLRI Jamshedpur and has completed a course in Applied Behavioural Sciences from NTL Institute, Bethel ME, USA.
Surya Mantha, Investment Director at Peepul Capital Advisors
Mr.Mantha is an investment professional with varied experience across multiple industry sectors. Prior to joining Peepul Capital, which is a leading private equity firm, he was Managing Director of Saregama Ltd. He is a graduate of IIT Kanpur, holds a MS in Computer Science from Virginia Tech, Ph.D in Computer Science from University of Utah and a MBA from Simon School, University of Rochester
Padmini Sharad Kumar, Executive Vice President & Head – Business Enablement Group at Intellect Design Arena Ltd
Ms.Padmini Sharad Kumar has 25 years of rich experience in Marketing, Technology and HR related functions in prominent corporates like American Express and Polaris. At Intellect Design Arena, she is responsible for Operations, along with Marketing & Branding, Talent & Culture. She has completed her Masters from BITS.
Apart from the rich experience that these board members bring to CSB, a tangible advantage of having these specific leaders aboard in the initial period is that they are all Chennai based. This provides CSB and its students with a deep local industry connect and makes the rich combined experience easily accessible for students looking for personal mentorship.
The constitution of the CXO Board is yet another innovative proposition from the new B-school backed by foremost educationists like Anand Sudarshan and Pramath Raj Sinha that is re-imagining management education.