Broaden Your World With MISB Bocconi's International Faculty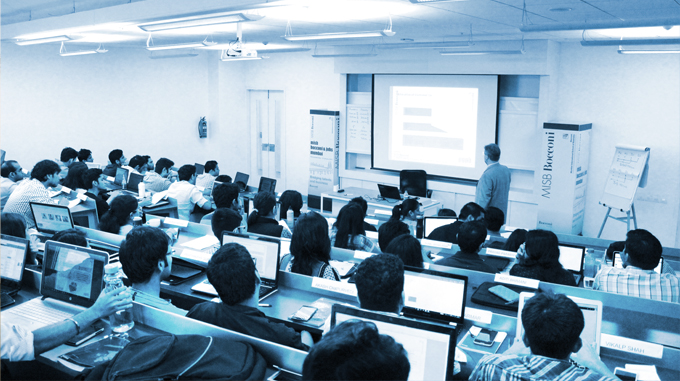 What happens when you spend 22 months learning from faculty members from eight different nationalities? In two words: A lot. In fact, the opportunities afforded by MISB's international teaching environment have a profound impact on benefits that stay with students throughout their lives.
Learning from a professor with a different background than yourself opens doors to new theories, concepts and ideas which might otherwise remain unacknowledged. Learning from professors from eight different nationalities, meanwhile, amplifies this access.
We're constantly talking about the importance of an "international perspective," but what does that mean in the real world? It simply means the cultivation of an outward-facing mindset. MISB Bocconi's global faculty help students question their assumptions while learning to think beyond their own personal experiences, background, and cultures. Applied to real-world business challenges, this broader viewpoint supports more creative and collaborative problem solving, as well as reinforcing the importance of respecting different viewpoints than your own.
You can see his full profile here
Ultimately, the more diverse the faculty, the more it reflects the current state of the world and your ability to thrive within it. At MISB Bocconi, we're proud of our diversity and of the well-rounded, global mindset that is alive and well within the members of our community.
SDA Bocconi Asia Center
SDA Bocconi Asia Center is the Pan Asia hub of SDA Bocconi, Italy. In Mumbai, we deliver our flagship program, IMB - International Master in Business, which is a 22 months program of 2 modules of 11 months each. In the second module, students get an opportunity to complete their specialization in our Milan campus at Bocconi University for 4 months.