Build Your Personal Brand With InsideIIM Student Team 4 – Apply NOW!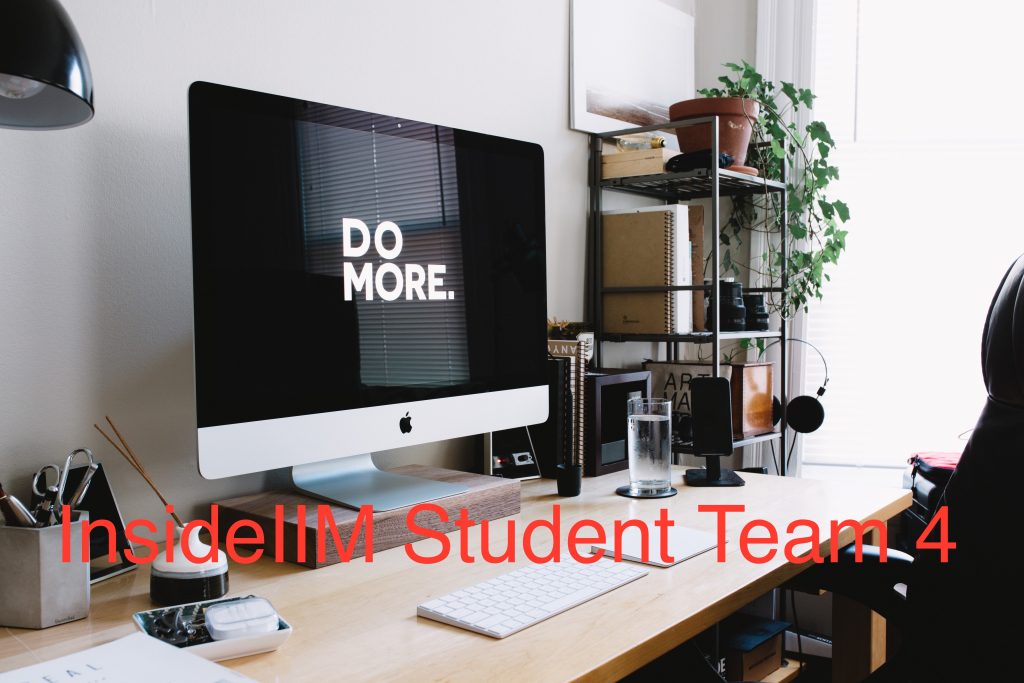 Hi Guys,
Questions first; to decide if this is for you –
Does building a personal brand for yourself excite you? Are you interested in writing? Does being a brand ambassador for your college intrigue you? Can you be a mentor to hundreds and thousands of users on InsideIIM and help them achieve their dream just as you achieved yours? Are you interested in working with a community of 1.1million users a year and in learning content marketing and analytics in the process?
Then read along.
InsideIIM is in the 4th year of the Student Team Program. And applications for the same start today! Open for both 2017-2019 and 2018-2020 batch.
What is it?
Every year, we handpick a team of 10-15 students from different b-schools in India to virtually run an online platform while they are still studying. They learn the nuts and bolts of digital marketing, analytics and user behaviour in the online world. Students get immediate feedback about their work based on user behaviour on InsideIIM. Unlike most projects where one gives recommendations and goes away, on InsideIIM the student team is actually involved in the execution.
How does it benefit you?
– Learn how to Create Content that is not only creative but also relevant
– Learn the basics of Google Analytics, Content Marketing, and use data to create fresh content
– Build your Personal Brand in the MBA space
– Become a Brand Ambassador for your b-school
– Stand out among your peers
– Assume the role of a mentor for your juniors and aspirants
– Learn what works and what doesn't in the digital space
– You could become an influencer as well!
– Stipend at the end of the tenure and e-certificates as well
What do you need to do to apply?
Step 1 – Fill this form – Click here.* (The form can be found below as well)
Step 2 – Mail your resume to ayana@insideiim.com
Step 3 – Login and Write A Story (more than 500 words) – Click on Write A Story option
Write a Story that current students and/or MBA aspirants are most likely to want to read. Does your story solve a problem that they have? Are you entertaining them? Your story needs to answer 'Yes' to one of the above two questions.
The application will be considered complete only when your resume is received and the story is published.
Top 30 based on Resume + Quality of Writing + Distribution Power will be interviewed for the final selection.
Last Date for Step 1, 2, and 3 – 8th August 2018  (Deadline Extended – 12th August 2018 11:59:59 pm)
Interviews from 10th to 14th August 2018  14th to 17th August
Tenure of the InsideIIM Student Team 4 (1st and 2nd Year Students) : 16th August 2018 to 16th March 2019.  19th August 2018 to 19th March 2018
Student Team 3.1 (the recent one) comprised of students from IIM B, IIM L, IIM I, IIM S, IIM Trichy, XLRI, KJ Somaiya, NMIMS. You can read about them here.
In the past, we have had student team members from IIM A, IIM C, IIM U, JBIMS, IIM K, IMT G, TISS as well.
Here's what past student team members have to say about the program –
I learned Google analytics which helped me with my final placement. Since there was no micromanagement, I had the freedom to write whatever I wanted. – Karan Kakkar, IIM Kozhikode (Class of 2016-2018). Currently working at Sapient Consulting.
I have a dream: a dream to become the writer that I always wanted to be. For several years, that dream was hidden somewhere in my backpack, or my laptop, where the black lines on the scrap paper screamed to be set free. InsideIIM acted like a platform, which gave wings to my dream. A smile on the faces of those free black lines on InsideIIM portal is a clear testimonial of the happiness I got out of this Student Team Program. – Abhishek Kshirsagar, IIM Bangalore (Class of 2017-2019) (Interned at HUL)
The continuous flow of the program enabled me to strategically learn and implement content marketing to a relevant audience. – Devanshu, IIM Lucknow (Class of 2017-2019) (Interned at Flipkart)
One of the best things I've done in B-school; it expanded my network far beyond IMT-G. – Sachin Mandot, IMT Ghaziabad (Class of 2016-2018). Currently working at HCL.
Before joining IIM Shillong, I saw a lot of InsideIIM articles floating on my college's group. So, my selection into the student team was an achievement and a matter of pride for me. Now I have a better understanding of the content suitable for each stakeholder. – Gaurang Gupta, IIM Shillong (Class of 2017-2019) (Interned at HSBC)
I remember so many people walking up to me and saying that they used my InsideIIM articles to get into various top MBA colleges. It gave me a sense of satisfaction and happiness. – Amol Aranake, IIM Bangalore (Class of 2017-2019,)(Interned at J.P Morgan Investment Banking)
Editor's Note – One thing that InsideIIM truly stands for is Storytelling. There are a lot of websites that give out a lot of information-based and news-y articles. InsideIIM is that and more. We are all about stories and personal journeys. We try to marry data and content and weave those into stories that our audience can not only relate to but it also adds value to their life. If making a difference, even to one user, is what you are looking for, I would urge you to apply to this program. 
In case of any query, please reach out to us on nidhi.malkan@insideiim.com
You can fill the form here if you haven't filled it before –