Building A Brand In The Digital World – IFMR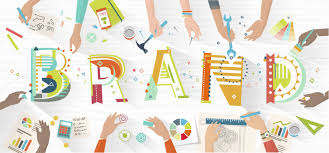 Markaholics – The Marketing Committee of IFMR and Alcom – The Alumni Committee of IFMR collaborated to conduct a Guest Lecture by our esteemed alumnus Mr. Amandeep Singh Kochar of Batch-09 to provide the students an insights on "Building a Brand in Digital World" which was preceded by a one to one interaction with the marketing enthusiasts.
Mr. Amandeep Singh is currently serving as Business Director at VML a full service global digital agency. He is responsible for building and managing a business for the agency in the Indian market. Prior to this, he was working as a Director – Brand strategy and new business for Brandmovers – a full service creative digital agency headquartered in the US.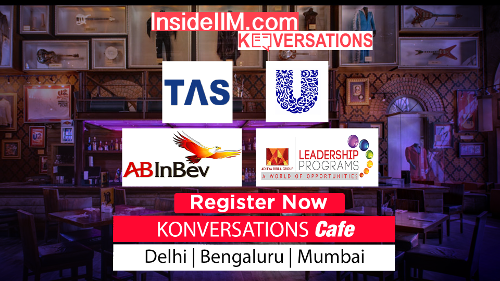 He passed out from IFMR in the batch of 2010 specializing in Marketing. He started his career with TCS through the campus placement and later moved out of the job to pursue his love for marketing and advertising. He has also worked with leading French company – KRDS setting up their business in Delhi. He worked with clients like Air France, BMW, Pepsico, Bata, Groupon, MakeMyTrip and many more during his stint at KRDS. Apart from work, he loves to travel around the world whenever he can.
One to one interaction saw the attendance of almost 30 students including the students from both first year and second year. The session was conducted to understand the career opportunities in the field of Marketing and Branding.
Mr. Amandeep also shared his career journey.
Followed by the one to one interaction, a guest lecture was held which was attended by about 100 students. The lecture provided gainful insights on how a brand is built in this digitalized world. Mr. Amandeep showcased some real-life industry brand videos like Tissot, Biba etc. which he has worked upon. He provided us information on how did the idea emerge for the brand, what was the business problem to be addressed through the commercials, what were the obstacles his team faced.  He also provided on the structure of how an advertising agency functions.
He also mentioned why it so important for any current B- school aspirant to learn Digital Marketing irrespective of the specialization since Digital is the new trend. This was followed by the questions from students about the digital marketing and other marketing related career options.  He provided information on how the conventional advertising is slowly becoming old school and is being taken over by digital mediums. He also spoke about how personal advertisement works on platforms like YouTube, Facebook, and other social media platforms.
The students at IFMR had a great learning experience in interacting with our alumnus.Businesses are born, but brands have to be built. Thus we are focusing on the latest aspects of brand management in various live projects, internships in our college.
———
About the Author:
Viddhi Parekh
"First year MBA student studying at Institute for Financial Management and Research (IFMR), Chennai.
Student Representative of Markaholic-IFMR Marketing Committee."
IFMR Graduate School Of Business, Krea University
Established in 1970, IFMR Graduate School of Business, Krea University is a leading business school with the objective of moulding ambitious young men and women into competent and socially responsible organizational leaders in a global setting. IFMR GSB is fortunate to have pre-eminent faculty members, most of whom have Ph.Ds from well-known institutions in India and the United States.