Bulls & Bears : Can You Pursue A Potential Investor? An initiative By Campus Co-ordination Committee, EPGP @ IIM Indore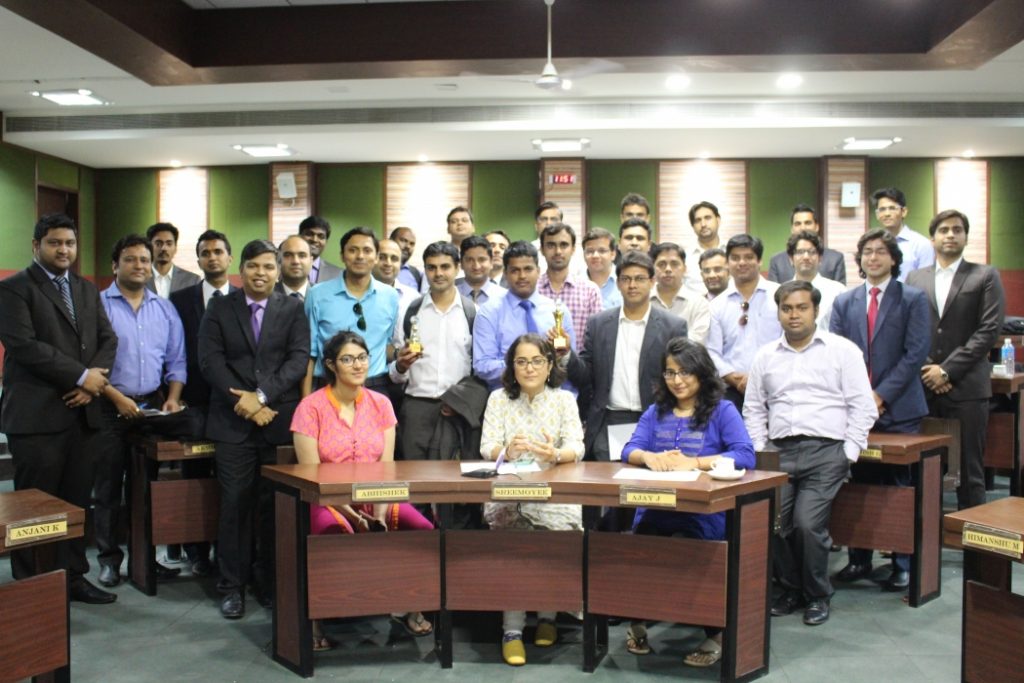 Bulls & Bears was conceptualized as a way for students to analyse financial statements of the company and make meaningful deductions out of them resulting in a set of actionables. This skill is very important and highly valued at senior level.
EPGP as a program has one of the core objective of encouraging participants to take part and win competitions in premier B Schools across the map and as mean to those ends, Bulls and Bears has been launched on 17th June 2016 where students can practice the skills of analysing financial statements. It helps to build Personality for future leadership roles that each management student aspires for.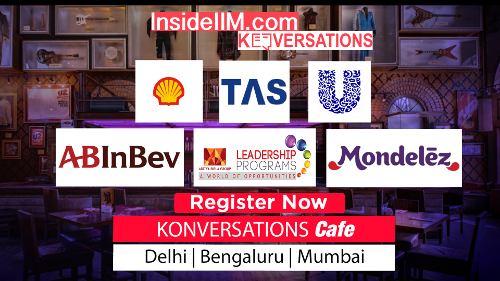 The objective of the contest was for participants to understand the financial statements of their chosen companies and relating the terminologies to the macro economic trends so as to make a recommendation to Buy, Sell or Hold the particular company's securities.
A total of 8 teams participated in the event, with a notable participation of a team from PGP as well. Audience was a mix of EPGP, IPM and PGP participants.
The judges for the event were Ms. Radha M Ladkani, Assistant Professor – Corporate Finance, Mergers and Acquisition and Business Valuation, IIM Indore and EPGP Placement Officer, Mr. Pranav Dubey, who graciously spared their valuable time for the event.
The teams had selected an eclectic range of companies from Pharmaceuticals (Granules India Ltd. , Ranbaxy) to Oil and Gas (Reliance , HPCL), Commodities (TATA steel), FMCG (Marico), Automobile (Hero Honda) and Infrastructure (Cera Sanitary ware).
The participants made varied analysis during the competition using macro and micro economic trends to make compelling arguments towards their recommendations. The audience and the judges grilled them over the various parameters taken into consideration while coming to the conclusion.
It was an invigorating session where the participants most of whom have more than 8 years of experience in the industry making very insightful observations which was well appreciated by the judges and the audience . After a jam packed session for almost 2.5 hours and more than 15 minutes of deliberations, the winners were announced as follows.
1st Prize – Shanthanu Das Mohapatra / Ayush Khaitan (TATA Steel)
2nd Prize – Shanmugavel/Dhruv Ghai (Marico) and Rupak Laskar/Ajay Jeevan K (Reliance Industries)
The judges then shared their inputs on how the presentation could have been made even more detailed and appreciated the effort and analysis of the individual teams.
Mr. Sudip from Campus Co-ordination Committee presented Vote of Thanks to the judges and the participants for their effort and participation and the audience members from EPGP, PGP and IPM who made this event a truly memorable one here.