Business School Competitions – Compete, Learn, Grow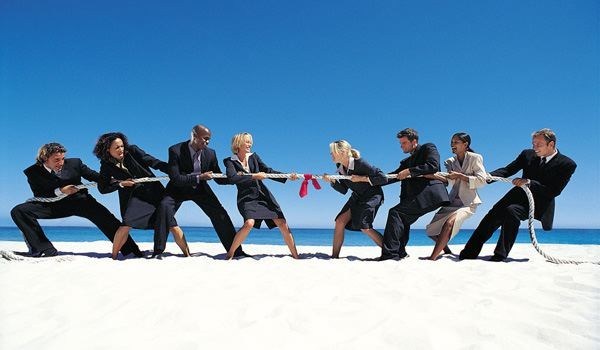 Compete, Learn and Grow :  B-school Competitions in India
B-school competitions are regarded as the celebration of managerial acumen. B-school competitions see the most dynamic and innovative minds emerge as victorious. These events are meticulously designed to test the participants on a plethora of aspects ranging from theoretical foundations in marketing, finance, strategy and operations to the softer skills like leadership and problem-solving. B-school competitions are of two types one that are organized by the institutes i.e. the B-schools and the other by the industry giants.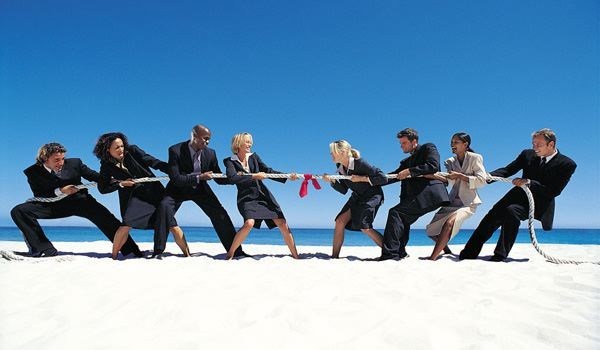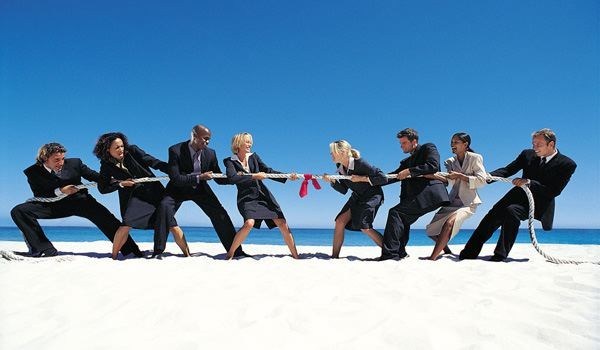 B – School Competitions
It is said that great leaders are not born, but made. In order to unveil the greatest managers each premiere B-school organizes its annual management fest. This is a Herculean task- no less than establishing an organization. The event starts with forming "core team" which will be responsible for all the activities during the fest. It is very challenging to be on the other side of the stage of the competition managing and fulfilling the necessary requirements. After the team formation the management looks for sponsors or collaborators so as to enhance the value proposition of the event to the participants. For example Chanakya- a consulting event of IIM Indore has partnership with Cognizant during Ahvan 2013; HCL Genesis is an event at Vista 2013, the annual fest of IIM B. Each fest has few flagship events that promise prize money worth some lakhs and other domain based events that also have an attractive prize money offering. Along with competitions several IIMs and other B-schools organize a series of lectures from industry veterans, media personalities, venture capitalists and successful entrepreneurs. For instance IIM A in its Confluence series will have Amish Tripathi and Sudhir Vasudeva among several others as guest speakers during their annual fest 2013 which is scheduled during the end of November this year.
Company hoisted competitions
Several companies that recruit from these B-schools organize their league of competitions and use it is as a complementary act to recruit the best managers of the country. For instance Mahindra and Mahindra have been holding their competition since 2009 called Mahindra War Room, HUL hosted the 5th edition of HUL LIME(Lessons In Marketing Excellence), ITC organizes its "Interrobang", Bharti Airtel has its "iCreate", Marico has "Over the Wall". As a part of the competition the companies give the participants a case which is usually a real life simulation of the problem currently faced by the company. The students are asked to analyze the case and give their recommendations based on extensive primary and secondary research. As most IIMs have case based teaching pedagogy, it becomes easier for the participants to give their best. These competitions are also seen as a new way by which companies brand themselves in institutions and also hire quality talent thereby creating a win-win situation for both.
Aditya  Agarwal from IIM Indore – the campus winner of ITC Interrobang states his experience as follows- "I guess there are a few things common with all the competition winners like 'an all-night-er', huge arguments and a lot of munching around. This more or less summarizes the background work that goes in making a submission but the real excitement, or rather validation of your work, comes with the shortlist, which is extremely exhilarating but is accompanied by its own set of fears. From there on, it's yours to lose. When you come out as the winner, all of a sudden you're ensued by a sense of achievement that no 4.33 GPA can give."
Karamjit Singh from FMS, Delhi university- the winner of GSK Stratedge, says that, " to participate in these competition is a crazy experience; you are struggling up un till the last moment to complete your presentation, so that you can give your best. Winning these competitions is largely influenced by how well you present yourself, your thought clarity, your analysis and most importantly, your luck on the day".
These B-school competitions bring together the greatest managers of the country who work on several real life simulations and map the blueprint to be the trailblazers by overcoming the problems. The readers must use this golden opportunity and along with classroom teaching enjoy the pleasure of these competitions. Have a gala time participating and winning.
– Barleen Kaur
Barleen Kaur is currently pursuing her first year PGDM at IIM Indore (Class of 2015). She did her B.Tech degree from GGS Indraprastha University in Computer Science and Engineering and worked as a training manager at a consulting company and also started a coaching center. She has a strong affinity for writing and is an avid orator.
Read everything about IIM Indore here
Read all Stories by Barleen Kaur here