On The Campus And Campus Life At IIM Rohtak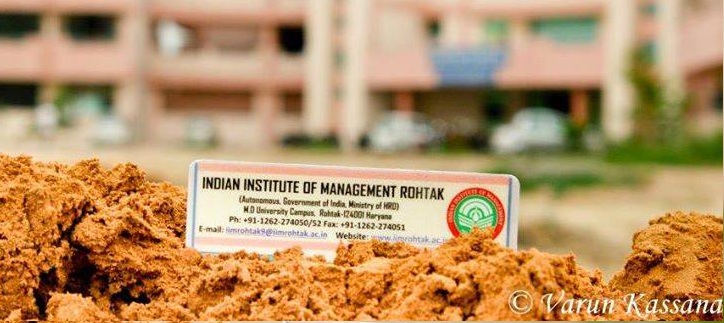 Let's start with the campus. Built inside a 200-acre wide campus with lush green surroundings, the sight of the campus even from a distance is a treat to eyes. The fact that the institute shares its walls with the Police training centre instils a sense of added security among all its students and staff. Built on the highway NH10, it enables a convenient drive from Delhi, making it the only IIM in NCR. Being the first batch in this new campus has provided us the beautiful opportunity of setting up the rich legacy and culture of IIM Rohtak here which will be followed for the next many years to come, which in turn has made our campus way more beautiful for us. Now, talking about the campus life, its proximity to Delhi and other big cities such as Noida and Gurgaon have made it easy for the students to get to every required resource without any hassles. Be it to source a sponsor for the various events held in the campus or the impromptu night-outs to pubs in Hauz Khas or Restaurants in Murthal for their famous Paranthas, everything is easily accessible.
Now let's get into some of the technicalities. My campus does not have any photocopy/printing shop in the complex. The reason: our campus is the first and only IIM that has gone fully digital. Seeing the amount of paper that was being utilized for everyday purposes along with the ease of access and mobility which digital study material provide, our campus has been digital for more than a year now. My campus boasts of highest number of research papers published in international journals among all the new IIMs. Taking the resource management initiative of my campus further, my campus has installed a waste water treatment plant so that every drop of water being used in the campus is reused for other purposes such as watering the plants. The campus may be just few months older than the other new IIMs, but it has been playing the role of the big brother for many years in a row now by conducting the Common Admission Process for all the new IIMs.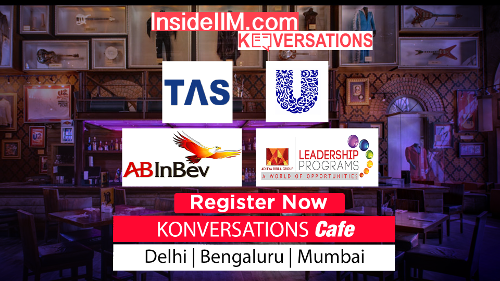 I feel like I have moved to a newly constructed house, with the hostels designed in flats-like structure fitted with the best in class fittings and equipment. Its been just a month for us being here and I have been developing more affinity towards it every passing day.
Why ABG?
The Group which has been successful in managing most of the top loved fashion brands under a single umbrella has nothing else to prove. If there is only one choice given to me to work for any Aditya Birla Group company, I would definitely choose ADITYA BIRLA FASHION AND RETAIL LIMITED as my preferred choice. I have for a long time been wondering why and how a company could successfully manage and run such a large number of top fashion brands which more or less serve almost the same target segment. I would surely want to get connected with this brand and learn something I have been wondering for long.