Campus-preneurs Of Hel(L)- Part 1: InYourReach, The Food Delivery Venture Of IIM Lucknow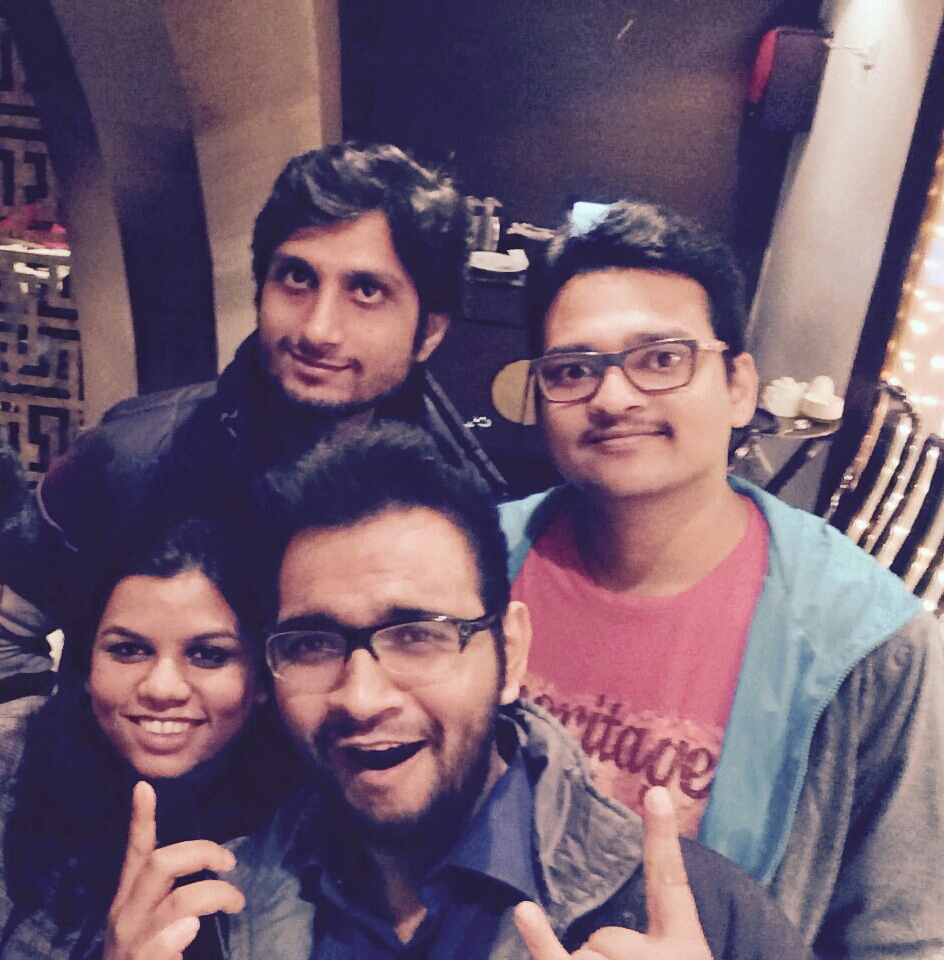 In this series, we bring to you the stories of those who juggle life in a bschool,with the biggest hands-on learning experiences: their own ventures. So presenting the first part of this series, where we will see management-in-action!

Lucknow: The Foodie's Paradise, is how the place was sold to us when we were starry-eyed, fresh off the block kids, just about to join the hallowed portals of the IIIM.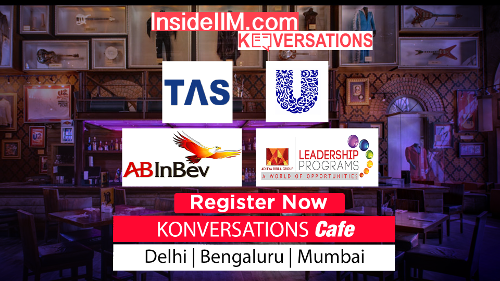 But little did we ever know that the hectic schedule and the impossible distance of the campus from anywhere in the city would leave us bereft of the famed Avadhi cuisine. Outings and food trips are a luxury when you are going through the Hel(L) grind.
Herein lies the proverbial need- gap which was duly identified and converted into an opportunity by a group of budding entrepreneurial brains on campus.
The aptly named InYourReach (IYR) is a food ordering and delivery startup managed by Mani Ram, Nikhat Kashmi, Rachit Gaurav and Rohit Kumar, IIM Lucknow Batch of 2017. We spoke to the food-gods to discover more on them.
Aastha (A): A big hello to all of you from InsideIIM. As a Hel(L) resident myself, I can't thank you guys enough for running IYR. To begin with, how was the enterprise germinated?
Team IYR: This venture was started by some of our seniors and has been carried forward by us. This had started off by the pains personally felt by all of us, and this was the main reason we took it over and made it bigger this year. We were inspired by the thought of providing a complete food ordering and delivery solution at the IIM Lucknow Campus, located on the outskirts of the city where it is not feasible for many good restaurants to deliver and it being expensive for the students to go to the city just for food.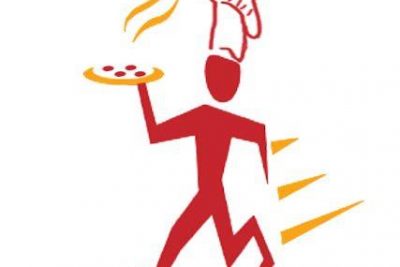 A: Hmm, I must say this was a very ingenious idea. So currently which are your partner restaurants/ food outlets?
IYR: We have already partnered with the iconic landmarks of Lucknow, viz, Tunday Kababi, Dastarkhwan, Shyam Swaad and Royal Sky, as well as KFC and Subway, to cater to those who want a 'foreign' touch to their meals. IYR aspires to bring several other delightful delicacies of the city to the doorsteps of IIM Lucknow.
A: Wonderful! So there is so much more to look forward to! Could you tell us more about the four of you, how did you four decide to go ahead with the venture?
IYR:  Heheh.. nothing could have been more wonderful. We happened to have been in the same project group in the first year here. The friendship struck off there itself and we just gelled together. Yes, we have had our fair share of differences and disagreements, but know what, life is easier when you have your best friends working with you. From "buy 2 get 2" schemes availed for the four of us, to owning and running this enterprise, our bond has only grown stronger.
A: That is so lovely J But I am sure you guys must have faced numerous hurdles in this journey. Could you throw some light for other budding entrepreneurs?
IYR: Ohh definitely! Nothing comes in life without a fair share of troubles. One of our biggest troubles was getting partners onboard. Convincing them of a steady customer base, plus the margins to be negotiated, was a tough task. At times there are no orders, while on other days, we would be running past our capacity.
Another major issue involved is that of logistics. Our partner outlets are located all over the city. Collecting orders from everywhere and then delivering them to the campus is a huge operational headache. Not to mention taking care of food not getting spoiled/cold, cakes not getting smashed, etc.
A: Whoa! That is some hands-on management lessons you guys are getting. You have your own delivery staff, and human resources is another area where you are learning management by doing?
IYR: Yes, we have our delivery staff on payroll, their salaries also go form our profits. Another factor which is often overlooked, but is a major practical problem is that of payments on credit. People here are our friends and often order on credit. Collecting payment later is an additional workload, and it also leads to liquidity crunch at times.
But yeah, despite all these, we definitely are having a great time running IYR, with daily challenges and a lot of dynamism, all sealed with the bond of friendship J
A: It was amazing talking to you and learning so much about your experience. Hope IYR continues to delight Hellites batch after batch! Thank you so much for taking time out for InsideIIM.


————
 About the Interviewer: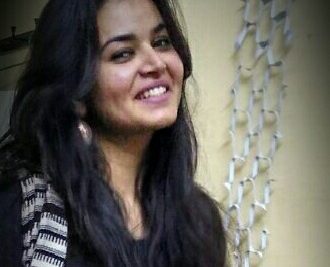 Aastha Sneha Pathak is a 2nd-year student at IIM Lucknow. Besides living the hel(L)ish life, she loves to read. She is also a member of Forty Two, the literary and debating club on campus, as well as, Team Disha, the committee of placement mentors.