My Campus, My Pride – IIM Raipur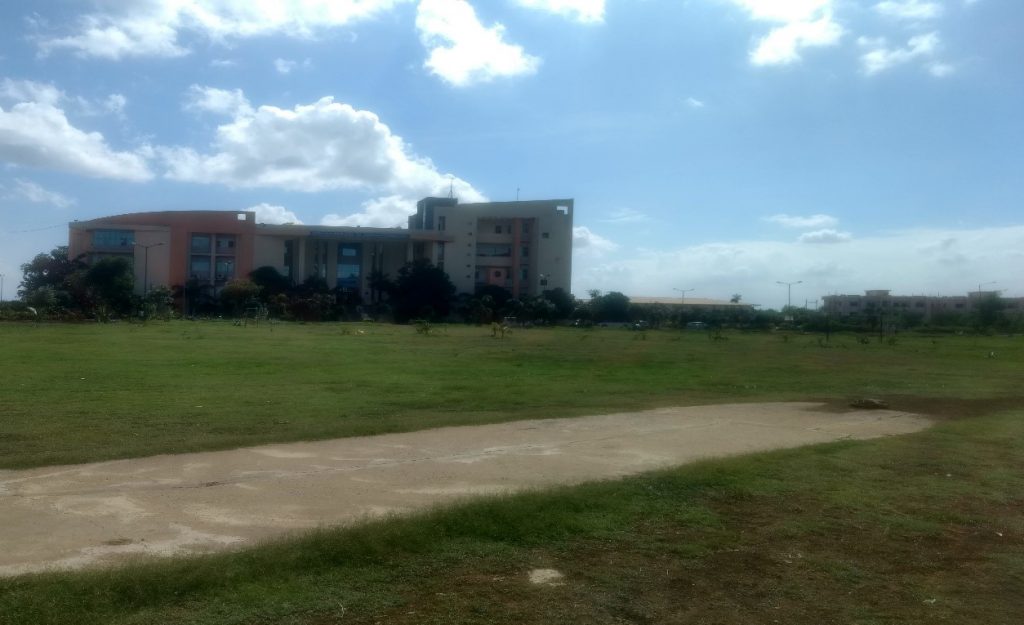 As the name suggests this institute is located in Raipur in the state of Chhattisgarh in India. Raipur, the capital of Chhattisgarh, not only famous for its tourism but also is an educational and industrial hub. Which in turns, makes a way for a lot of opportunities.
My campus, located at the south of Raipur, away from the urban chaos of the city life, is actually a very peaceful place. Even though it is a temporary campus, it has its own building and its own system, with the hostel, gym, banking, and mess facilities. Surrounded by the huge plains of farms, with clean air and peaceful skies. You can actually have the pleasures of all four natural phenomena, the sunrise, the sunset, the moonrise and the moonset. Anyone with interest in astrology could actually enjoy the night sky filled with stars and planets.
Now, with a great campus, comes great students. Students from all over the country come here to become the next future leaders of this century. With their grade and experiences, they bring their languages, cultures, and festivals. They share those with everyone. They work with each other. They participate in every event organized by the clubs and committees. Every festival is celebrated in this campus. Students get to know each other to the core of their hearts. Hence, till the time they are here, everyone knows every other person in every corner of the country.
My campus, it has nine committees and thirteen clubs. Committees handle the whole systems of the institute, from admissions to the alumni of the institutes. The clubs organize events for students to connect, improve and experience every aspect of the management field.
We have an international student exchange programme for both incoming and outgoing students. Having international relations with thirteen countries, they get exposed to international business cultures, which are highly enriching. It helps to achieve global networking with various reputable institutions and their business standard.
The summer internship programmes and Short term projects help students to gain experience in organizations and improve their management skills. It also helps the organization, having a young mind with great enthusiasm in contributing to the company culture with fresh ideas and concepts. Basically a win-win situation for both the company and the student.
Indian Institute of Management just creates a talent pool for companies to dive in and select the talents that are meant not just to work in an organization but also to lead one.
-Kunal Kom is a first year student of IIM Raipur.