A Campus Run Through IIM Sirmaur

IIM Sirmaur, one of the 7 up and coming IIMs in the country is arguably one of the fastest growing B Schools in India. In the Indian MBA landscape the 7 new IIMs are commonly referred to as baby IIM's owing to their recent establishments. Established in 2015, IIM Sirmaur, being the 19th addition to the IIM family is rather nascent.  But what makes IIM Sirmaur stand out among the rest is the amazing growth potential offered by it. It goes without saying, that despite being only into its 4th year of operation, IIM Sirmaur has grown by leaps and bounds on all fronts. The expeditious growth achieved by IIM Sirmaur is so conspicuous that MBA aspirants all across India are scrambling to get their tickets punched and become a part of the ever growing family of the institute. I am no exception to this frenzy either. 4th of July, 2018 marked the inception of what promises to be a tortuous bumpy ride riddled with pitfalls and challenges every step of the way and yet the most auspicious day in any MBA aspirant's life given the fact that the term "MBA" is synonymous with "IIM" in India.
The moment I stepped foot into the campus, I tapped into a frenzy and breaking out of that frenzy is going to be atrociously difficult. Over the course of the past 2 years, I have had the privilege of exploring a plethora of B Schools across India, all of them amazing in some way or the other. But did I find them mesmerizing? You can always draw comparisons among B School campuses across India. All of them follow a certain template. But this is where IIM Sirmaur stands out in more ways than one.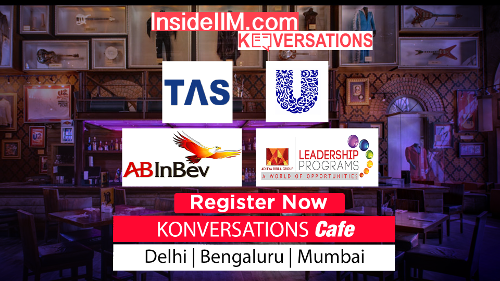 Mussoorie, hands down one of the best tourist destinations in India is only a 3 hour drive away from the campus. Paonta Sahib, home to one of most sacrosanct pilgrims in India, the Paonta Sahib Gurudwara is in the immediate vicinity of the campus. So one can only imagine how alluring the surroundings would be. IIM Sirmaur prides itself on offering one of the most resplendent campuses across the length and breadth of the country. The austere beauty of the surroundings only adorns an already beautiful campus.
When you think of a B School campus, the first thing that crosses the mind is the academic block owing to the fact that a massive chunk of daily time is spent by the students in the classrooms itself. The academic block of IIM Sirmaur, offers you everything ranging from capacious, air conditioned class rooms, all equipped with state of the art projectors, microphones etc., a library that offers a comprehensive collection of books and is open to the students round the clock, an IT room and a computer lab with some excellent computing facilities.
 But then what makes it unique? It's the faculty, the administration, every individual who has put his/her blood, sweat and tears into erecting this amazing institute from the scratch. These people lend meaning to everything and inject life into what would otherwise simply be an "inanimate establishment". IIM Sirmaur is not a bunch of people functioning individually completely oblivious to what's happening around them, it's a family that collaborates to create synergy, interacts with students, lends them personal attention, redresses their grievances and offers them guidance. In a matter of 2 days largely stacked with classes, I got to interact with almost everyone in sight. That's how accommodating and congenial everyone is on the campus. There is a very fine line between enforcement of discipline and intimidation and in today's day and age that line is only getting more blurry. But IIM Sirmaur knows how to draw a line between the two. Corporate grooming is an essential element of an MBA student's career and personal attention is imperative for grooming. And personal attention is what you get at IIM Sirmaur.
Coming to the hostel, if you are one of those persons who would go starving just because you are too lazy to get out of bed, this is the place to be. When you step into your hostel room for the first time, it's typically vacant and you are supposed to setup the room, procure all the necessities including mattresses, pillows, closets, and what not. But that's really not the case with IIM Sirmaur. IIM Sirmaur stays one step ahead, acknowledges the importance of the provision of hostel facilities and amenities and ensures that you start feeling at home right from day 1 by making all the arrangements beforehand even before hostel allocation begins. Most of the B Schools in India offer single occupancy rooms to the hostel inmates. But trust me, single occupancy rooms in a residential program could be a very precarious proposition. There are times, when you zonk out after a gruelling day; 5 minutes hence, you get an e-mail entailing you to submit an assignment on short notice, but there's no one around you to rattle you out of your dreams. IIM Sirmaur fosters collaborative learning, concerted efforts and offers twin sharing rooms to all the inmates. That said, the rooms are massive even for a couple of occupants. The ventilation has been meticulously planned and windows have been adequately provided in all the rooms. What makes the hostile environment even breezier for the inmates is the amazingly unassuming and caring nature of the housekeeping members. The sense of commitment; commitment to work, to the people, to the institute is so palpable that you can't help but admire it.
In a B School landscape where your formals are like one of those clingy friends always craving for your attention, laundry services are of cardinal importance. Wouldn't it be delightful to have fully automatic Whirlpool washing machines at your disposal? Already feel like fiddling with the controls?  IIM Sirmaur puts your laundry woes to bed by providing the inmates with an adequate number of washing machines (3 on each floor) more than sufficient to accommodate every inmate's laundry needs. But then providing so much to so many people is very likely to come at the expense of quality. Not the case here. Everything you get in the room is "Premium". Sounds a bit whimsical when you think of it, but Sleepwell mattresses is what you will get here and if you are coming from an engineering background like me, anything that even remotely resembles a "mattress" is a luxury. The hostel administration is always at your disposal to cater to all your needs. Even if that doesn't suffice for you, the seniors would personally visit the hostel and address the shortcomings the very same day. That's the beauty of being around people who are more than willing to shoulder and discharge responsibilities that are not even explicitly assigned to them. At IIM Sirmaur, you don't do things just for the sake of doing them, you do them because you want to. That's how the culture of IIM Sirmaur conditions you.
Coming to the mess, well if you are a Punjabi like me, you are bound to be glutinous. The mess at IIM Sirmaur is a student-run body and hence is efficiently managed. Everything from the menu, the inventory, the quality of food is meticulously planned and managed. When it comes to the menu, I can promise you that you won't be eating the same meal twice in one week. That's how varied the menu is. Besides, being a student-run body, the mess is always welcome to suggestions and feedback from the students. But then, if you are a foodie, you would be probably allergic to healthy food. Well in that case, there's a canteen just a couple of steps away from the mess that caters to the cravings of your taste buds round the clock. It serves you a variety of snacks including the official staple food of the students i.e. Maggi.
 So, you are done attending your classes at the academic block, you've had some delectable food at the mess/canteen and now you are actively seeking recreation. IIM Sirmaur has the entire gamut of sports on offer ranging from football, volleyball, lawn tennis, badminton and table tennis and encourages a healthy participation from the students.  So you don't need to travel places for recreation. Besides sports, there is also a gym accoutred with state of the art equipment. If you are one of those who can't help but succumb to their wanderlusts, then Paonta Sahib is just the place to be. It will offer you a trip down the memory lane and compel you to reminisce the good old days where fancy shopping malls and multiplexes were not a thing. As kids, all of us used to saunter down the streets of the local markets. That's exactly what Ponta Sahib offers you; "nostalgia" . A local market that caters to all your needs and makes your stay at IIM Sirmaur even more palatable.
The academic block, the hostel, the mess, the playground, everything put together makes for an amazingly unique campus, a campus that carves its own niche, a campus that doesn't appear like a rip off of something you have already seen. Everything on the campus and everything about IIM Sirmaur is astonishing in some way or the other and hence I couldn't be more gratified than to be blessed enough to have an opportunity to spend the next 2 years of my life here.
ABG Company I would like to work for:
For someone who is aspiring to establish a career in marketing, Aditya Birla Retail Limited would be a no brainer. Arguably one of the biggest FMCG players in the Indian market today, the retail arm of ABG is a dream for any marketing enthusiast. It would provide me just the  kind of launching pad I am looking for, enable me to further my knowledge in the domain, hone my existing skills and allow me to learn and execute new skills.
Mohit Mendiratta
PGP/04/05