Can Anyone Become An HR Professional?
The short answer to this question is "no." At times, it seems to be a "yes" because of some rare illusions of success created by people in some small companies. A non-HR person handling the HR department is similar to a mason planning a building construction by himself. Anyone with common sense would know that his knowledge cannot match that of a proper civil engineer. The gap between an HR professional and a non-HR person is excessively high. The work delivered by an HR professional who is passionate about their profession is unparalleled.
Chief HR officers have the shortest shelf life in the C-suite, according to an article in the Financial Post, a Canadian news site. "Forty-two percent stay less than two years in the role," says Bill Conaty, former General Electric CHRO and co-author of The Talent Masters: Why Smart Leaders Put People Before Numbers. According to Conaty, the reason for the high turnover is that many CHROs, oddly enough, don't have a background in HR, and the reason many CHROs don't have a background in HR is the common misconception that anybody can do HR.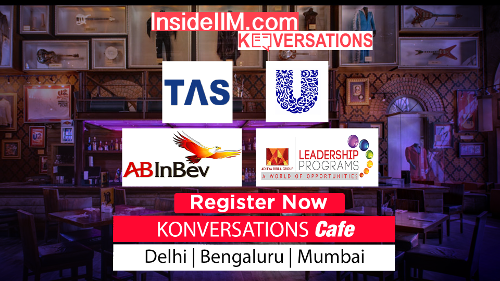 "Seven out of 10 business executives agree their organisations would benefit from HR teams made up of professionals with certifications." Source: HRCI.
Still not convinced? No problem, let us dive deep!
Many people claim that speaking with people, moving socially with strangers and being an extrovert are the required qualifications for becoming an HR manager. Being in any other profession, if someone seems to possess only these qualities, they get an illusion that they can become an HR manager, and the thing is, they feel that it is obvious. If you think HR is all about event management with your limited knowledge on the field, then it is time to keep abreast of the recent trends in the field.
In this era of mergers and acquisitions, popularly known an M&As, the role of HR is critical in assessing the culture of the two companies merging. The business leaders would look for revenue generation, market share capitalisation and, last but not least, profitability when they go for mergers, acquisitions or joint ventures. All the expected results will be in place if and only if the employees in both the companies are working harmoniously. Culture and organisational behaviour (OB) come into picture. Many M&As fail, and one of the primary reasons is that the companies were not investing enough time and resource to consider the employees' culture and behaviour. OB and culture seem to have been taken on a lighter note, which eventually causes chaos. Nowadays, most organisations are clear enough in giving prime importance to OB, culture, and diversity. Apparently, curving out the non-HR thought plays an HR role here.
During merging, attrition is something that is unavoidable most of the times. How an HR manager handles attrition is interesting to note. Handling attrition of a company is like walking on a needle. You have to be subtle enough that your competitors do not know about it, and, sometimes, a strategic plan has to be in place so that even your own employees do not feel the attrition. It is not the attrition that creates dissatisfaction among employees about the employer, but it is the way in which it has been handled. And it goes without saying that a non-HR professional cannot handle attrition with the delicacy it requires.
There are many things that account for organisational culture and behaviour. Have you ever wondered why big corporations, though having no issues with resources and revenue, fall in the long run? It's just because of their organisational culture and behaviour, which is not able to provide the best working environment at par with successful companies. Having said that, it is very evident that every organisation is trying hard to keep its employees satisfied, thereby keeping them productive. Only very few companies gets the prestigious Gallup Great Workplace Award and 99% of those organisations have some of the best HR professionals in them.
Talent acquisition is something that is far beyond just recruiting. A survey says that it might cost around Rs. 20 Lakhs to an organisation because of one bad hire it does. In addition, replacing a position costs 150% of an employee's base salary. A non-HR professional would be hard-pressed to handle these responsibilities, as they are not equipped with the right skill sets to do so.
An HR manager is the face of the company to an employee. Any new employee, once they are on-boarded, first meets the HR manager and only then the rest. If that HR manager is not well equipped, then the retention of the employee goes for a toss. There are many areas in HR that a non-HR person can only dream of getting in: industrial relations, labor laws, compensation and benefits, policy making, recruitment, performance management, talent analytics, workforce planning, succession planning, risk management, rewards and recognition policy, learning and development, employee career growth assessment, corporate audit, and so on. Since it is obvious, I do not want to emphasise on their peculiar nature. No non-HR person would be able to step in, at least not in organisations that genuinely care for their people.
I hope this article would have given a brief look into the fact that not everyone can perform an HR role. I do accept that there is a little space for other professionals to do an HR manager's work, like the mechanical engineer at an IT coding job, but they certainly cannot match the trained professionals in most of the critical HR tasks. It is not simply because we have a degree on it, but because we chose this field with sheer determination and not by chance.
Karthikeyan Swaminathan
Karthikeyan Swaminathan, An Engineer from Chennai, currently doing my MBA in TAPMI. Aspiring to achieve great heights in the field of Human Resource. An innovative person with the quest for bringing up constructive changes in the organization and society so as to make the company and world a better place to live in!!!