How Can I Get An Interview Call From FMS Delhi – CAT 2017 – MBA 2018 – 20

The ROI from FMS Delhi is like no other b-school. Not even IIMs! With fees of Rs 20,960, it's one of the cheapest but highly effective b-schools in India (in terms of placements). (Check out InsideIIM's article on How Much Does It Cost To Do An MBA in 2017 and FMS Delhi's Summer Placement and Final Placement).
FMS Delhi has announced the admission criteria for the MBA batch of 2018-2020 and there are some BIG changes in the selection process this year!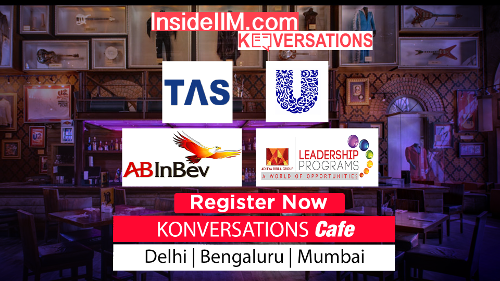 FMS Delhi introduces Group Discussion as an additional element while selecting candidates for the MBA program.
Also, it now considers your Marks Obtained in Class X and XII as a means to select candidates for admission.
However, the only thing FMS looks at while shortlisting candidates is the Composite CAT scores, so you can still get an Interview Call from FMS if your acads aren't that great. It is just one of the few b-schools that just looks at your CAT score while calling you for an interview.
Apart from these two changes, all the other processes remain more or less the same as last year; including the additional weightage given to women at both the shortlisting and selection stage!
Stage 1 of the Selection Process –
A composite score based on CAT marks will be used to shortlist candidates based on the below weights and criteria.
| | | |
| --- | --- | --- |
| Sr. No. | Section | Weightage |
| 1 | Verbal and Reading Comprehension | 40% |
| 2 | Data Interpretation & Logical Reasoning | 30% |
| 3 | Quantitative Ability | 30% |
This is mainly done in hopes to reduce any undue perceived advantage that engineers may get because of a being academically inclined towards quant.
For e.g. if the scaled score of a candidate is 80 in Quant, 75 in DI and 60 in VA/RC then his/her composite score will be 80 (30%) + 75 (30%) + 60 (40%) = 70.5
If the candidate is female she gets another 3 Points and the composite score for shortlisting is 73.5.
Stage 2 of Selection Process –
Shortlisting of Candidates based on their CAT Composite Scores will be followed by –
Extempore Speech
Group Discussion
Personal Interview
The weightage for each element in this stage is as follows –
CAT 2017 Score – 60%
Marks obtained in Class X – 5%
Marks obtained in Class XII – 5%
Group Discussion – 10%
Extempore – 5%
Personal Interview 15%
The weightage given to CAT Score at this stage is down by 25% since last year whereas the weightage given to Personal Interview has increased by 5% since last year.
An Additional 3% marks to be awarded to female candidates who APPEAR for the Personal Interview round.
What does this mean for you?
A male and a female with same CAT scores will not have equal composite scores.
You will have to additionally prepare for Group Discussions (Many of the b-schools do not include this for selection) if you are shortlisted.
A candidates' verbal score will be given more weightage even if two people score the same Scaled Score and Percentile. +3 points if you are a woman! So all you Females with Impeccable Verbal Ability, apply to FMS now!
Check out How You Can Get An Interview Call from IIM Ahmedabad here.
Check out How You Can Get An Interview Call from IIM Calcutta here.
Check out How You Can Get An Interview Call from IIM Bangalore here.
Check out How You Can Get An Interview Call from IIM Indore here.
Check out How You Can Get an Interview Call from IIM Kozhikode here.