The Capgemini E.L.I.T.E. General Management Program On-boarding Experience
Two years of comprehensive b-school education ensures an experience of a lifetime, and the highs and lows of that phase might never be paralleled in life again. It makes you do things differently than you had been doing before; most importantly, it makes you expect more out of yourself. This expectation percolates to your first job post-MBA in the organisation you have signed up to help grow and develop along with you. With that mindset, I walked into the Hyderabad campus of Capgemini India on 12th June to start my stint as an E.L.I.T.E. Management Trainee.
To put it mildly, the inaugural year of the E.L.I.T.E. General Management program for b-school graduates has managed to meet my high expectations, both in terms of what I expected myself to be involved in as a full-time employee and the opportunities to develop I have within the organisation. And then some! Till date, most training programs that I have been a part of and a few that I have heard about, end up being an ostensible show of what the company aspires to be, not what it is today. Not this time! The E.L.I.T.E. training program embodied Capgemini's core values of honesty, boldness, trust, freedom, team spirit, modesty and most importantly, fun – and that's what impressed me the most about the five-week on-boarding program.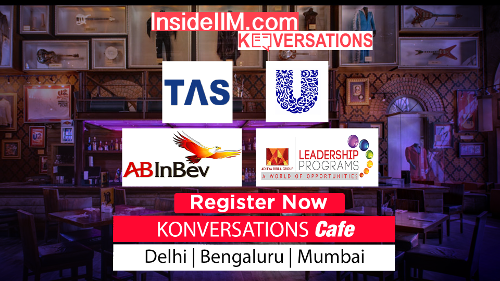 Post-MBA, students demand three primary things from their jobs: knowledge, impact, and exposure – I want to know in detail about the industry I am going to be a part of, I want to ensure that my work was able to create a positive impact to the stakeholders, and through that work, I was able to highlight my abilities to a group of decision-makers that will lead to future opportunities for impactful work. I was glad to see all three factors beautifully integrated into the program – industry primers highlighted the legacy of work done in the company, in-depth discussions with leaders focused on capitalising on emerging trends to stay at the top in an ageing yet evolving industry, the opportunity to work with industry shapers will ensure that every trainee gives their 110% to create the impact they always wanted to, and direct access to Capgemini's executive leadership provides the level of exposure new entrants to an industry do not even fathom as a reality. It felt like being in the right place at the right time!
There has been a myriad array of key takeaways for me during my short time here, but what has stood out is how Capgemini the organisation breathes its core values, that I have briefly listed above. Senior leaders who have been with the industry for decades were not afraid to talk strategy outside the boardroom with a bunch of newbies from B-schools, nor were they perplexed by the difficult questions peppered to them about a troubled industry – in my experience, there were a lot more honest assessments than overarching but hollow statements. The focus was always on doing things right and ensuring that the team had a blast doing it. This fact was highlighted by the Pinnacle sessions – brutal to face honest, unbridled truths about your deficiencies in presentation and elocution, and no trainee came out unscathed from the two-day experience, but everyone came out a better speaker, a better presenter and had incredible fun doing so!
This focus on working hard and having fun at the same time has been a constant theme during the five weeks of on-boarding, and it was most evident in the final week, which took us to the heart of Capgemini, the beautiful Les Fontaines castle just outside Paris, that houses Capgemini University. It was three gruelling days of Consulting Skills Workshop (CSW), designed to enable us to navigate through ambiguity in the corporate set-up with confidence and aplomb – how to do things right, how to make the right connections, how to create the right impact. In retrospect, it sounds easy, but anyone who has worked in a peer group on open-ended projects with a 9-hour deadline knows better. What made those three days memorable is the fact that the heated discussions were immediately followed by French wine on a pleasant French evening in the embrace of a French castle, and how we learned that what makes the cohort work is an appreciation of each other's differences rather than similarities!
Lastly, this piece will never be complete without acknowledging its key characters: the meticulous planning and admirable execution of the on-boarding program by the E.L.I.T.E. core team of Chirag Thakral, David P. Wilson, William Sullivan and Heena Mehta, the very demanding yet masterful facilitators for both Pinnacle and CSW sessions – Minita Gandhi, Kevin Douglas, Kees Langbroek, and Stefan Cornelius, the entire leadership of Capgemini FS business unit for their time, experiences and patience to help us navigate the complex Capgemini world, the entire Market Intelligence team for their dedicated support at each step, and last but not the least, the 18 E.L.I.T.E. trainees I have been fortunate to share the stage with, my co-passengers on an exciting journey ahead!