Careers in E-Commerce – Paytm Strategic Alliances Manager and IIFT Alumnus Speaks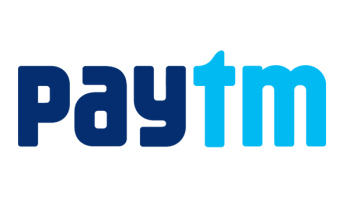 E-commerce is one of the fastest growing industries, luring many professionals every year. It offers multiple career options for people from diverse domains.
Paytm is one of the players in the market gaining prominence fast, with a unique business model. Sahil Chhabra is Manager at Paytm and an IIFT alumnus. He is a passionate marketer and has great understanding of the e-commerce industry. Sahil has more than 4 years of experience in this industry, and is an engineer like many of the management grads. At Paytm, he handles the Strategic Alliances for the Electronics Category.
InsideIIM hosted him for a chat session last week and he answered some of the burning questions that students face before entering this sector.
I am a final year student at a prominent b-school and have no prior experience in the e-commerce sector. I wish to understand what all profiles are available in this sector for marketing in e-commerce, and secondly how does one build their profile to improve hiring chances for such profiles in this industry?
1) Prior experience is not mandatory. This industry is new.
2) Profiles – Online Marketing. It is a really technical profile. You need to read a lot for this. As far as other profiles are considered related to marketing, there are various client-facing roles and their marketing and promotions can be done at the Platform.
3) To build a profile – Participate in Live Projects, participate in related Corporate Competitions, read reports from Tracxn. Keep yourself updated with Techcircle, Yourstory, etc.
What are some of the good certifications we can earn in this field to improve our profile?
Some of the good starting points are Google Analytics, Good Adwords, Google Display, etc. There are a few other private players in this space as well. Coursera offers a course with University of Illinois.
Could you share the roles and profiles available at Paytm for engineers?
Product Management is a profile that IT Engineers would love. Read books by Marty Cagen on how to build products that consumer love. Here "products" means online products. In layman terms, they refer to websites and apps. We have an eco-system unlike other ecommerce companies. We are focussing on building a strong holistic portfolio. Payments, Wallet, Shopping, and there is more to come.
I lack much technical and coding knowledge. How should students like me build my profile for a marketing career at an E-commerce company like Paytm?
Coding is not needed for marketing at all! Please take up some live projects and try to talk to people in this industry. You could look at doing some of the certification courses I mentioned above.
What are the analytical roles/opportunities offered by Patym for undergrads?
Data Analyst/Analytics is a very important division and is related to most of our operations. So there is a lot of scope for joining us in that field.
With respect to HR how good is the e-commerce sector to start with and what are the various roles that Paytm offers for HR?
With respects to HR, Ecommerce Industry has similar roles like we have in other organization. As e-commerce is a very dynamic industry, a lot of restructuring keeps the HRs always occupied with loads of work.
I have 2 years of work experience in automobile and internship in real estate. What are my chances of getting into the e-commerce sector?
Bright Chances! You need to tell us why we should take you. Your knowledge, Interest Areas, Specific Role that you fit in matters a lot. Past Experience/ Internships help but that's not the only thing that counts. Just FYI, I was from Real Estate and Power Infrastructure background before joining Paytm!
There are financial analysts who have stated that the e-commerce business model is not sustainable in the long term. With most of the e-commerce players going for market share and not profitability currently, do you see this trend continuing for a few more years? When will players start making profit and how?
E-commerce players have started making a move towards profitability. The App-only strategy is a move towards a profit-making strategy. People call it a bubble because no industry can grow 20-25% Month-on-Month and this 20% M-o-M will stop after a while. That phase would be consolidation. Paytm stands at a very good position. We monetize through various means which makes the company really stable.
What is the usual career path in Product Management roles? At Paytm, how well-integrated are Product Managers with Marketing Managers for product ideation?
Product Managers usually end up owning the product P&L. Please read Marty Cagens book: How to Build Products Consumer Love. It would give you a detailed understanding of the same. The exact relation is very complicated and tough to explain over a chat session.
I wish to learn a lot in my initial years of work experience. I hear that start-ups usually provide a charged working atmosphere with a lot of energy and enthusiasm. So, what would be better to start off work: a big and established MNC or a young Start-up? What are the critical factors to consider while making this decision?
I would not say join a Start-up without thinking about it. But yes, prefer a start-up over big MNC only on the grounds of your belief in the business model of the company you join. The age group of employees in start-ups is very young. Roles at start-ups are unstructured at times, unlike MNCs, but that in itself is a good point.
As far as I know, Paytm has a complete marketplace model and has no warehouses of its own. Can you please brief about the roles in operations?
Warehousing and Supply Chain is core ops. Technology Ops is different. Think of the kind of backend work we need to do. You can see front end of Platforms/App. So, operations wise, Catalogue Management, Merchant On-boarding and Merchant management are some of the roles or profiles important at Paytm.