Uncategorized
Careers in Finance – Insights from an IIM Trichy Student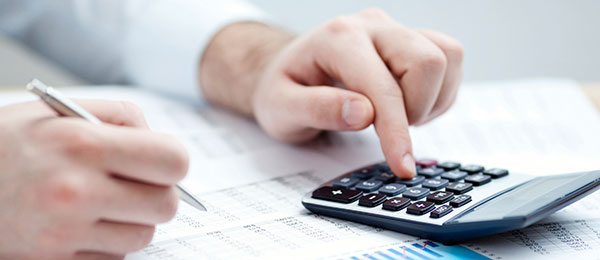 Aditya Agarwal (CFA Level 3), a second year student at IIM Trichy, took time out to address doubts about careers in the finance sector. Here is a gist of his chat session, wherein he talks about the benefits of a CFA qualification and its relevance for an MBA student looking at roles in finance.
(Image courtesy: ratings.jdpower.com)
What is the difference between front-end and back-end Investment Banking roles?
Front-end roles have mostly to do with client interaction and understanding their needs, while back-end profiles involve financial modelling, transactions, research, reconciliation and number-crunching support for the front office. Having said that, there is often some amount of overlap between the work carried out in both offices.
Given an option, people tend to prefer front-end roles as they give you more exposure. But having a back-end experience will give you gain an insight into equity research and modelling, which are important lessons for a front-end role.
MBA vs CFA: Which is more appropriate for a career in Finance? Do they both complement each other?
MBA curriculum assumes you know no finance concepts and starts from the basics. It touches upon topics like Financial Accounting, Corporate Finance, Cost Accounting, Mergers & Acquisitions, Portfolio Management, Derivatives, etc. but not in great depth. CFA curriculum gives you an in-depth view of a range of topics including Private Equity, Alternative Investments, etc.
Is it more advisable to clear CFA Level 1 and 2 before joining MBA to land a good Finance job?
Not really. You can start preparation for CFA Level 1 after you join MBA. Doing it along with the MBA would actually reduce a lot of double effort and help you in both courses.
There are a lot of people who can manage to prepare and appear for CFA Level 1 and 2 exams while studying in an MBA college. The subjects taught in MBA help you in the preparation.
Does having a CFA qualification help you during placements? Which are the roles that would benefit the most from a CFA qualification?
Apart from deepening your knowledge base, a CFA qualification is sought after by companies having roles in Portfolio and Asset Management, Equity Research, etc.  If you are looking at profiles like Investment Banking or Private Equity, CFA might not be that useful. Having a CFA qualification on your resume does not give you an added advantage purely in terms of value to the company, but it shows the recruiter that you have put in an extra effort at learning finance. This might tilt the scales in your favour when companies have to choose between close candidates.
Is CA with CFA a good career option? Isn't there a lot of overlap in curriculum for both courses?
A lot of CAs are taking the CFA route these days. There is some overlap in curriculum, primarily Financial Accounting, but that accounts for barely 15-20% of the CFA curriculum. So, in that respect, CFA is much broader in its perspective.
Does an acquaintance with basic NCFM modules help during CFA preparation?
Basic NCFM modules may not be very helpful, but advanced ones such as Capital Markets, Derivates, etc. would certainly help give you a rough idea of the financial world before you take up the CFA challenge.
How much preparation is necessary for clearing CFA examinations? Is there any particular strategy one must follow?
The amount of preparation required depends solely on your prior background knowledge and the commitment you show towards preparation. On an average, it would be safe to keep 3 months for preparation for CFA Level 1. For Level 2, about 4 months is advisable, and then 3 months for Level 3. This time frame may stretch to about 6 months if you cannot devote sufficient time for preparation every week.
There is no particular strategy for acing CFA exams except studying the Schweser books thoroughly and revising at least twice before the final exam.