CAT – Is It Too Late To Start Preparing For A Working Professional?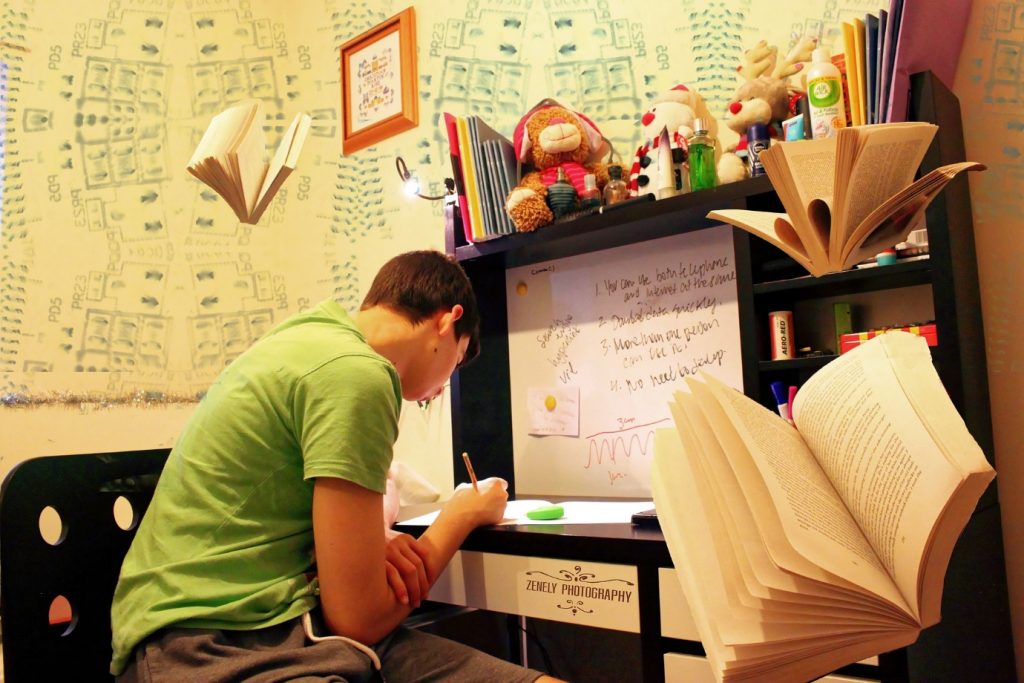 Approximately, a year back around this time I decided to attempt the rigorous CAT Exam. The first question that came to my mind was – Is it too late? But anyways, I decided to give my best shot with whatever time was left.
Studying, 3 hours on weekdays = 3 hours/day * 5 weekdays = 15 hour
Studying 8 hours on Sat & Sun = 8 hours/weekend day * 2 weekend days = 16 hour
Let us say, on an average you put in 25 hours every week.
Considering you have 4 months for D-Day, it gives us a total of (25 hours/week * 4 week/month * 4 months) 400 hours.
400 hours are more than sufficient to bell the CAT!
Let me start with a little background about myself
Undergrad Degree                                      B.Tech in Computer
Undergrad College                                    College of Engineering, Pune
Working Professional?                               Yes
Experience (in months, as of Dec, 14)    18 months
Strength                                                        Quantitative Aptitude
Weakness                                                     Verbal Ability
CAT Score                                                    98.41
Interview Calls                                             IIM Bangalore, Indore, Kozhikode, Lucknow
Converted                                                    IIM Kozhikode, Lucknow
Classroom training for CAT?                     No
Test Series?                                                  Yes
So, you have decided to appear for CAT and you feel it's too late to begin. Worry not! The good news is, you can still perform excellently. I worked for at least 9 to 10 hours 5 days a week (sometimes on weekends as well). And I would like to share my 2 cents with you which I hope might help you in drafting your study plan.
First things first.
Utmost IMPORTANT things to remember:
1. Consistency is the key

a. Though weekends would help you cover large chunks of your portion, do not let the weekdays go by
b. Try studying for at least 2 – 3 hours every working day
c. Sleep for AT LEAST 6 hours! No compromise here – a painfully hectic schedule in the beginning, will take its toll later
2. Weekends are your gold mine

a. weekends are important – I cannot stress this enough
b. Manage to study for approximately 15 hours on weekends (If you think about it, this is not a daunting task. You can easily get 8 hours in a day if you did not have to be in your office)
c. Do something totally "anti-CAT" for at least 2 – 3 hours on the weekend (Movie, F.R.I.E.N.D.S, Restaurant – Anything)
d. Sleep carelessly on Friday or Saturday night! No alarms, please! This will prepare you for the whole week of 6-hour-sleep schedule

3. Regular tests are a MUST

a. You should attempt at least one test in the weekdays and finish the review of the same on the same weekend
b. Do not wait until you have covered the whole portion to start giving tests – Chances are you might  just not get time or it might be too late to look into the mistakes that come forward
c. In the start, do not worry about the scores – they improve over time

4. Do not bring your work and related anxieties back home

a. Let us make one thing clear – you are important to the company but probably not as  important as you might think you are
b. I am not suggesting you to ignore your work completely – Prioritize! (A Prod issue would be a priority if you are the only one who can look into it or unfortunately it was you who caused it :P, but a bug discovered on a weekend, can wait till Monday!)
5. Do not underestimate the power of 30 minutes

a. During the 30-minute evening tea break, read an editorial in the newspaper lying in front of you – helps you prepare for reading comprehension
I followed the "Alternate" method on weekdays i.e. I studied Quant and Verbal alternatively. Verbal being my weakness, on weekends I would mostly study Verbal and Quant would be my go-to option when Verbal bored the hell out of me!
I would give at least one time-bound test in the weekdays. A part of the weekend was reserved for going through the questions in the test that I could not attempt or that I solved incorrectly. If during your analysis you find that, you are consistently under-performing on any particular topic, take up that topic first. With the amount of time left, I would suggest preparing up to a higher-moderate level for all the chapters in the first round. Do not spend way too much time on any given chapter – 6 hours per chapter on an average (3 – Concept, 3 – Problem Solving). While solving the problems, mark the ones you found tricky/interesting/difficult. If time permits, you could go back to these while revising your chapters. Same goes for the questions in the tests. Take handwritten notes. This would be your bread in the last week before the exam.
Unless, you are yet to cover some very important concepts/chapters/topics, the last week should be completely reserved for revision. Go through your notes. Clear any ambiguities you might have about any concept. If possible, take leave for the whole week or at least last 3 days before the exam.
Lastly, I know, after reading this post, belling the CAT might strike as extremely laborious, but believe me once you get in the flow it does not seem that tough.
All the Best!
– Nidhi Zanwar