How To Crack CAT 2019 – Tips From CAT Toppers, IIM Students, CAT Experts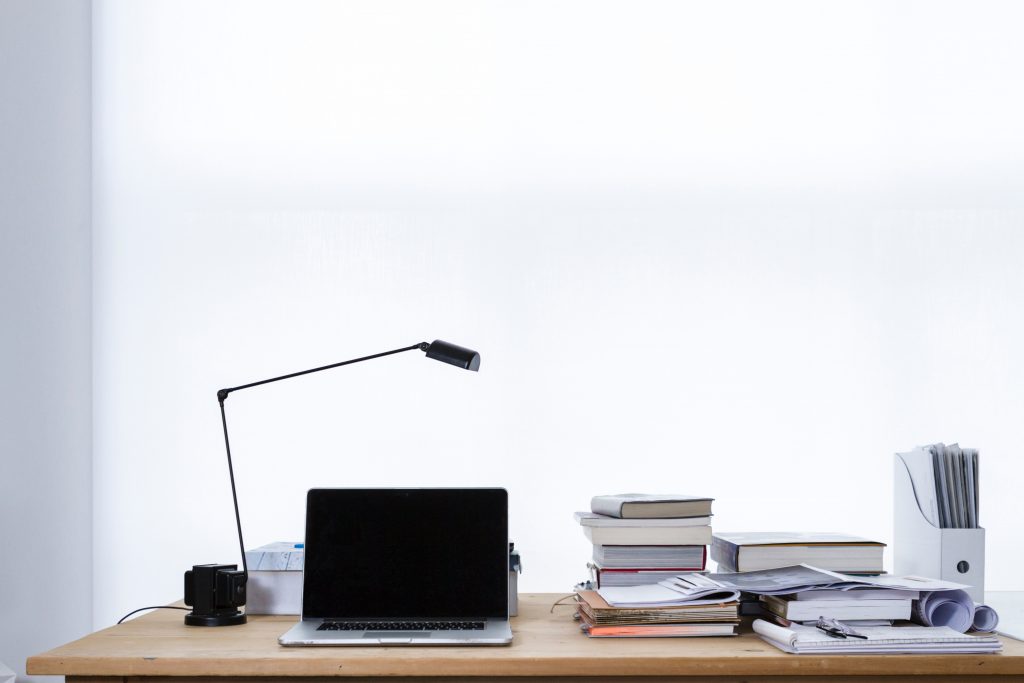 CAT 2018 didn't work out? Not a problem! Taking CAT for the first time? Not to worry! If you want to get into a top business school in 2020, now is the time for you lift your game and take CAT 2019 head-on, and we are here to guide you for the next few months!
From tackling all 3-sections of CAT to identifying key strategies for the D-day, we have you covered! Here is the ultimate CAT 2019 preparation guide, curated by our team at InsideIIM, which is a collection of the most helpful tips and articles on our platform from CAT toppers, IIM students, and CAT experts who have been training MBA aspirants for decades!
We begin first with this interview with a CAT 2018 99.12 percentiler, and a student of the PGP Class of 2021 at IIM Bangalore who cracked CAT in his fourth attempt!
Taking mock tests and don't know how to analyse them? Here are some tips from CAT 99%ilers and IIM students on effective mock test analysis for CAT 2019.
Verbal Ability & Logical Reasoning –
70%ile To 99+%ile In The VA Section In 60 Days – An Engineer's Journey – Must Read!
How can you boost your scores from 70%tile to 99%tile in just 2 months? Here, Pratik Ranjan of IIM Lucknow gives some unique tips for boosting VA-RC scores 2 months away from CAT 2018. These tips are so good, that an aspirant had to say this –
"This is the best strategy I have ever been through for VA section…thanks Pratik"
Best Resources To Prepare For VA-RC | How To Improve Your Reading Speed And Comprehension
What are some resources that you can use to perfect your preparation for VA-RC? Here is a complete compilation of all resources that can help you push your CAT 2018 score upwards. Have a look!
Focusing On VA-RC Preparation – Tips By An IIM Lucknow Student
It seems that IIM Lucknow students have the best tips for cracking VA-RC! In this article, Devanshu explains in detail the strategy you can employ to cracking a much-dreaded section of CAT.
How To Crack VA-RC Section For CAT – Reading Comprehension
While most test-takers rely on their fluency in English to solve the VA-RC section, there is another way you can crack this section – by using logic to solve questions!
Chirag Shukla, an MBA aspirant, highlights that CAT as an exam is one big Logical Reasoning exam, and Verbal Ability can be dealt with a logical approach as well.
How To Ace The Reading Comprehension Section – Must read!
One of the most popular writers on InsideIIM, Karak Kakkar, an alumnus of IIM Kozhikode, is well-known for his detailed tips on solving the different sections of a tough exam like CAT. Here, Karan imparts some tips and tricks that you can use to master the Reading Comprehension section.
---
Data Interpretation & Logical Reasoning – 
From 60%ile To 90%ile In Mocks For DI-LR – A Verified Approach
Medha Gupta – an aspirant – used to score average marks in the DI-LR section of mock tests, which brought her entire score down. However, instead of giving up on the section, she found out an approach that booster her score from 60%tile to 90%tile! How did she do it? Find out in this article by Medha.
The Crucial Focus On LRDI – How To Maximise Your Score In LRDI – Tips By An IIM Student – Must read!
At this stage, when CAT 2018 is just a few months away, all you need is a carefully thought out strategy for the DI-LR section. That's exactly what this article gives you!
This IIM Lucknow student lists out a complete strategy that can help you maximise your DI-LR scores in these last months to CAT 2018.
How Do 99+ Percentilers Prepare For CAT | Part 3 – Data Interpretation And Logical Reasoning
And he is back! After some excellent VA-RC tips, Karan Kakkar now imparts some great tips for DI-LR as well! Take a look at this article to improve your DI-LR scores and enter the B-school of your dreams!
How To Prepare For CAT DI & LR Section – Edwin Jose, CAT 2015 – DILR 100 Percentiler, Overall 99.99%ile – Must read!
The first reaction that anyone has for a person with 100%tile in DI-LR is applause. It is a feat that lakhs dream of but only a handful manage to make a reality. One such person is Edwin Jose, who got the highest score in DI-LR in CAT 2015, which gave him a superb overall score as well. How did he do it?
Find out here!
From 52.86%ile To 99.32%ile In Data Interpretation And Logical Reasoning – Tips To Ace DILR In CAT
Siddharth Kella appeared for CAT 2 times and failed to achieve a good score. But you know what they say – "third time's a charm."
Not only did he score well, but he also managed to take his DI-LR percentile beyond 99 percentile! Here is his complete story and strategy. Take a look!
(And don't forget to read the comments section!)
---
Quantitative Ability – 
How Do 99+ Percentilers Prepare For CAT | Part 1 – Quantitative Ability – Must read!
In the final edition of Karan Kakkar's preparation tips, the IIM Kozhikode alumnus talks about the QA section, and how you can go about preparing for it.
Take a look!
How To Prepare For Quantitative Aptitude For CAT With 95+ Percentile
Here are some excellent tips and tricks that will boost your QA score in CAT 2018!
Scoring Topics In QA You Should Not Miss Out On – Tips From A 99.87%iler
Akshita Agarwal, an IIM Ahmedabad student, lists out the topics for Quant in order of priority. Which QA topics should you focus more on to get a better score? Find out in this article!
3 And A Half Mistakes I Made In Quant, Which You Shouldn't – Must read!
Albert Einstein, one of the smartest human beings to have ever lived, once said – "A person who never made a mistake never tried anything new".
Mistakes are an important part of the entire CAT preparation process, and Sachin Mandot – an IMT Ghaziabad alumnus – knows this all too well. Here, he talks about mistakes he made that he wouldn't want you to repeat in CAT 2018. Take a look!
Improve Your Score In Quant In The Last Few Days With These 6 Tips
Here are 6 crucial steps that can help you maximise your QA score – as explained by an IIM Lucknow student.
---
Strategy For CAT 2019 – 
How To Crack CAT In 60 Days – Must read!
6o days too less to crack CAT 2018? Jaimin Shah doesn't seem to think so. Here, the Academic Head at CPLC shares such excellent tips, that an aspirant commented this –
"This is the best ever article I have gone through the among all the portals. I have just started preparation for CAT when only 59 days left. Other are making me feared but this article made me feel motivated and enthusiastic. Thanks Jaimin."
CAT 2019 Preparation Plan – A 5 Month Strategy By An Expert To Crack CAT By The CEO of MBA Products At Career Launcher! – Is there a better guiding hand than someone who has been training students for CAT for decades? We think not! In this highly detailed guide, Arks Srinivas of Career Launcher delineates a month-wise strategy that can help you crack CAT 2019! While you're at it, also check out this webinar with Arks on CAT FAQs. – Must read!
How To Crack CAT – A 5 Step Strategy Designed By An IIM Ahmedabad Student – An excellent 5-step guide by an IIM Ahmedabad student for every CAT 2018 aspirant. A must-read!
3 Step Approach To Get Into An IIM – Tips By An IIM Lucknow Student – Here is a 3-step process to get into an IIM, as explained by Krishnika Agarwal, a 99.4 percentiler in CAT 2017.
How To Crack Different Sections In CAT – Tips From A Former Aspirant – Ramraj Nagar, a former aspirant who converted IIM Lucknow in 2019, shares his complete strategy for CAT 2018. Take a look at these tips by a former aspirant who had interview calls from almost all premier B-schools of the country – Must read!
How To Crack CAT And Get Into IIM Ahmedabad – Tips From An IIM A Alumnus – Here is a fantastic strategy by an IIM A student on how you can be average in all 3 sections but still crack CAT, and also explains the perfect strategy for mock tests from September to November! – Must read!
For Further Reading And Motivation
Why You Need To Forget About Your Percentile In CAT – Must read!
Prepare To Be Unprepared – CAT Conundrums
5 Tried And Tested Tips To Help You Crack The B-School Of Your Choice
How To Ace Your Second Attempt In CAT – Must read!
Gearing Up For CAT'18 – Tips From An IIM Lucknow Student
List Of Free Online Resources To Prepare For CAT 2018
5 Ways To Stay Motivated For CAT And Other MBA Entrance Exams
Revision – A Key Element Of The Strategy To Crack CAT – Must read!
A Comprehensive Guide To Crack CAT By An IIM Bangalore Student
Self Belief – The Key Ingredient To Cracking CAT
Anxiety, Stress & Procrastination – Solutions For Effective CAT Prep – Must read!
A 99.98 Percentiler's Advice To CAT 2018 Aspirants – Must read!
CAT – The Winning Attitude – Ankit Doshi (Founder of InsideIIM-Konversations, IIM Indore alumnus)