How To Prepare For CAT – B.Tech Edition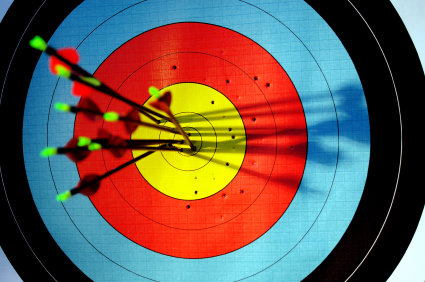 There is a very common buzz in the mind of students, which is: What is the ideal time to start the preparation for an exam like CAT?
Honestly, I can tell you that there is no right or wrong time to start the preparation for CAT. Since CAT can be considered as a marathon, you need to be patient throughout the preparation and until the D-DAY arrives. It also depends upon the approach and time a student spends on the studies for the preparation of the exam.
But a student doing B.Tech should keep certain things in mind before starting the preparation. Normally, it is recommended that the preparation should be done within 6-8 months but I feel that students doing B.Tech should kickstart the preparation a bit early. It can be 4-5 months extra than the normal period. There are reasons for the same which I will elaborate on as you proceed in this article.
There is also gossip that 12 months for CAT is too much but I will strongly recommend that never pay attention to these things even though you are good in any section of the CAT exam.
Now, in colleges, there can be two situations: Either an aspirant will have his/her friends preparing for the CAT as well or the other situation where one is preparing on their own (which is what I was doing).
I consider the former fortunate enough as they can judge themselves, their friends' performance, and can indulge in peer learning. But the ones who prepare on their own, for them it is difficult to be focused since their friends will be doing something else and a perpetual feeling that will always haunt them would be, "Will I really make it?"
If the above condition persists, I would recommend joining an offline classroom weekend batch of a good institute like IMS or TIME as on regular days there will be classes in the college. In offline batch, you will meet guys preparing for the same and interaction with them will keep you on the right track and get rid of any type of haunted thoughts.
If one has a group of friends already seriously preparing, then it is sufficient to go for an online course if needed. Else, the preparation can be done by self-study.
So initially, go through the basics as soon as possible. It will take time as you will need to look after college commitments, mid-sems, and sems which cannot be avoided. But do not give gaps during preparation. Gaps are likely to occur especially when the semester ends, so try to minimize these gaps. Also, make a habit of reading daily newspaper i.e The Hindu (especially the editorials).
Once done with the basics, start with mocks. Also, give sectional mocks while covering the basics. And always remember that the analysis of mocks is more important than just appearing for it. Unless you analyze the mocks you cannot figure out what's going wrong during the test.
There is approximately a two-month summer vacation in colleges which should be utilized properly. This is because after the summer vacation there will be companies recruiting on the campus and it is better to have a backup, i.e., getting a job. So the preparation during the summer vacation will help you tackle both the things together.
Pursuing CAT preparation with B.Tech really requires a lot of sacrifices, hard work, and determination. It may happen that one would need to skip some parties or trips to be regular in studies.
It is going to hectic but not impossible. Since I was also not able to make it during my B.Tech, (but it has been done by other students), I am sure that this year you and I can also do it. Just believe in yourself, start preparing now and do not stop until you achieve success.
[NOTE: The views expressed are from personal experience and may vary to another situation.]