What CAT Can Teach You About Time Management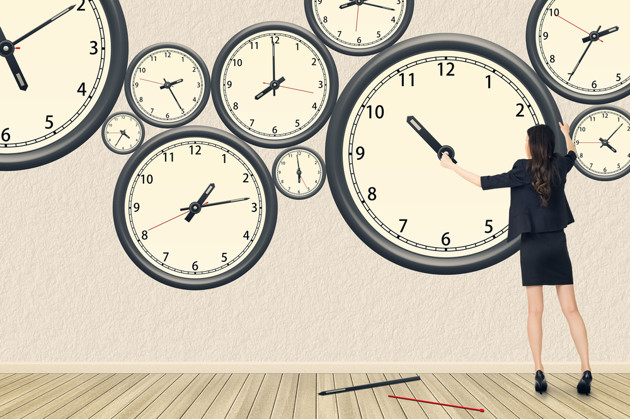 Happy with the current and future career prospects in your field? – No
Is MBA one of the option? – Yes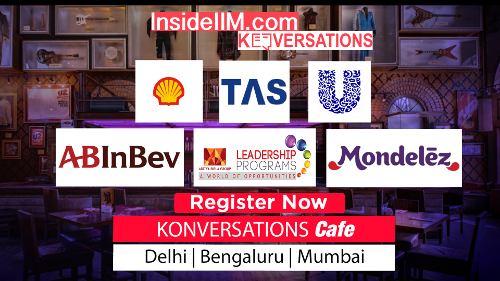 Why MBA? – Thought of it (Here the candidate has convinced himself, I hope you understood what I want to convey)
Decided to do MBA? – Yes
From which institute? – The IIMs
How? – Prepare for the entrance exam (CAT)
Cleared CAT? – Yes
Cleared PI round? – Yes
Got into your Dream College? – Yes
Happy with the future career prospects now? – Yes
This is the ideal sequence of events which the MBA aspirants dream of. But do they really understand the intricacies which they are going to face during the above-mentioned snippet of life sequence to reach the last state (though the last state is hard to attain)?
What do they need to have in order to reach at the end of the mentioned sequence?
Intelligence? High IQ Level? Determination? Goal to achieve in life? Family Pressure (May be)? Peer Pressure? Perseverance? Resources to prepare? Guidance from a senior? Follow a stringent schedule? Anything else?
Okay, all of these factors are important to some extent, the proportion of which varies from person to person. But, to get the most out of these factors, one needs to understand the art of time management.
Hundred thousands of students each year wish to attain the last state of the above sequence but the ones who master at managing time during the preparation period tend to get what they wish for.
A lot of 'Gyaan' is spread over in our physical and virtual surrounding regarding time management techniques but here I am going to talk about the long-term learnings after practising time management during CAT preparation days.
The main point to understand is – The achievers are also human beings, neither Thor nor Thanos; they also have the same 24 hours to utilize.
However, they prioritize all the activities and try to follow their self-defined formularizations profoundly. They trash quite a lot of toxic habits and inculcate some positive ones.
These are the key takeaways of the students who followed proper time management practices during their CAT preparation which aided to make their lives a bit smoother –
1. Avoid procrastination – Procrastination simply accumulates tasks and wastes the precious time of an individual. Students procrastinate because at the back of their mind they think that they can't do the task assigned. But students tend to push themselves during CAT preparation and afterwards, the sense of achievement sets a personalized example that procrastination is nothing more than a mental block. Half of the problems get resolved by completing most of the activities on time.
2. Prioritize activities – Everyone has his own set of priorities, but identifying them at the right time is the most important part while CAT preparation. There are various activities, which might turn unnecessary or can be postponed. For example, some trips can be postponed to attend an important workshop or lecture. For working professionals, it is important to complete the work on time with maximum efficiency so that they can allocate time for preparation. If priorities are not set properly then study gets hampered.
3. Don't wait for the surroundings to get streamlined – Chaos is inevitable. Most of the students face and conquer inalienable events in the preparation period. Life will have no means without uncertain events. So stop speculating about the time when all the things are going to get streamlined. It is never going to happen. Aforementioned realization is very constitutive.
4. Figure out weaknesses and work on them without wasting a moment – Life gives chance to everyone, but the one who knows how to utilize it is the ultimate winner. Rectifying the conceptual bottlenecks on time prepares you for the D-day. This habit gets imbibed in a person for the long run which is very helpful to judiciously use the available time.
5. Never let your interests die – Following your interest or hobby not only rejuvenates you but also keeps you active without the feeling of academic imposition.
6. Follow a workout schedule – When you are not fit (physically or mentally) then you can't hit your target. Doing a little workout is enough but sitting the whole day at one place and saving some nonconstructive time is not a good idea at all.
7. Always be up to date with current affairs – A sound knowledge of the surroundings is always a value addition to your personality. This habit prepares you for further interview rounds for B-school admission process. Moreover, you always have a point to put forward in discussions and helps you to build a good network.
8. Cut short time allocated for superfluous activities – Whether you are a working professional or a final year student, you need to put a good amount of effort to score decently in CAT and have to steal time from the diurnal activities. You need to understand whether going out multiple times for tea with colleagues is justified or not. It doesn't mean to cut off from your network but mindful involvement is the need of the hour.
9. Retrospect – When you attempt the mock tests and figure out the mistakes and try not to repeat, it inculcates the habit to identify successful and unsuccessful attempts irrespective of their stature.
10. Always keep some buffer time – This is a very important learning from the 3 hours crucial exam time. Students always have to plan for buffer time to attempt the different difficulty level questions later on. The effects of this minor deed can be seen in the final results. This is one of the vital life-lessons which makes you a better planner.
Franklin Field quoted – 'The great dividing line between success and failure can be expressed in five words: "I did not have time." '.
Do not let these words come between you and your goal. Set the goal, keep pushing yourself and never quit. Later or sooner, you will definitely reach where you deserve to be.
Apurva Sharma
Apurva is currently pursuing an MBA at IIM Trichy. She is a Core Member of Infrastructure and IT Committee of IIM Trichy. She is an avid reader and loves to explore serene places. Apurva is a marketing and research analytics enthusiast. She is a part of InsideIIM Student Team 4. She has 3 years of work experience in product based software companies such as Practo Technologies and Naukri.com as an Android Application Developer. She holds a B.Tech degree in Information Technology from Indian Institute of Information Technology (IIIT) - Allahabad.