CAT Didn't Go As Planned? Here's What You Can Do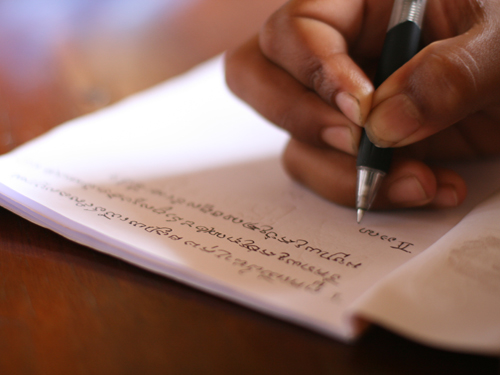 With the reactions of aspirants on the atrocities of the Quantitative Ability Section gripping them in CAT 2018 – Slot 1, I am coming up with this article to elaborate why sincere preparations (mind the word 'sincere'!) is not a waste. Positivity is one such artillery that the aspirants definitely need to have in their arsenal to deal with the current scenario. I am sure most of you will not have put all your eggs in the basket of CAT, and have registered for other exams like XAT and IIFT.
No wonder everyone wants to be in the top-notch names as IIM A, IIM B, IIM C, etc. But, the brand IIM is not the only thing that defines as to what you are going to achieve or your future. It is a platform where you can work things out, figure out your interests in a broader way, and channelise opportunities to succeed. XLRI and IIFT also stand at that pinnacle where the ability to finding your way out can be optimised.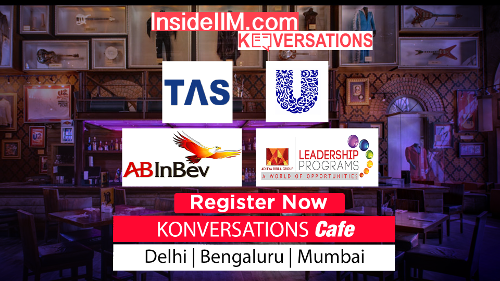 Plus, as I have already mentioned before – CAT is a process of elimination. The selection process comes up when the shortlists start coming in. And trust me, they are unpredictable, unimaginable, startling, and obviously choosy. IIMs not only look for the cream, but the cherry on top of it. But, isn't the cream more admirable in some instances?
I will convey the following pointers based on my interpretation of CAT, and the experiences I have gathered here at IIM Lucknow so far –
Take CAT as an exam – Yes! Please, do that. It is not the end of the world. There are other ways to get into IIMs if you just care about the brand name. But, opportunities never get wasted if you are on the right path, and have your visions clarified. Just messing up one section will not define your potential. And thankfully, CAT does provide numerous chances. Capitalize on that. If you think that a 3-hour exam is going to cement your future, you are gravely mistaken. If you get a chance to be here, I am pretty sure your perspectives will change. CAT will seem a smaller obstacle in the universe of things that lay ahead.
Freshers – Nothing sounds better as to get in the top b-school just after your undergrad (I am among one of them). But, do not get disheartened at all if you have lost this opportunity. You must be 21-22 years. Look around! It is not that all other doors have closed for you. Additionally, you can give CAT the next year, and gain a year of work experience that significantly boosts up your chances. At any b-school, the ratio of aspirants with considerable work experience has always outclassed the ratio of freshers. So, take this as a positive stance to indulge in the corporate life, and hit the target in a precisely better way the next year.
The Experienced guys – I guess you, among all, have nothing to lose. You have already established yourself in your order of things. Get it along if you have missed this time. Another try for a PGP programme can be an option, or you can always go for an Executive MBA or likewise programmes. Not only these programmes develop a better skillset, but also let you dive deeper to understand the practicality of things. Also, gates for GMAT are always open. The research analysts can dive into FPM courses at IIMs, which grant a huge access to research opportunities and frameworks.
XLRI/IIFT – With my friends studying at these colleges, I have developed a notion that life does not change much at IIMs and these premier institutes. XLRI, with a lower batch strength, renders numerous and ample roadways to create your own success story. IIFT also witnesses the same companies coming to its campus as XLRI and IIMs; so, no double thoughts on the corporate face-offs you are going to get. With the XAT going online this time, candidates will find it a bit different (But CAT too was online). IIFT will follow the paper and pencil mode. I will suggest the aspirants to work on their General Knowledge in the upcoming week for IIFT. Do not doubt your CAT preparation just because you messed it up and try to deliver with absolute positivity in IIFT. With XAT, more than a month away, a geared-up preparation is needed for all the sections. For me, XAT has always been on the tougher side, relative to all the other exams.
GD/PIs – Once the entrance exams get over, the run for GD/PI preparations will start. I must admit that they hold a major chunk of your overall preparation to get into a b-school. Indulge and dive! The ones who have had a winning experience in CAT, I will suggest start working from now. With the ones, who have lagged behind, at least start working on the current affairs. The other preparatory challenges can be handled after XAT.
Again, I will be focusing on the fact that learn to breathe. A proper order of things will always enable you to excel, even among the chaos. It might sound like 'gyaan' to many from my end. But, I too was on the same side as you just 360 days back. The perspectives have not changed; they just have been a bit refined. So, try to enhance your speed and reduce the errors. Your sincere preparation cannot be a waste (Mind that!). You still have two (probably more) big shots to look forward. Good luck, aspirants!