SNAP, CAT 2018 Results Are Out! – Updates, Where To Apply, WAT/PI Shortlists, And More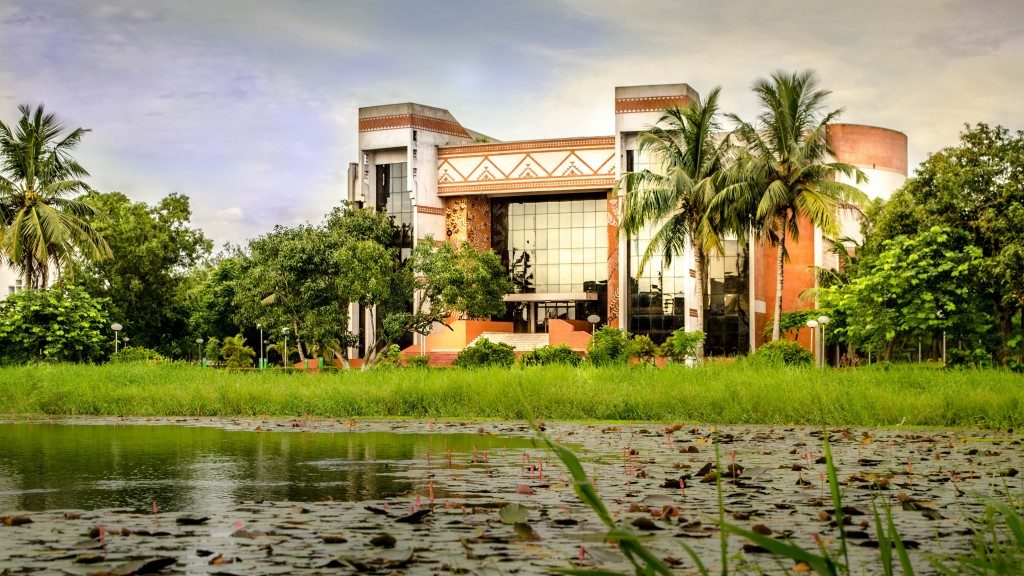 10th January 2019, 5:15 PM – 
Download your SNAP score card here.
9th January 2019, 3 PM – 
Shortlisted by IIMs for WAT-PI rounds? Then this is a must-watch webinar for you!
Attend this LIVE webinar with the External Relation Secretary of IIM Calcutta, who is a CAT 99.9 percentiler.
9th January 2019, 10:30 AM – 
IIMs L, K and I have released their shortlist for WAT-PI round! Check to see if you have been shortlisted:
Scored well in CAT 2018? Shortlisted for B-schools? Attend this free workshop on GD-PI prep on 12th January in Mumbai to ace your MBA interviews and get into the B-school of your dreams!
8th January 2019, 11 PM – 
Want to give CAT 2019? Still doubtful if it's worth taking? Here are 5 Reasons Why You Should Appear For CAT 2019
7th January 2019, 7:00 PM –
Join a LIVE webinar with an IIM Calcutta student on GD-PI-WAT preparation, campus life at IIM Calcutta etc.
7th January 2019, 6:45 PM –
Get your profile evaluated by SDA Bocconi Asia Center!
Join the LIVE webinar here.
7th January 2019, 5:23 PM –
IIM Ahmedabad AWT-PI shortlist is out! Check it out here!
7th January 2019, 5:00 PM –
Shortlisted for IIM Calcutta? Then you must attend this webinar with an IIM Calcutta student on how you can crack the interview and enter the famed Joka campus! Click here to join the webinar.
Want to know how to answer questions like – 'Why MBA?' and 'Tell me about yourself'? Take a look at

these videos

that can help you build your answers to these key interview questions.
Should you take CAT again? Here is an ultimate guide to help you make the right decision. Click

here

to read more.
5th January 2019, 4:43 PM – IIM Calcutta shortlist is out! Check it out here!
5th January 2019, 2:24 PM – CAT 2018 Results – Profile Evaluation For Working Professionals – IFMR GSB (Krea University). Post your profile details on this thread now!
5th January 2019, 2 PM – 
Want to know what business schools will shortlist you with your percentile and academic profile?
Then click here to get your profile evaluated by IIM Grads!
5th January 2019, 12 PM –
This is for the thousands who didn't get the calls or the percentiles but still have the potential to change the world. Read – CAT Results – Didn't Make It? Resist And Fight!
5th January 2019, 10:41 AM – What can you do:
5th January 2019, 10:33 AM – Post all your queries related to CAT 2018 results in the following threads:
Will You Get Shortlisted With Your Percentile?
5th January 2019, 10:25 AM – CAT 2018 results have been announced! Check your scorecard and post your percentiles in the comments below.
Check your CAT percentile here.
Also, read –
Will you get shortlisted for b-schools with your current CAT 2018 percentile?
What to do next if you are shortlisted?
You know what's next! GD/ PI rounds! Here's your shortcut to prepare and win at GD/PI.

Check this exclusive "The MBA Interview Masterclass With Deepali Naair," that we created just for you.

Deepali Naair, Director, Marketing- India & South Asia, at IBM is your interview coach and mentor in this masterclass.

Sign up for the masterclass here.

In this masterclass, you get:

–          26 Video Lectures

–          1 on 1 sessions with your guide and mentor Deepali Naair herself

–          To prepare answers to all potential questions you'll come across during your PI

–          Training on how to prepare for GDs

View a free sample here.
4th January 2019, 4 pm – A little birdie told us that CAT results will be out on 5th January by 1 pm. If it is a rumour or not, only time will tell. However, with the recent leak of CAT results, we wouldn't be surprised if the results are out before. Till then, keep following this LIVE blog to ensure that you don't miss out on any important updates.
This blog will cover all your Post-CAT Results Questions like –
Where Should You Apply? Should You Take CAT Again? Which B-Schools To Apply For At Different Percentiles? What To Do If You Have Calls from Old IIMs? What To Do If You Have Calls From New IIMs? What To Do If You Have Calls From Non-IIMs? And much more!
First things first, will you get shortlisted?
For the uninitiated, your CAT score is just one of the many factors that will get you a shortlist call from various management institutes. These factors include –
– CAT score
– 10th Marks
– 12th Marks
– Graduation Score
– Work Experience
Check out the shortlisting criteria of various b-schools, including old IIMs, New IIMs, and Non-IIMs here.
Also, one pertinent question that gets asked each year when CAT results are announced is – 'Should I Take CAT Again?' What makes it worth giving it another shot? When do you say it's enough? Ask your queries regarding the same here.
InsideIIM is conducting an exclusive workshop for all MBA aspirants looking to enter a top business school this year. 
If you're in Mumbai on 12th January 2019 and want to make it to a top management institute, you don't want to miss this free workshop with GD-PI experts.
Register for the workshop here.
Date – 12th January 2019
Venue – Mumbai 
Also, which b-schools should you apply at different percentiles? Here are three detailed articles for the same.
Until the results are out, all the best. And relax. We got your back!
(Bookmark this page)