Celebrating Womanhood On InsideIIM – Ayushi Kumar – IIFT Delhi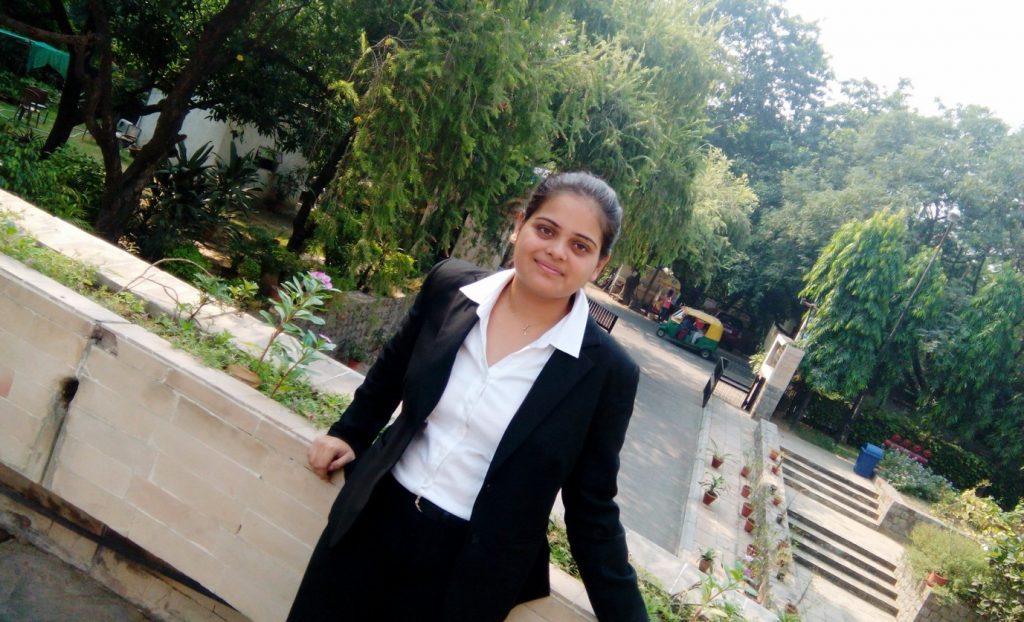 Team InsideIIM decided to pay tribute to the strong, confident and independent women of today's society and therefore interviewed women from various b-schools across the country. It's true when they say women are architects of society. Read on to find out how –
To start with, tell us your background.
I was born and brought up in Lucknow, Uttar Pradesh.  Having completed my engineering from Uttar Pradesh Technical University, I am currently pursuing post- graduation from Indian Institute of Foreign Trade, Delhi.
I belong to a family of doctors and teachers. My grandmother was the principal at Mahila College Lucknow, one of the oldest all-girls college in India. And my grandfather was the head of the Physics department at Lucknow University. My father is a radiologist and my mother is a gynaecologist.
What makes you think that you stand out of the crowd?
My love for finance is something that makes me stand apart in the crowd. Seeing my mother investing in shares, I started the same since the time I was in class tenth. I used my mother's demat account for trading. During my graduation days, I used to save Rs 500 each month from the money I got from home. This money I invested in shares.
Once I even thought of starting investing in SIP's but due to the difficulty of saving Rs 1000/month I couldn't do it.
These financial instruments like shares ,SIP, mutual funds , derivatives, etc created `anxiety in me to know more about them. I started referring to Harvard Business Review books to get the gist of it. However, all turns futile if not backed by strong practical experience.
This platform was provided to me at IIFT. With professors having immense experience in the financial sector, I came to know all about risk-taking , hedging , speculating ,etc. Knowing more and more created in me the urge of knowing even more of that financial world existing.
What do you like the most about yourself?
One thing that I like the most in myself is my risk-taking capability. I owe this to my hobby of investing in shares. I invested Rs 1000 each in GVK Power and Lanco Infra when they were trading at Rs 18 and Rs 12 respectively. Soon after this, both the power sector as well as the infrastructure sector came down bringing both shares to an all-time low of Rs 7 and Rs 3 respectively. My parents asked me to sell both stocks and at least get the remaining money out. However, my instinct and a bit of research on my part convinced me to keep the money invested.
The stock has till now not rose much to my expectation. Yet, it is slowing gaining pace in the market. And in the next 2-3 years of time, I am sure it will make much of the loss.
If you were granted a wish by 'The Jinn', what would it be?
If I were granted a wish by the Jinn it would be to take away the ability of individuals to judge another person only with the partial information available about him/her. Seeing just one part of the animal and guessing if it is a cat or a dog, reduces the probability of being right to a large extent.
Every person knows himself/herself the best and thus, is capable of taking the decision of his/her life in the best way possible. And nobody has the right to be judgemental about the same.
How do you think doing an MBA has added value to your persona?
Apart from providing me with the academic support, MBA has helped me in meeting people from different background and learning from them. It also taught me the importance of keep moving despite the success you have achieved or a failure you have faced. Because as soon as you stop, the inertia of rest will set in and you will lose the power of moving ahead.
Two years of MBA will add value only when you embrace everything that it brings to you. All the stress, pressure, satisfaction, excitement should be imbibed in as it is to make the most out of it.
What according to you is the essence of being a woman?
The essence of being a woman is that she, inherently, is blessed with the quality of taking her work and family together. However important her work maybe, she can never forget if her family has eaten dinner or not. She maybe the first woman president of India but she knows well that her little home is also there to be taken care of by her.
Times are changing. And now the concept has come that husbands are extending help to their wives. But since time immemorial women have been taking care of the house. Even when she walked out of the house for her career, she knew well that she has to cook the breakfast for all before leaving and come back home to cook the night's meal.
This quality of her makes her strong to take on whatever comes in her way gracefully.