Celebrating Womanhood On InsideIIM – Miti Vaidya – XLRI Alumna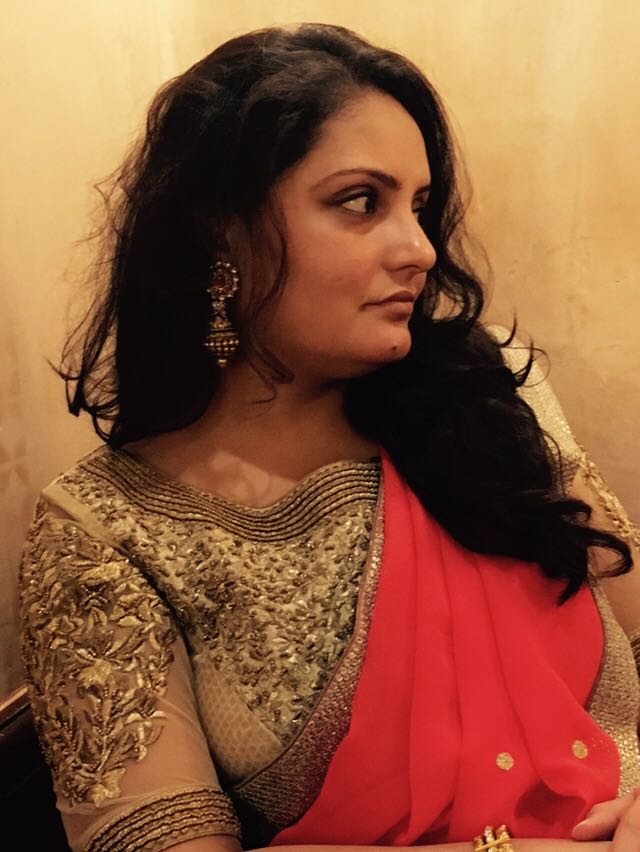 Women's day is round the corner, and Team InsideIIM interviewed some women who inspire us.
In the next few days, every day, we will bring you the story of a woman who is out there standing strong and high, carving her way in this tough world. What drives them, what are their opinions about things, and some words of wisdom.
"Here's to strong women. May we know them, may we raise them."
In this first article of the series, we start with someone close to home. Miti Vaidya – Miti Vaidya is an alumna of XLRI Jamshedpur (Class of 2011) and has also successfully completed Chartered Accountancy (May 2011). She joined TAS from campus and spent 5 years in various businesses and functions across India and Europe. Now, as part of the core team at InsideIIM – Konversations, she is focusing on new ways to expand offerings in education. She can be found curled up with a book after hours.
What was high school like for you? How did it contribute to your personality/ the person you are right now?
To this day, there are some school friends who refer to me as "Topper", "Scholar" and such other academic insults. So, it shouldn't be hard to infer that I was quite the geek in high school. Yes, it's true that I did well in exams, but I definitely didn't spend all my time studying (I can picture those same friends smirking). My interests, however, even at that time, weren't really "cool". I was obsessed with reading and easily got through the English literature textbook well in advance of the start of the academic year. I also inherited a lot of discipline and structure from my father, but was known for being unexpectedly devilish once in a while.
I guess all of this contributes strongly to the person I am right now. Pretty sure I'm still a geek (I sometimes spend my free time on Lynda or FutureLearn; it's ok, go on, roll your eyes, I am not offended). Definitely still obsessed with reading. My love for neatness and structure is likely considered borderline OCD by those close to me.
On a serious note, I think all my habits and traits from high school have led me to be a very reliable friend and colleague, albeit a risk-averse one.
If money was no object, what would you do all day?
No-brainer question – travel and read, of course.
After a few weeks of this, I would probably get depressed without a productive goal to work towards, so I'd go and find myself a job. Education is my pet sector – I have tremendous faith in its power.
What advice would you give to a 5-year-younger you?
Travel more, flirt more and quit that finance job ASAP!
Many IIMs and other b-schools award extra points for being a woman. What is your take on that? Do you propagate the concept OR Have you faced any backlash for the same?
When I entered B-School, there were no such points formally awarded to women, so I haven't faced any backlash. However, personally, I am in favour of this concept. In India, despite all efforts to promote women involvement, I think we are still woefully behind in terms of gender equality. It is important to have more women leaders or role models and one way to do this is by admitting more women into quality higher education. However, I don't think this is the only solution or even a sustainable one. It only treats the symptoms of the gender equality problem to some extent. The real change can only come if there is a concerted effort to bring about a change in attitude in our homes and workplaces.
Name one incident that you encountered where someone told you, you couldn't do something because you're a woman.
The fondest memories of my time at Narsee Monjee College are of the B.Com college festival, Umang. Much of my personality shaping happened during my late teens as part of the leadership in this college festival. When I joined the organising committee, the festival had been running annually for a few years, but had never yet had a female Chairperson or a female Vice-Chairperson 3 (which oversaw Technical, Security and Finance departments). No one said out loud that a woman couldn't hold these posts; it had just never happened. I loved working for Umang, and progressed very quickly in the organising team, with a good chance of becoming the first female Chairperson. I eventually lost by two votes to one of my closest friends, but made up by going on to become Vice-Chairperson 3 in his team. There was scepticism initially, whether a girl would be able to manage the rough external contractors who worked with the Technical department or be able to manage the physical pressures of the Security department. Today, I am proud to say that there have been enough women in this post after me, so whether a woman can do it is no longer a discussion point.
If you are out on a date, do you prefer to pay yourself? If you insisted that you want to pay for yourself, how did the other person react?
Quick Supporting Fact – I recently married the guy who I have been with off-and-on for over a decade, so I don't really have too many "date" data points to rely on. Nevertheless, I am usually happy to split the bill equally; I think it's the most hassle-free way. My boyfriend was usually happy with that too. Now that we are married, we don't split each time. But we usually pay alternately and I think it has balanced over time. It definitely helps that neither of us think this is a big deal or something that needs discussion.