Certifications That Every MBA Aspirant Should Know About – Part 2

Hello everyone!
This is the 2nd part of "Certifications That Every MBA Aspirant Should know about". This article will cover the well-recognized certifications in the domains of Operations, Human Resources and General Management. These will give you an edge over other aspirants and will help you display your interest in a specific domain. Here goes the list: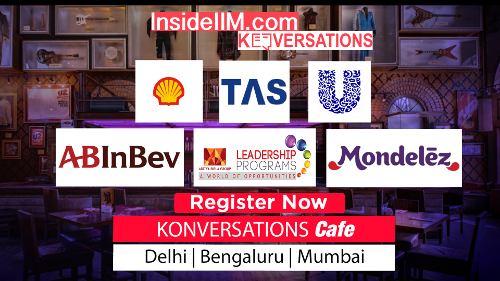 1) Operations
6-Sigma
This is a highly recognized one for operations as well as general management roles. The program comprises of six levels – Yellow Belt, Orange belt, Black Belt, White belt, Master Black Belt and Green Belt.
APICS:
This certification is given high value by organizations that are operations-oriented. It covers various topics such as global supply chain, ERP, inventory, material management and procurement. It offers coveted designations such as APICS CSCP (Certified Supply Chain Professional), APICS CPIM (Certified in Production and Inventory Management) and APICS CFPIM (Certified Fellow in Production and Inventory Management). Other factors such as a candidate's qualification and years of work experience are also taken into consideration.
Other professional certifications:
Certified Global Logistics Manager (CGLM), Certified International Supply Chain Professional (CISCP) and Certified Logistics & Supply Chain Professional (L&SCP).

2) Human Resources

SHRM (Society for Human Resource Management):
Society for Human Resource Management offers this certification, which is highly beneficial for fresh graduates to certify that they have acquired basic knowledge about the HR domain. The written exam covers 18 areas of HR.  This is a must-have certificate for fresh graduates looking for HR roles but the fees for this one are quite high.
CCR (Confluence Certified Recruiter):
This is extremely valuable for candidates looking for career opportunities in recruitment. The course basically has two levels. One is a Certified course in Basic Recruitment, followed by a Certified course in Advanced Recruitment. The positive side is that this course has global recognition and is yet quite economical.

3) General Management and other certifications:

SAP Modules Certification:
These certifications by SAP have international acceptance and recognition. The different certifications offered are – SAP Business Intelligence (SAP BI), SAP Material Management (SAP MM), SAP FI (for Financial Accounting), SAP Business Planning and Consolidation (SAP BPC), SAP HR Human Capital Management (SAP HR HCM) and SAP Sales and Distribution (SAP SD) certifications. The duration and fees vary as per the courses.
Project Management Professional (PMP):
This is one of the most sought-after by aspiring project managers. However, it is a bit expensive. The duration of the exam is 4 hours.
These are some of the most talked-about certifications on the b-school campuses. This was just an attempt to introduce the various recognized certifications, albeit the above list is not exhaustive. Once you get into a b-school, it is pretty hectic right from day one. It then becomes very difficult to find some time to study and get certified. I'd be happy if this article proves to be useful to all aspirants to plan for certifications well in advance. Feel free to comment if you have any queries!