Certified Musician, Modern Ballet Dancer, App Developer and Economist – Meet Aditi Chaturvedi – Lions of Lucknow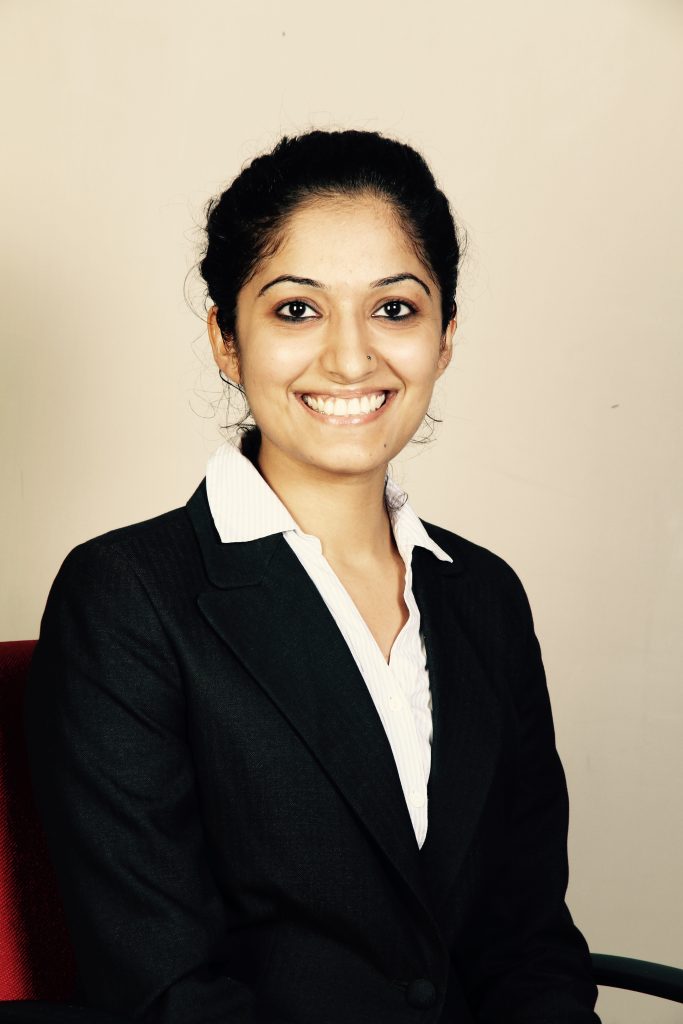 Certified musician from Trinity College London, modern ballet dancer, iPhone app developer, organizer of one of the largest college fests and now an economist with Standard Chartered, Aditi Chaturvedi at IIM Lucknow is the epitome of diversity on a business school campus. Divleen Talwar caught up with Aditi. Please find the excerpts of the interview below :
(For previous editions of Lions of Lucknow, please click here)
Please tell us something about your background.
I was born and brought up in Delhi. I pursued engineering in the field of Information Technology. My father (IIT Roorkee graduate) works for NTPC and writes research papers quite regularly which get published in CIGRE, International Council for Large Electric Systems. His passion and style of working was what prompted me to take up engineering as a course. Being from an all-girls Convent School I was used to quite a, if I may put it that way, refined way of living. The college was nothing less than a cultural shock to me- being co-ed and sometimes a little crude too. This was a new experience but it was fun and I made some wonderful friends and spent a good four years
What about the academics and extra-curricular activities in college?
Life for me started after college. I am always in search for that little extra value I can derive from any activity I am a part of. I, was a part of the entrepreneurial cell and also a first of its kind music band in college, My-rage. I did well academically.
You were rankholder 1, right?(I Interrupt).
Yes. I was the branch topper.
My-rage, the college band….nice name (I smile). That brings me to my next question, in fact a seriiiesss of them. But let us just start with the role of music (both vocals and instruments) in different phases of your life. I have heard about your stint at some wonderful colleges.
(A bright shine in the eye I can notice)
The role has been immense. It would be an understatement to call it just a role. A cliché it might sound but music and in fact, dance too are ethereal experiences for me.
Coming to the point.
I started early. In nursery, I was selected for choir in the school Church. I was a part of it till Class 12th and was trained meticulously by my music teacher. Apart from the choir we would also take part in the best of competitions in Delhi. We have performed at the British High Commission and twice at Rashtrapati Bhawan. I have had the honor of meeting Dr. K.R.Narayana and Dr.A.P.J Abdul Kalam. It felt an out of this world experience when the latter highly appreciated us.
Then, as I said, I was also a part of the college band called My-rage and in IIM now am part of our official music band called 3.4.
I love the guitar and learnt playing it at the Noida School of Rock (NSR) during college. I can also play drums to a little extent. Through these trainings, I was able to get a certification from Trinity College, London (smiles). I could only complete Grade 3 in both Vocals and Guitar due to paucity of time.
 (I Interrupt ) Can you please tell us more about this grade system.
Ok. There are a total of eight levels. People who complete Grade 5 are well-respected in the respective Music circuit and mostly are the ones who take up Music as a profession. Mmmm.. to put things in perspective,  A.R Rahman and Ilaiyaraaja are alumni of Trinity College, London and have been through the same grade system.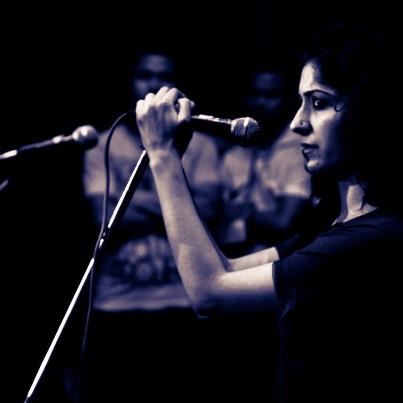 Wowww ! You are a complete musician at heart, haan?? 😉 😉 
(Laughs) I would love to believe that. But, yes indeed! It was a moment of pride when I got through House of Symphony, Delhi, a production house in Delhi, with the best music talent and members from Advaita, Faridkot among others. But the same year, I got through IIM Lucknow and came here.
But your passion for performing arts does not stop here, does it? Let's delve deeper into that. We would love to know about your love for 'Dance'.
As far as dance is concerned, I started dancing from the 1st standard. I have learnt Kathak for five years and Bharatnatyam for a year. I also joined a dance academy (founder and artistic director- Ashley Lobo), Danceworx, and have learnt Jazz and Modern Ballet.
When did you get all the time ? Weren't you working ?
So the schedule goes like this. CAT Classes in the morning and then I would go to my Gurgaon office and then rush for my dance classes at Noida in the evening before I reach home. But it was more than worth it. It was a way I would feel rejuvenated after all day's work and preparation for CAT. I feel very lucky since my instructors were super awesome having danced in movies like Cocktail and Dhoom and one of them was also in the final six of the show Dance India Dance.
You have also been trained by Ashley Lobo !!
Yes, I have taken classes under him too.
Aha! Absolutely Wonderful Aditi. I am already beginning to imagine you as another rising star!
(Laughs). No no… (seems a little embarassed)
You know what, this 'No no..' and this expression on your face says a lot about you. You were quite an introvert earlier, is it? Has that changed about you?
Yes I was. Introvert, reserved and sometimes unapproachable too. I could not say 'No' to anybody.
That changed gradually while I was working and even more at IIM Lucknow.  I have now learnt that it is 'OK' to say NO sometimes. The old me is old times now in this sense and in a good way (smiles).
How did that change come about? Do you think it would be very difficult for AN OLD YOU to survive in a competitive place like an IIM?
Small things help. I was on my own while working whether at Bombay or Cochin until I moved back to Delhi with my family. That helped.
My being part of the committee at IIM that organizes one of the largest college fests in India (Manfest-Varchasva) also helped. So when I am helping operationalize the event, speaking to sponsors and artistes approaching and convincing strangers, I am also working on myself and improving.
Answering your second question.
It is not as such difficult for an introvert to survive in IIM. Sure you can. But personally for me the question was, is that what I want to still remain even after spending two years in as wonderful a place as an IIM with plethora of opportunities! After all, an MBA is also about relationship building and a lot about managing people. In order to do that I felt, it is essential to make a concerted effort to come out of my shell.
Well said. You also worked as an IPhone App Developer for an IT giant?
Yes. I was the only developer at their first ever IOS project in Delhi. The project felt like a startup and involved a lot of creativity (obviously). Somewhere inside it was my work also that gave me the inner strength. People could relate to what I was doing and it gave me the confidence that I am doing something good.
You got through Standard Chartered in your summer internship and have now also got a PPO from them. What was it all about?
I love macroeconomics as a subject and more so because of my professors both at IIM and for my GD/PI prep in Delhi. And I am very much thankful to them and their pedagogy because my interview was all around this subject coupled with the latest trends of the economy and I was able to do justice to the questions.
My project was in the field of Financial Markets Research of which I did not have a great deal of idea. But at the same time I was also curious, sincere and willing to put in a lot of effort. Seeing this, my mentor helped me through and through. Other people around were super busy so I felt a hitch in going and asking them questions. But StanC is a very friendly environment. Once free everybody was willing to lend a piece of advice. An average of 12 hours of daily hard work and a good relationship with peers made my stint a learning experience.
OKkkk…On a lighter note Aditi, while trying to know your profile, your friends told me an interesting bit about you being a great party planner. What is it that you do 😉 ?
Hahaha…nothing special. I just ensure that the aesthetics are how they are supposed to be so that all of us can have some fun (I again notice a wink in the eyes).
Great! It was an absolute pleasure speaking with you. Before we sign off, let's end with a rapid fire.
Ohkkk…
Nachos (given your obsession for them)- Salsa
Art– Color
Success– Happiness
Party– Ambience
Love– Music
IIM Lucknow– rediscover the SELF…
– As told to Divleen Talwar
(This article is written by Divleen Talwar, Class of 2016 student at IIM Lucknow. She is the Creative Head and Core Coordinator of the Media and Communication Cell at IIM Lucknow. Apart from writing she also likes to sing and watch travel shows.)
Media & Communication Cell IIM-Lucknow
IIM Lucknow's Media and Communication Cell (MCC) serves as a communications liaison between the Institute and the external world. MCC also acts as the community building platform of IIML and ensures that all the student activities and initiatives at IIM Lucknow receive public recognition