Chai Pe Charcha – MDI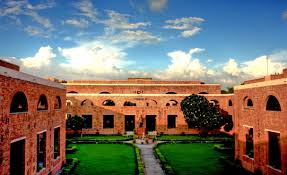 A month ago, before my journey at MDI started, if someone had asked me what the most precious thing in my life is, I would have abruptly said food and sleep. No matter what or how, I made sure that I took out enough time daily to sleep. But here, the never ending deadlines (ironically) make us work even as late as four in the morning. And not just the deadlines, we have events going on simultaneously at odd hours. Just imagine we recently ran a marathon at midnight.
So when your awake all through the night working on some project, it's evident that you feel hungry or just need a cup of coffee to avoid dozing off. What do you do next depends on where you are but for a Mandevian a sure shot solution to this problem is Sharma Ji, which is the night food joint at MDI. It's the only place in the entire campus that keeps us company during our busy schedule.  Be it an exam day or some regular day, no one ever forgets to mark their attendance at this place. There has not been a single day, since I arrived here that I haven't had Sharma Ji's famous Maggi and coffee with my friends. Any celebration, whether big or small is celebrated with Sharma Ji. I remember meeting most of my friends and my seniors here for the first time.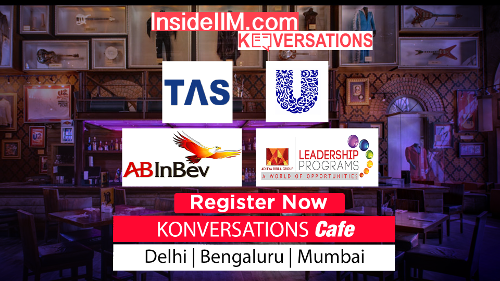 But apart from being just a place for random and soulful conversations and for building relations, it is also a place where ideas are generated. One will often see, people sitting at one corner of the joint, with a cup of tea in their hands and discussing over some current topic related to anything or everything under the sun. There are some events that specifically are conducted at Sharma's like 'Chai Pe Charcha' where budding entrepreneurs discuss their business prospects and all the people whether from the first year or second year, provide their inputs and insights on how the dream can be realised and what else can be done to improve it further.
Apparently, this place has become an unsaid part of the lives of each and every Mandevian and has created memories for us to cherish for a lifetime. We might forget what projects we did and how we did them, but one thing we will always remember is how we ended up at this place after toiling through the day's work.
Question: Which sector of Aditya Birla Group do you want to work and why?
I want to work with the Telecom sector in Aditya Birla Group in the marketing segment. I believe telecom sector is rapidly growing sector which requires continuous planning to accommodate to the customers need. Working in this sector would help me understand how strategies are formulated according to change in market needs and how they are executed in order to create value for the brand. Marketing has always attracted my inclination and that is why I like to work in this segment. I believe it is a field where I can freely play to my strengths of persuasiveness, my receptive behaviour and my objective thinking.