Changing The Status-Quo – IIM Kashipur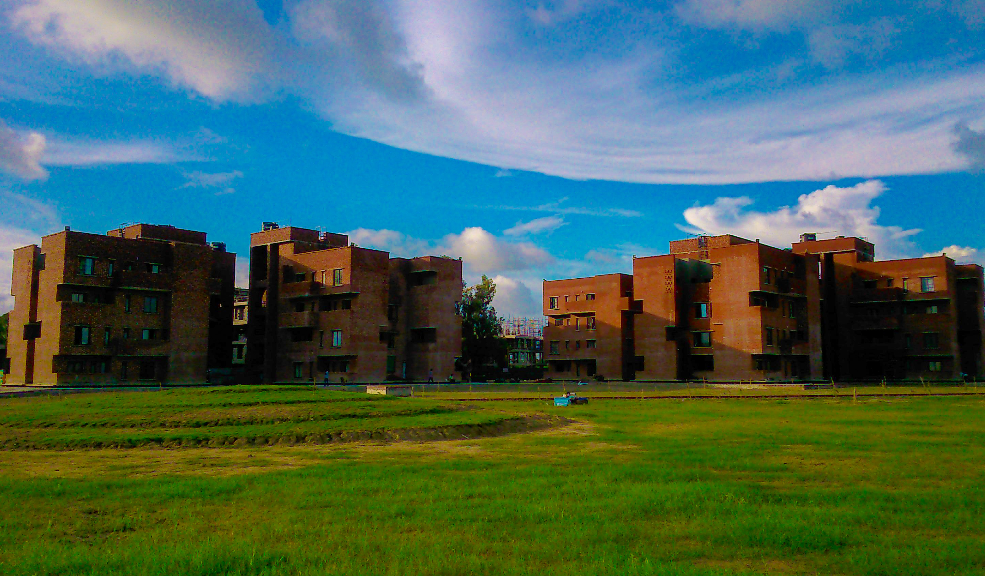 Established in the year 2011, IIM Kashipur is the first of its kind opened in the rural heartland of the country. Located in the heart of Uttrakhand, our institute boasts of the natural aesthetic beauty that is located in and around the campus. The 200-acre lush green campus surrounded by the Himalayas is not just the only thing that makes our campus unique but there's a lot more to it. Our institute is located in one of the most densely industrialized regions in the country with over 200 industries having plants in and around the region and many more coming up. This places the institute at a vantage point when it comes to 'Learning by Doing' via frequent industry interactions and live projects.
Lyvern Robertson famously quoted "Put God first, Academics next, and everything else will fall in place". IIMs are institutes developing the management excellence in the country. As an institute of national importance, we have one of the best in class faculty among all our peers. But the learning does not stop here. Learning comes from people and in this case, the more the merrier aptly fits. Here at IIM Kashipur, we have a diverse set of students hailing from several industries, nations and backgrounds. Where else will one get a chance to interact with a lawyer, an architect and an engineer at the same place on the same topics? The sharing of knowledge among us truly makes us better each passing day.
But we all know that "all work and no play makes Jack a dull boy". In our lives, as students at IIM Kashipur, there is never a dull moment. We have famous tourist destinations like Nainital, Corbett Tiger Reserve and Rishikesh so close from us that it would make anyone jealous. Even after all that, it is not even necessary to take a single step outside the campus to look for recreation. Various clubs and committees keep the campus lively with a plethora of events that happens almost every other day.
Which ABG company would one want to work for and why? 
Given the fact that I am currently doing my major in finance and love numbers, I would like to work for Aditya Birla Capital Private Limited. Derivatives and Equity trading have always piqued my interest and I aspire to make a career in the same. Aditya Birla Capital Private Limited is currently one of the most successful company in this field employing over 12000 employees and manages assets worth INR 2.46 trillion. And one of the major reasons for such a phenomenal success is the work ethics and the environment of the company. For me, I have always been the kind of person who would always choose morals over money. And hence, I think Aditya Birla Capital Private Limited would be a perfect fit for me.
– Adarsh Anand