The Chapel Inside The Campus – XAHR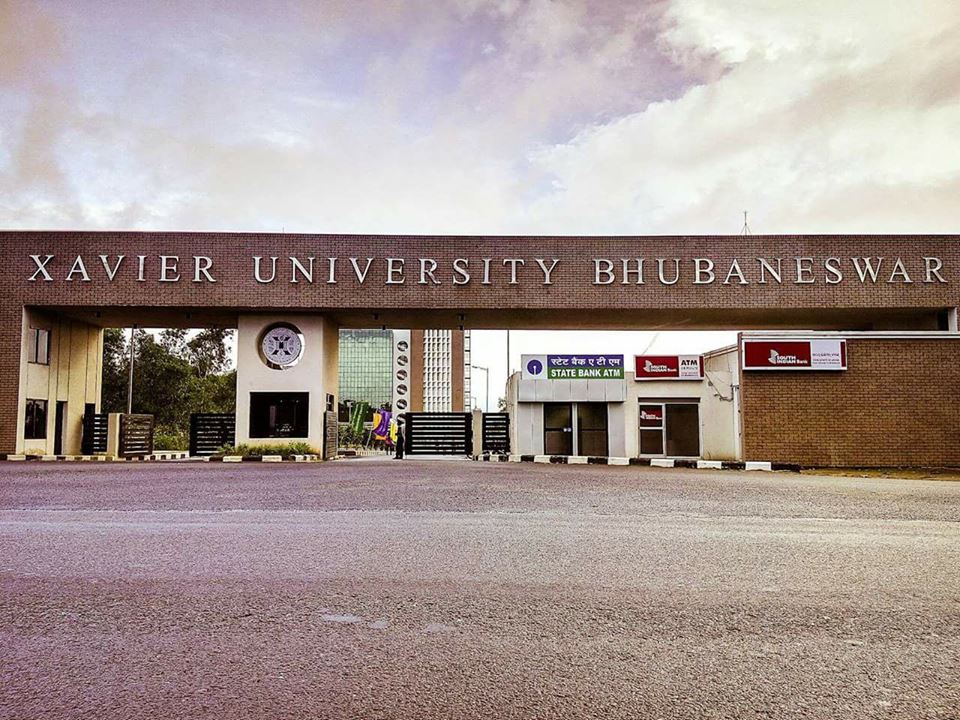 Sprawling over acres of land, XAHR, Bhubaneswar cocoons the students from the hustle-bustle and conundrum of the city. Located amidst a vast expanse of greenery and faraway hills, my campus is blessed with an abundance of nature.
Along with it, the stunningly erected academic blocks, the hostels, and the mess area, done in different shades of earth colours, make an aesthetically pleasing picture. Add to these, the basketball court, the pavements are some of the feathers in the cap of my campus which has become a second home. A stroll in the campus after sundown comforts the soul as the cool breeze grazes the face.
But to me, the chapel inside the campus premises sets our campus apart from the rest. It is a simple concrete structure with plain glass windows and a nave that is moderate in size. The aisle inside is flanked by several rows of limited seating arrangement. A fresco done in bright shades of red and yellow adorns one of the walls along with several other portraits and paintings of the Jesuit culture. The beauty of the chapel lies in the simplicity of its architecture. For me, it is the sanctum to seek peace after a grinding day. Spending fifteen minutes inside the chapel allows me to reflect and introspect about everything that goes on in my life. Amidst all the rush and scare of deadlines, this is a place which makes me stop, rejuvenates and prepares me to deal with everyday challenges which are an integral part of a B-school life. Anytime I feel overwhelmed or lost, I come to the chapel and it acts as an anchor. To frame it in the words of Kafka, the chapel ensures though I am free, I am never lost. So, to me, this chapel is the jewel in the crown of my campus.
Which ABG company you want to work for and why :
Company Name: Aditya Birla Retail Ltd.
I have always had a penchant for buying clothes and Aditya Birla Group outlets are my most frequently visited ones. I have never experienced the quality being compromised and always returned with a smiling face impressed by their impeccable customer engagement service. From here stemmed the urge to know what goes on behind the scenes, how the perfect fit of employees is found, how everyday customer and manpower issues are dealt with – basically how the entire retail chain works. Hence, I would be immensely elated if I can get a chance to work in Aditya Birla Retail Limited.
Debarchana Sinha
MBA-HRM (1st Year)
XAHR-XUB